Jake Andrews is a rising star in gay porn. What started as a one-off porn gig to pay some bills eventually turned into an exclusive contract with hardKore porn site RandyBlue.com. But that's his day job. At night, he's just a friendly bartender at BoxersNYC.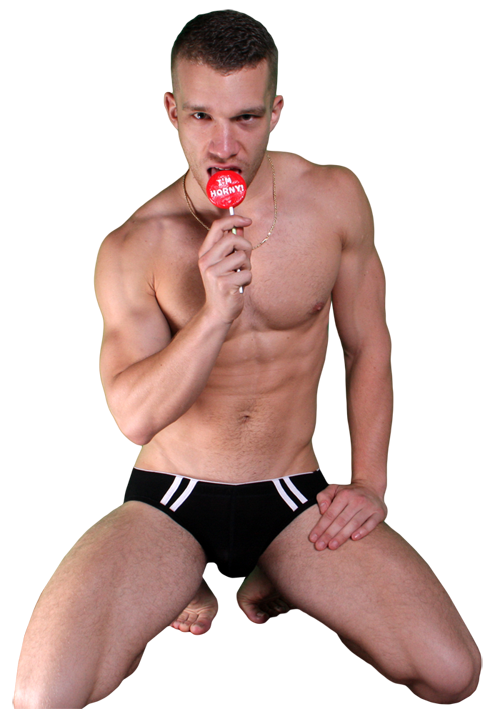 Do people ever recognize you at Boxers? Do you like that, or is it awkward?
I get recognized probably on a regular basis. Sometimes it's awkward and sometimes it's not. I guess it depends on who the person is.
How did you end up as a porn star? Was it something you aspired to do, or did you fall into it?
Never wanted to get involved in the porn industry, it just kinda happened. Started as me needing money fast for a car payment and started to like it more and more, but it definitely was not something I wanted to make a career out of.
What was it like the first time you performed in front of a camera – were you nervous, excited?
My first video took me forever to film because I was so nervous having a camera crew in the room while I was supposed to fuck someone. Never have I ever had someone watch me have sex before, so it was nerve racking.
Do your friends and family know about your day job as a porn star? How do people react when you tell them what you do?
Most of my friends know that I have done/do porn. They always ask me so many questions about the industry. My family, however, does not know that I have done porn. I'd rather them not know that I have done it.
Do you love sex? Do you love your job? Does it feel like work or is fun too?
What guy doesn't love to have sex? I love doing it and filming, but I treat it as a job. When it comes to filming I am at work. Everything else is just for fun.
Are you allowed to get "creative" when you're shooting a scene, or is it all scripted?
Most the time there is a story line for how the director wants that scene to play out, but me as an "actor" I do have some say in what happens during the shoot.
Is there a stigma associated with being a porn star? Is that fair or unfair?
I believe that many people have this belief that every porn star is a slut or has an STD or something. We also get looked down upon because we have to have sex on camera for money and have nothing else going on in our lives. All the above are false. There are some that just do it for the money, and others like me do it so we can make a future for ourselves. I want to own my own bar one day and will need money to do so. Doing porn also allowed me to move to the greatest city in the world, New York City. I live a good life in New York City because of porn. I do it not as a career but as a part-time job.
You have done some bareback scenes, which some in the industry – such as Michael Lucas – have spoken out against. How do you feel about it?
Yes, I have done bareback and do not regret it. Both I and my partners were tested at a lab that was arranged by the company, and both of our results shown to us. I also feel that it comes down to not only the company but also the models to be honest and to take  appropriate actions when they do bareback porn.