Chris Kelley – The Reigning Mr. Eagle
Chris Kelley–the currently reigning Mr. Eagle–is originally from Pennsylvania, but is now based in New York. He is a set director and worked recently on the set of American Horror Story.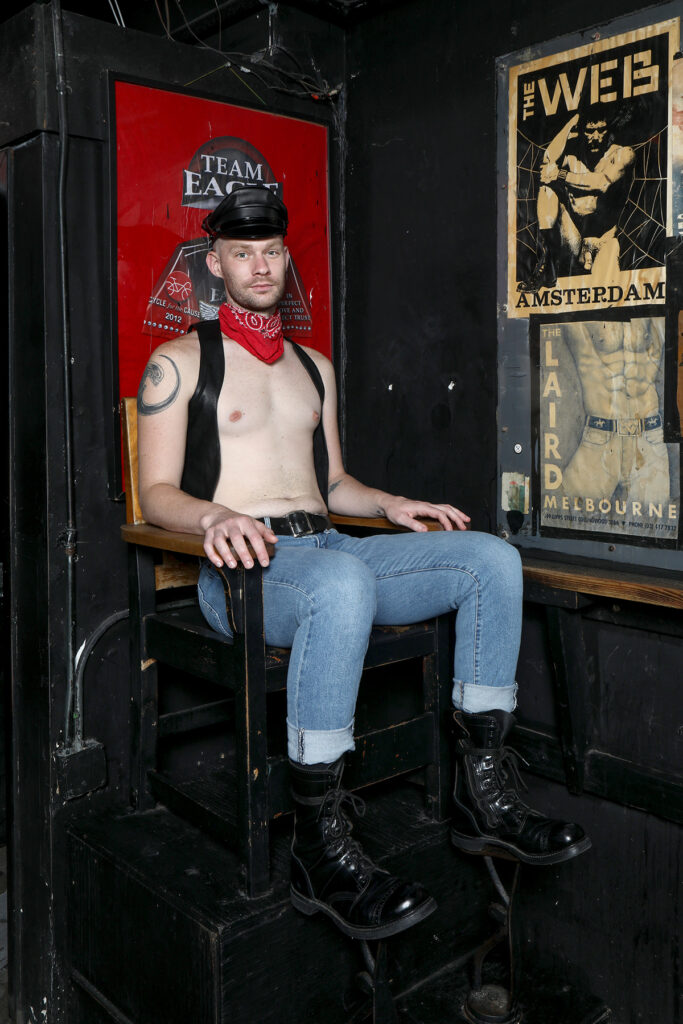 With his sets focusing on queer art and on tracing the origins of our shared kink history, his art aims to honor the legacy of our New York leisure lifestyle through a respectful, nonjudgmental lens. His work on American Horror Story was well researched and accurately represented.
Kelley, who's about to surrender his crown and title, was able to share some questions and answers with Get Out Magazine regarding his experiences. The up-and-coming Mr. Eagle contest weekend begins Friday, October 6, 2023 at 9 PM. The actual contest shall take place on Saturday, October 7 at 9 PM and there will be celebrations for the victory party hosted on the rooftop.
Hello, Chris. What was the biggest challenge and responsibility during your reign as Mr.Eagle?
I would say that the biggest challenge has been attempting to "answer the moment". We've experienced devastating setbacks within both the national and international queer communities, and my goal has always been to continue to advocate for safety and freedom of expression. We've been incredibly successful at combating violence against queer bodies at the Eagle with our "Into" and FaceID Project initiatives — and those were both responses to issues we've faced both in New York and nationally.
Can you recall any fun stories from your reign?
Ha! Definitely when they served paella at the Eagle's annual holiday party. Definitely the last place you'd expect to see shellfish. We were able to turn a very silly moment into a T-shirt to raise funds for RAINN, a national charity focusing on providing healthcare and resources for sexual assault survivors.
Why did you decide to become a contestant in the first place?
I genuinely heard a calling to compete when I attended IML (International Mr. Leather) the previous year. Competing and putting myself out there were so far out of my comfort zone, but it was an incredible experience.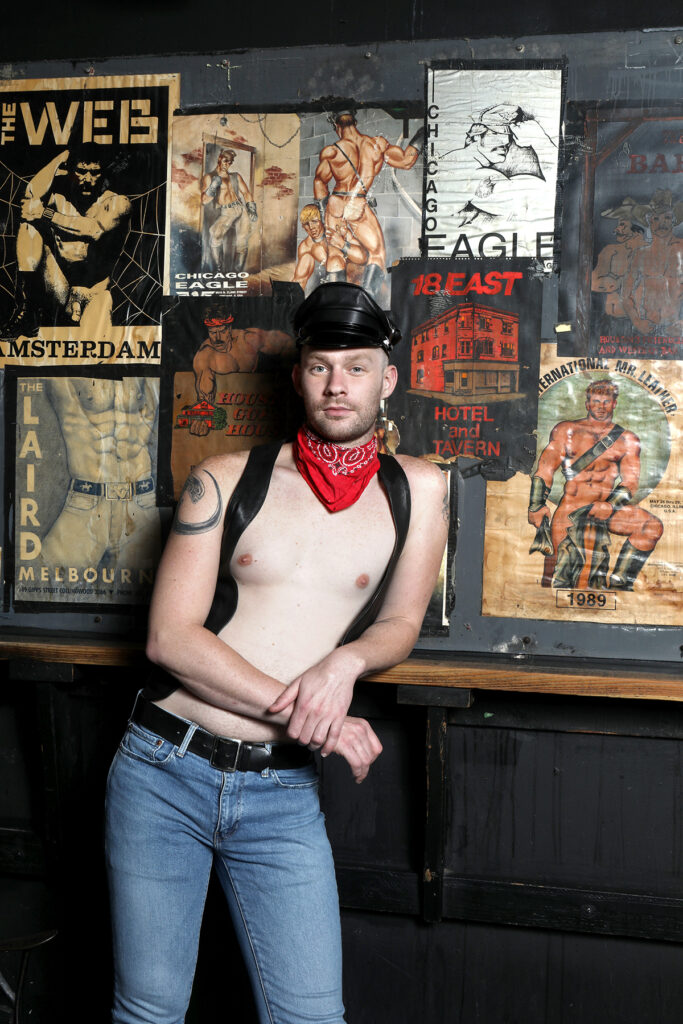 What are you taking with you from your experience as Mr. Eagle?
I'm so grateful for the help and support I've received along the way. From the friends and staff at the Eagle…
to Mama Leather…to my incredible partner, I'm walking away with my head held high, knowing I've built lifelong connections. As queer people, I think we're conditioned to assume the worst from people, and when we receive unconditional love and support from those around us, it's breathtaking.
When you're not decorating or working on sets or being Mr. Eagle, what do you like to do?
I have an incredible partner and two cats, so there's nothing quite like a quiet, lazy morning snuggled up with my three favorite boys and a hot cup of coffee.
Do you have any advice for those contestants vying for the title this year?
To steal a line from 'Barbie' — "…Close your eyes, now feel…" Regardless of the outcome, you're putting yourself out there in front of a packed, hungry, occasionally judgmental audience. That, in and of itself, is such an amazing accomplishment that should be celebrated. Take a moment to relish how you're living one of the dreams your younger self thought was impossible.