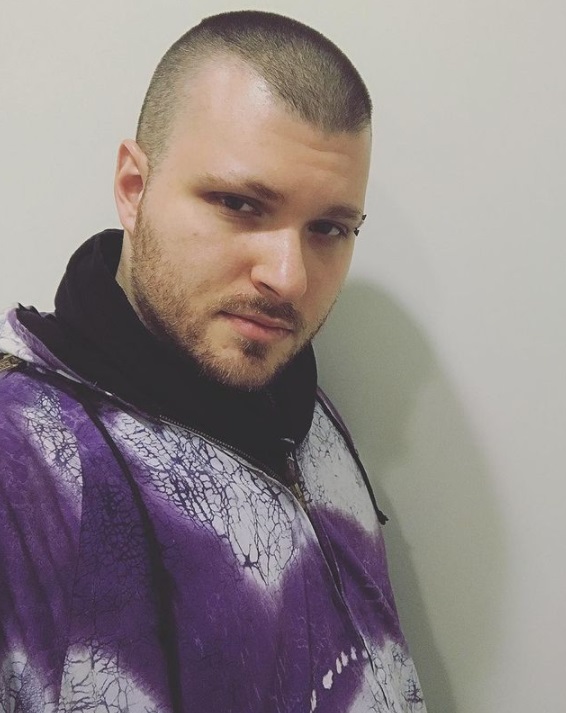 A veteran nightlifer and co-creator of one of NYC's most popular "consenting adult" branded events, Senobyte is busier than he's ever been, spinning for several top shows in major venues.
Thotyssey: Hello, Senobyte. How did this past month treat you?
Senobyte: My September has been very busy, starting with DJing at Playhouse, Pieces and the Q, as well as my own events. So, things have been a nonstop rollercoaster of fun and sleep deprivation, lol.
We're not quite back to the "glory days" of 2019 yet…but still, are you surprised how quickly things have developed since lockdown ended?
Not really. Nightlife and queer people in general have always been resilient, especially here in New York. We know how to bounce back and we know how to get it done. We just want to bring some normalcy and joy back as quickly as possible, after a year and a half of dread.
How did you begin in the scene?
I was first and foremost a nightlife "personality" and promoter, back in the day of what I call the "new era" of 2008-2009. I started going out and met all these amazing people. I got snatched up by Lee Chappell and started working events with them.
My DJing didn't really take off until recently. Maybe it was my own insecurities or my fear that kept me from going for it sooner. But thankfully, the right people have noticed and helped me start doing what I love. And here we are, better late than never.
Prior to this newer focus on DJing, you created an umbrella series of events called "Scum" with John Marto, where consenting adults could meet and…play!
We started Scum three years ago, in March 2018 in Brooklyn. It basically started out of my annoyance with not getting booked; I said, "You know what? If they won't book me, I'll build my own [nights]." And it was an uphill battle to get where we are today. We branched into Manhattan in 2019, doing a weekly Monday, and then we branched to every Saturday as well. Today, "Scum" is a Brooklyn monthly, "Thrust" is a weekly Saturday (Manhattan), and "Gush" is our weekly Monday (Manhattan). We have been going strong again since May and have been doing really well. We actually return to Brooklyn this Friday.
Many of your current gigs have you DJing drag shows. Before we go, give us a rundown on where we can find you during the week.
Currently, I am at Playhouse on Saturdays with Izzy Uncut, brunch Sundays at Ñaño Ecuadorian Kitchen with Chicky Gorgina, [then later] Pieces on Sundays with Lexington Banks and Peachez, back at Playhouse on Mondays with Lagoona Bloo and Elektra Lite, and Wednesdays at the Q with Castrata.
Every show is different, so it really keeps me on my toes. I love a good mini-stress test, lol! Working with them all is great, though. We all just want to put on the best shows possible for the people that come to escape from reality.
Thanks, Senobyte!
Read full interview on Thotyssey.com
Follow Michael Miguel on Instagram:  @senobyte