Grace Chatto: Clean Bandit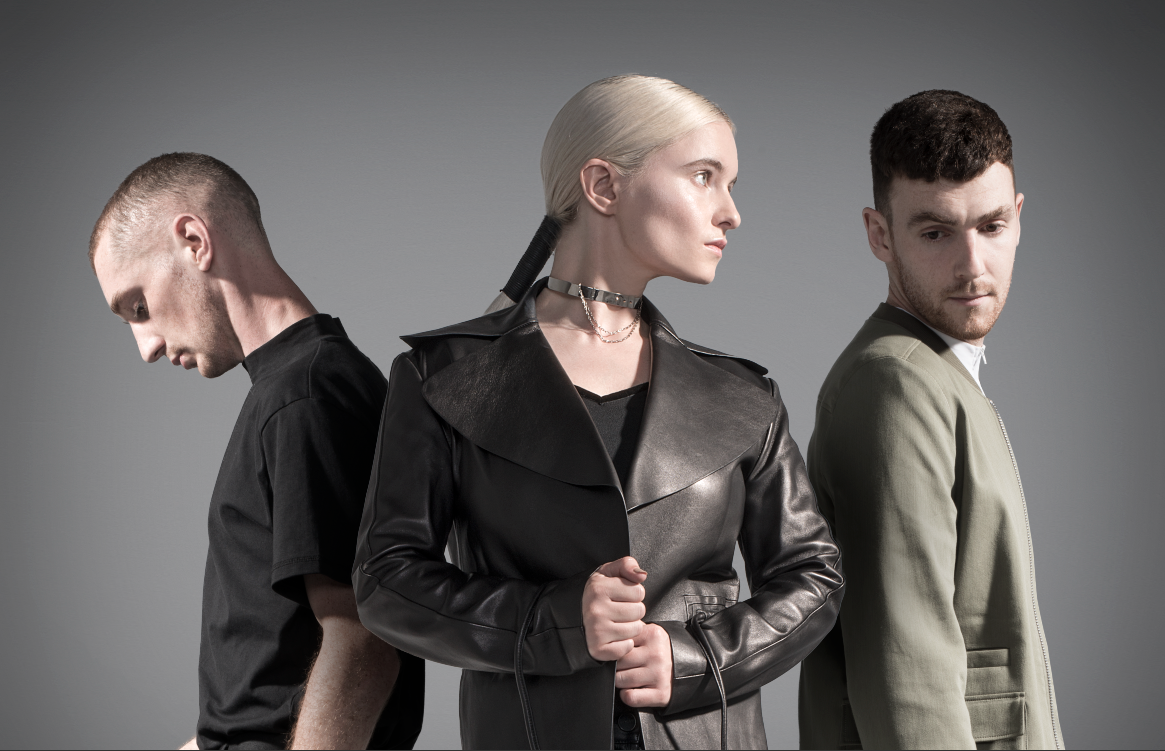 I'd Rather 'Rockabye' with Clean Bandit and Zara Larsson at Webster Hall on April 21
One of my favorite songs ever is "Rockabye" by Clean Bandit. I was quite excited at the chance of speaking with Grace Chatto, the beautiful, sexy, blond cellist from the band. The group is currently immersed in a huge U.S. tour and will be playing at Webster Hall in New York City on April 21.
Clean Bandit originated in Cambridge in the UK in 2008, and consists of Chatto along with Jack and Luke Patterson. Their unique sound is infused with electronic-classical, electro-pop, dance-pop and a reggae mix. They won a Grammy for their song "Rather Be" and are currently celebrating the success of their viral #1 mega hit "Rockabye," featuring Sean Paul and Ann-Marie. The faction's music is larger than life and features vocals from different voices all over the world.
Grace Chatto appeared almost shy, with an inner sweetness about her. We spoke about the tour, the music and how she braved Russian homophobes with a speech, presented in Russian, when she visited that country.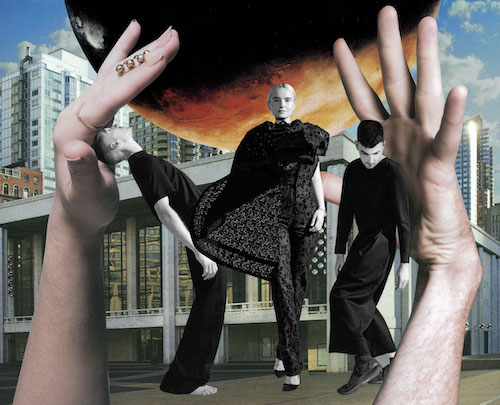 Your song "Rockabye" is my favorite song ever in life.
No way!
Definitely! I'm a little confused by your band when it comes to touring. You have this array of singers in all your songs. What happens when you go on tour? Do you bring each one with you?
Yeah, it's a difficult nightmare. When we go on tour we have two amazing singers, Yasmin Green and Kristin Childs, and they sing all of the songs.
How do you choose who sings which song?
I don't know, fighting, drawing straws… Normally they have quite different voices, so normally it's quite clear which one will work better. Often they do them as duets.
You do all your own videos, so I feel like, beyond music, you lead an exciting life.
Making the videos definitely keeps life very varied. We just do such crazy things. We get to go to such amazing places, and it's such different kinds of jobs.
If you could have your ultimate stage fantasy, what would you need to happen?
I'd like to fly in with all the violinists and cellists, from the back. That would be cool. Also, I'd like to have, when we perform "Rockabye," massive poles for pole dancers, like in the music video. Like incredible acrobats.
I love that. If a fan wanted to grab your attention while you were performing, what special thing would they have to do?
Once a girl took off her top and bra. It definitely made us all distracted.
I would think. How do you think your personality reflects within your music?
I think [with] our music, there is always a condition of a kind of sadness and happiness. Like, [the lyrics are] kind of happy, but there's something about the sound of it that has a kind of melancholy element. I think that kind of [balance] between joy and humor and  melancholy is something that I experience.
What is your favorite thing about performing live?
Really just seeing the faces of all the fans. It's so amazing. When "Rather Be" came out and now "Rockabye," they just went so viral, and it took off so big all over the world, and we were hearing about it being #1 in 10 countries. All of these people were listening to it. It's quite hard to connect to that being true until you actually play live and see all the people connecting to the music as you're playing it. It's an amazing feeling.
In the song "Telephone Banking," are you the Grace that the song refers to?
Yeah. The singer that wrote that with us, when we started the band, he was lead singer of the band, so we have a lot of songs with him. Although we have loads of songs with him, that one and 10 others, we really had a whole album with him, but we never recorded it. Then he left the band, so that's when we connected with different singers on every song. He's called Love Ssega. He wrote that song about me. There's a line in it: "Spent all your cash on cappuccinos." At the time, when we started the band about 10 years ago, we were students. Then when we finished university, we wanted to try and make the band our career, but we didn't have any money. Jack was trying to get on the subway somewhere, and he was trying to borrow some money from me, but I said, "Sorry, I spent it on cappuccinos." Sseg just found it really funny, and that became the song. Then "Hey Grace, guess what, cool" was based on me and Neil's conversation. He used to be in the band. Whenever Neil called me, he'd say, "Hey Grace, guess what?" Then he'd tell me something, and whatever it was, my answer would be, "Cool."
How many languages do you speak?
Just Russian and Italian, and a bit of French, but not really.
Didn't you have a speech in Russia referring to gay rights?
Oh, yeah. We were just performing in a reggae event, and it was on Valentine's Day. It was around the time that the mayor of St. Petersburg, I don't remember exactly what it was, but he displayed some kind of homophobic law, and it was becoming worse. So we found it uneasy about going there on Valentine's Day. We wore t-shirts that said "All Love Is Real Love." I think the booing was louder than the cheering. There was some cheering.
So you went from scrounging money for cappuccinos to winning a Grammy Award. How does that feel?
Pretty good. It's really cool. I feel so happy now and lucky to be doing this. It was a lot of hard work in the first five years. It's still hard work, but now there's so much reward. It's amazing, us getting to travel all over the world and being here in America. It's so far away from home and so big and exciting.
If you could say something to your fans and followers, what would it be?
Thank you so much for all the support. It is really a dream come true getting to do this, and we wouldn't be doing this without any fans. Also, believe in your dreams and don't listen to people who tell you that they are unattainable, because everything is attainable.
What can the fans expect at Webster Hall on April 21, myself included, and for the rest of your American tour?
Well, we will be playing all the hits and new songs from our new album that we haven't recorded yet. We're kind of trying them out. Lots of instruments: cello, violin, a big drum kit that's kind of a hybrid between electronic and acoustic. Then Jack playing the keyboard and an electronic clarinet. It's really crazy. Then we have the two singers, Yasmin Green and Kristin Childs, and they are amazing.
I'm wondering why not take these two amazing singers and use them to sing your songs all the time? Wouldn't that be easier?
Yeah, yeah, it's a good idea.
I mean, instead of taking a singer, recording a song and then saying goodbye, see you.
But often when things work out, they tend to do a few songs, like Ann-Marie. We did a couple with her. They are kind of more ongoing relationships. It's kind of amazing that we can keep writing songs and choosing the right kind of voice and not [be] limited to one particular one.
How did you decide that in "Rockabye," you wanted a little reggae flair?
It started out with a dance hall beat. I'm obsessed with dance hall music. It's my favorite kind of music. When I was little, my favorite was my first album I bought, which was Ace of Base. They were really the first to do that incredible mix of reggae with dance hall pop. That mix, I love that album so much. It's still one of my favorites. I think "Rockabye" is kind of a similar idea, like a mix of reggae with pop. Very cool. We never intended for Sean Paul to sing on there, even though we always wanted to work with him, because we loved him so much growing up. We were actually working on some music for his album in the studio with him. We played it for him to see what he thought, and he loved it. He did his rap there on the spot. That was completely by chance from the start.
I have to listen to the song at least once a day. Is there anything else that you would like to add that I haven't asked you?
Zara Larsson will be performing with us. She's opening for us, doing her own set. She's got so many hits, it's amazing. Starly is also supporting us. She is fantastic! It's her first tour, but it's like she's totally born for it. She's so electric on stage. I hope we might do something with her actually. She's really amazing. Then Zara will come on stage during our set and sing "Symphony," our brand-new release.