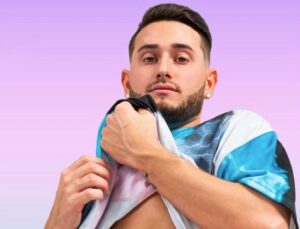 Kory Burns will take the stage at Rebar this Friday night to perform his seductive new R&B pop track, "Radio".  The song is about inviting that special someone home to put nothing on… but the radio.
"Radio celebrates being single, doing who I want, when I want and how I want," explains Kory from his South Florida home.  "It's fun, flirty, and exactly what the world needs right now."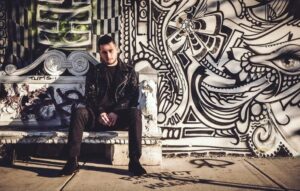 He co-wrote the song with Sean McMillion, best known for his work with Nicki Minaj, and Carlos Battey, an award-winning songwriter/producer who won a Grammy for his dance remix of Madonna's "Revolver."
Kory Burns grew up in South Florida, the only child of a single mother. When he was three years old, he heard Mariah Carey's "Dreamlover" and knew right away he was going to be a singer.
His look differentiates with his mood. He usually tries to keep his style clean and classy, but likes to have fun from time to time, as his Twitter followers who have seen him dressed in his Taco Bell Diablo Sauce bottle costume will attest to. "I love dressing up for a special occasion or event. It's all about spreading as much positive and good energy out there as I can," he says.
Kory Burns' "Radio" is being released independently and is available now.  See it performed live when Kory Burns takes the stage at Rebar Chelsea (225 West 19th Street) on Friday, July 23 at 10:30pm.
For more information, follow Kory Burns on Instagram.