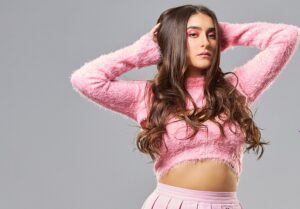 "I was inspired to write 'Sweet Tooth' from three Starbucks Frappuccinos that were sitting on my desk," Zana reveals from her NYC apartment. "One was caramel, one mocha and the other vanilla." The cups reminded Zana of how her sweetheart  believes his skin is the color of 'mocha caramel.' She insists it is 'mocha'.
"The line 'You taste as good as caramel, skin lookin' like it's mocha, I really shoulda told ya' came to my head," she explains.
'Sweet Tooth' is the new single from Zana's This is Autumn EP. The sugary yet sophisticated pop song with its RnB vibe debuted this past weekend on WKTU and 106.7 LITE FM.  It's video is available now.
The song tells of a classic love story between two young people at a club; hitting it off, dancing, and getting to know each other, until their best friends get in the way. Zana forgets to exchange digits with the mystery man and is left with those dreaded 'what if' feelings.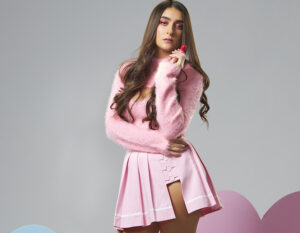 Zana's music is feel-good, soulful, and influenced by her Lebanese and Serbo-Croatian roots.  Vocals are reminiscent of soulful artists like Toni Braxton, Sade, and Amy Winehouse.
In her songs, Zana explores diverse topics from romance and body positivity to depression, anxiety, and insomnia. "I want young listeners to know they're not alone in their hopes, fears and confusion," she says. "I have learned that there is strength in being vulnerable so I dare to bare those feelings every time I write, release, and perform."
Zana's "Sweet Tooth" is being distributed by AWAL (part of Sony Music) and is available on Spotify.  Visit her website.