Yonkers Pride Fest – June 10th, 2023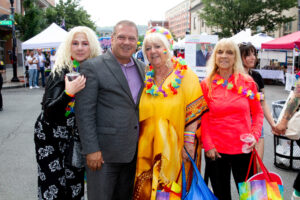 The chic and trendy downtown waterfront in the village of Yonkers sparked and glowed with bright and effervescent colors and diversity as this years "Yonker's Pride Fest" filled the hearts and souls of those who celebrated. The streets were lined with rainbows and multi-colored horizons where the attendees could enjoy and experience a kaleidoscope of possibilities through different colored lenses. Many believe that Yonker's Pride is one of the best Festivals around and this year's jubilee proved one of the largest to date…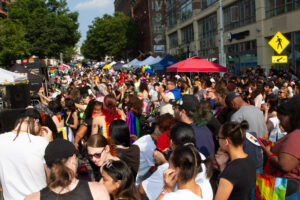 Yonkers Mayor Spano kicked of the festivities by proudly proclaiming his city to be one of the safest and most diverse. Yonkers was founded in 1646 what was not recognized as a real city until 1872. Yeah, this was the home to Otis Elevators and the first elevated mass transit system in the world was created there. It was the home of Ella Fitzgerald, Gene Krupa, Sid Caesar, and Mary J Blige. It has a crime rate 25% lower than that of New York's average and 49% lower than the nations average.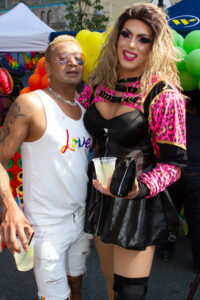 On June 10th the city opened its doors to everyone who wished to take Pride along with the LGBTQ community. People of all ages, races, nationalities, and identifications enjoyed the music and entertainment of DJ Byrell The Great, Countess Mascara, Myster E Mel Kiki, Prada G Major, Inita D, Roz Brown and Friends, Marching Cobras, Hibiscus, Pure Samba, and Aquaria.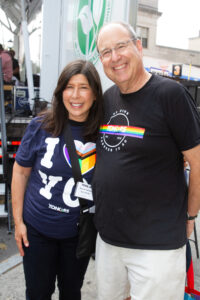 Special thank you and appreciation goes out to Executive Director -Yonkers Downtown Waterfront Business Improvement District Sara Brody and her team for the organization of Yonkers 6th Annual Pride Fest. The festival is produced by the Yonkers Pride Planning Committee in partnership with Yonkers Downtown/Waterfront BID.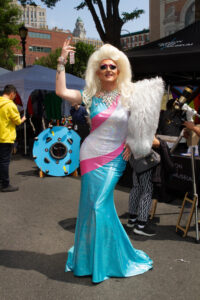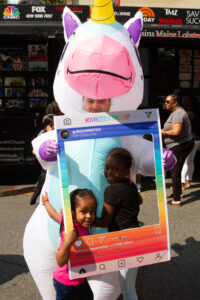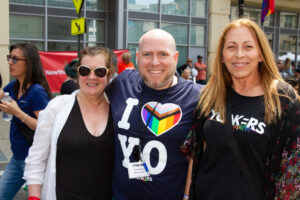 Photo Credit: Billy Hess Photos