Paris King Is Ready For Her Close-up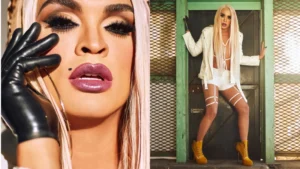 "I am obsessed with old school Hollywood glamour," says drag queen Paris King from her London home.  "Silver screen icons like Marlon Brando and James Dean were sex on film.  They had power and authority over their own bodies; something I always strove for as a kid."
Paris King sings about embracing a big life with a little imagination in "Movie Star", her debut single.  With its wicked beat, synth vocals, and high energy pop sound, the feel-good track is about how everyone can be the star of their own movie.
Paris King is a songwriter from North London.  She began experimenting with drag as a curious teenager.  One day, she came across a sign at Heaven, London's revolutionary gay nightclub, that read, 'WANTED: Drag Queens and Club Kids'.  She auditioned and got the job.
"I was always an entertainer but Paris allows me to be more theatrical and rambunctious," she reflects.  While performing nightly to thousands of local Londoners and tourists, she discovered: "I'm braver in a wig and high heels and I can express myself much more boldly than if I were on stage in a baseball cap and blue jeans."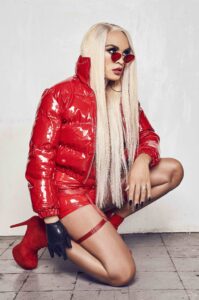 Today, Paris King exemplifies the chameleonic spirit of David Bowie, the flamboyance of Sylvester and the camp theatre of Boy George.  With the release of 'Movie Star' and her upcoming EP, she is realizing her latest ambition: music.  "I'm excited to prove that we can all be famous!  It's simply about finding your own way to shine."
 "Movie Star" was written by King along with Damon Elliot (Beyonce, Pink, Nicole Scherzinger, Whitney Houston, Destiny's Child, and Dionne Warwick) and Heather Bright (Britney Spears, Justin Bieber, and Far East Movement).  It is produced by Damon Elliot and is being distributed globally through Dauman Music.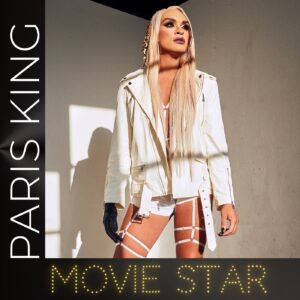 To appeal to different tastes and tempos, the remix package of "Movie Star" contains remixes of the song by Cahill, DTAG, Ogazumu and Liam Keegan.
Paris King's "Movie Star" is available now on Apple Music, Spotify and all major platforms.