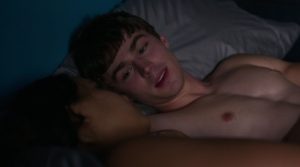 Sunday is National Coming Out Day so leave it to the team at Mr. Man to  name the most popular Openly Gay actors for 2020, as chosen by their members. 

Diversity appears to be a very real thing in the gay community as the list includes shapely men (Daniel Franzese), men of color (Ricky Martin and Pose's Dyllon Burnside), and men over forty (Murray Bartlett and Luke Evans).
British actor Russell Tovey, who has appeared in nude scenes on HBO's Looking and The Pass, is the #1 openly gay actor that men on Mr. Man want to see naked.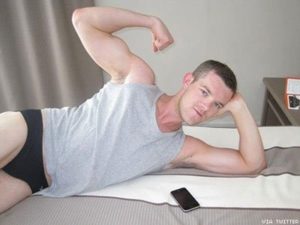 As far as the programs featuring openly gay actors that get the most searches from members of Mr. Man, HBO's Looking ranks highest.  Four of the men on the top ten list appeared in the show:  Murray Bartlett, Daniel Franzese, Jonathan Groff and Russell Tovey. 
Ryan Murphy's American Horror Story, an FX-TV series, is a close second with three out actors (Ricky Martin, Cheyenne Jackson, and Matt Bomer) making the Top Ten list.
"The talent and the programs featured on the Top 10 Openly Gay Actors list should be applauded this National Coming Out Day," says Henricks.   "They are not only bold and courageous for living life as their authentic selves, but for also revealing their terrific bodies to the world!" 
To view the complete list of the Top 10 Openly Gay Actors, and the NSFW scenes they appeared in, visit: https://www.mrman.com/top10-openly-gay-actors