The Boxers Team: Our Bars Are Staying In The Fight!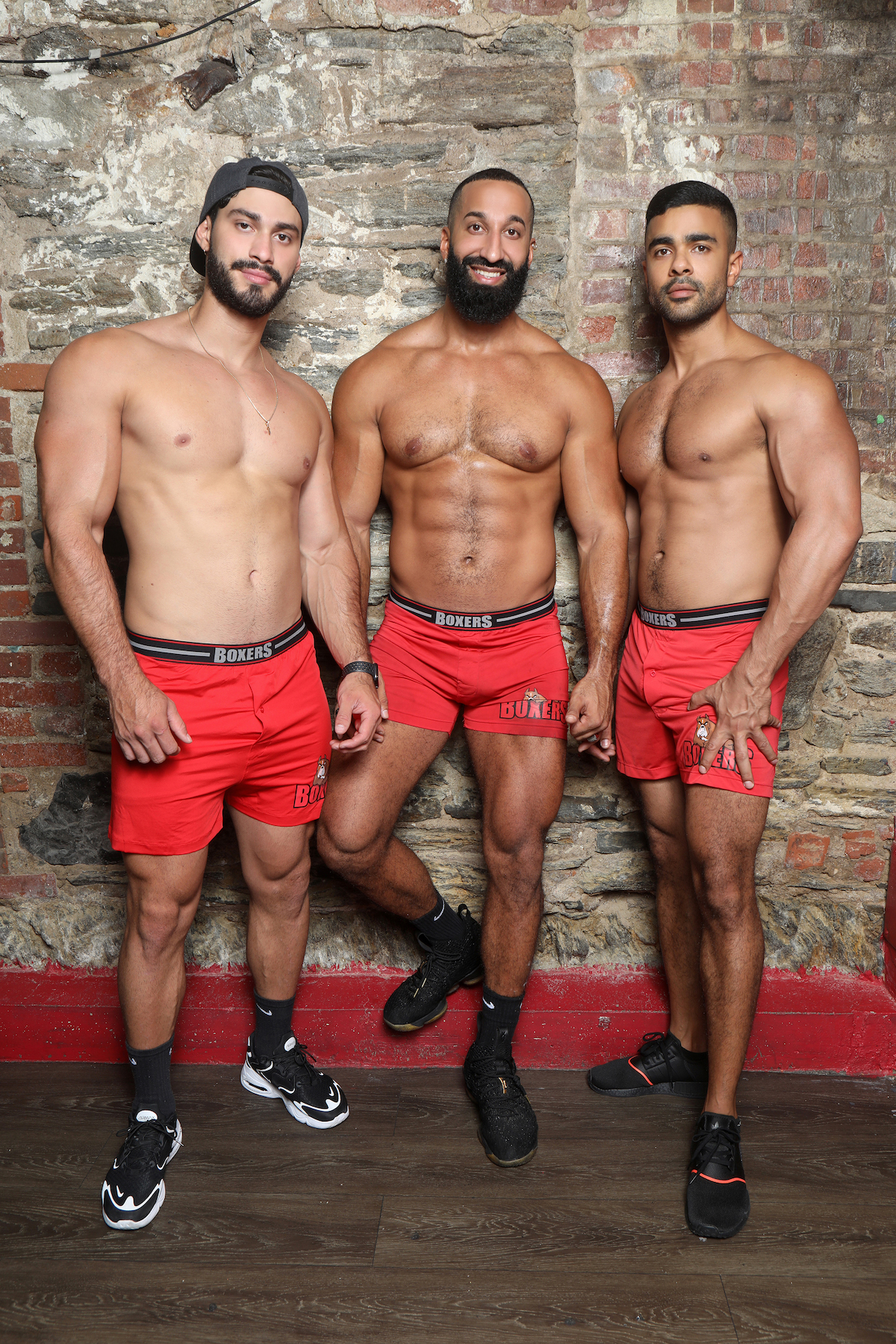 Boxers: Rob Hynds, George Maestre, and Italo
One of the coolest bars/nightclubs in the New York City nightlife is Boxers in HK. With businesses scrambling to re-open at 25 percent capacity for indoor dining and with Boxers remaining one of Manhattan's favorite LGBTQ hot spots, we asked co-owner Rob Hynds; George Maestre, who manages the events and marketing; and the HK manager, Italo, to comment on the current status of the bar's new order.
Always filled with the hottest bartenders, great bar food, and the most captivating clientele, Boxers has established itself as "the place to be."
At the moment, Boxers is working towards a better future while still thriving. Their rooftop establishment gives clientele more personal and intimate attention than before Covid, as the bartenders now serve the drinks and food and even stop to talk to those at tables.
No one knows what the future holds, but we all hope for Boxers' continued success. We spoke to co-owner Rob Hynds about how Boxers is staying in the fight.
Hello, Rob. How has the reopening of New York affected nightlife entertainment and specifically your bars?
The effect on nightlife has been enormous. At present, we have no nightlife, as the bar has to close early. We have had no DJs or programming of any kind. Hopefully, that will soon change.
Rumor has it that you have a new venue in sight. Can you comment on that?
Yes, we are very excited about the possibility of a new Boxers at 735-9th Avenue. The bar would be an amazing space and would also have an outside terrace, similar to HK. In addition, we would build out the space so everything's brand new. We are still working on the Community Board's approval and some other issues, but I believe a spring opening is possible.
What events do you hope will take place in the near future, once the city allows the reopenings?
I am afraid that we will not be able to do past events, being only allowed to open 25%. Or even 50%.
It really would not be feasible financially, however the HK manager has some good ideas in mind that he will speak of.
I understand that the Chelsea bar has been recently renovated. Can you talk about that and when is it set to reopen?
I'm not sure of the timing to reopen the Chelsea location. Hopefully in the next two months or so. There have been renovations, including updating of the bar, bathrooms, and flooring and fresh painting and sound system.
How do you acquire such cute bartenders?
We are fortunate enough that these cute bartenders find us at this point!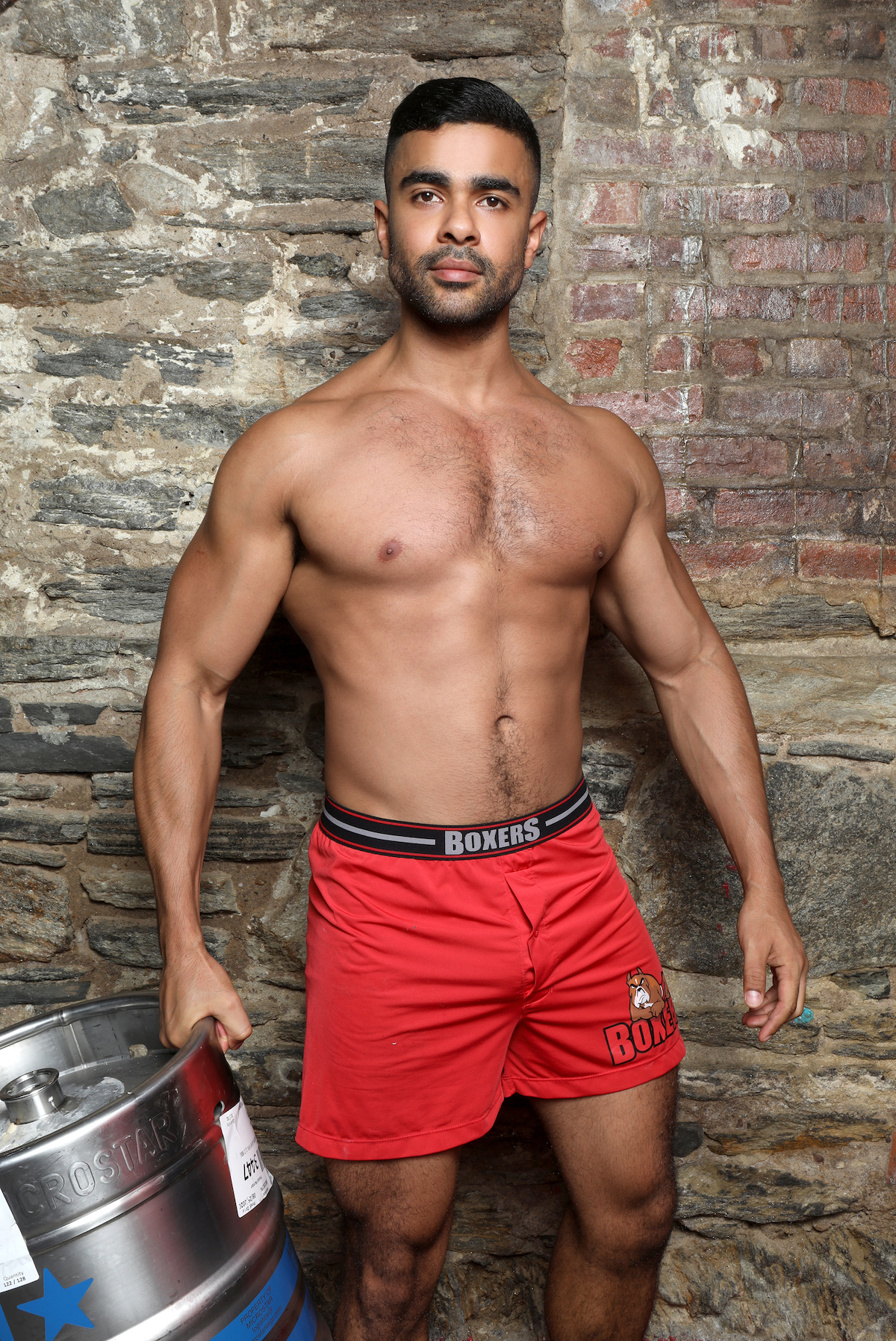 Interview with GEORGE MAESTRE, general manager of marketing and events
Hello, George. What do you hope to be happening in the near future for you and the bars?
I hope we can get back to normal again soon and bring back life to NYC through our bars and parties. I see myself in a key role to help rebuild NYC's LGBTQ nightlife. In the meantime, we have the rooftop that you can come to and have such a great time with close friends and put the pandemic out of your mind for a
few hours while enjoying cocktails and great food.
A lot of people view these times as very creative, considering the ingenuity that's required under pressure nowadays. How do you think that creativity can benefit the bars?
Well, we certainly need to think out of the box to help keep our businesses open and create a new scene, post pandemic. It takes creativity to plan and do business in this new world. There are a lot of unknowns about the future, but creativity is a key part of our planning and many surprises are in store for Boxers, post pandemic.
What do you look for in a bartender when hiring?
We look for guys who are full of life, friendly, and team players and who are working towards a better future while still thriving in NYC.
What are your hours of operation?
Currently, we only have our Boxers HK. The rooftop is open seven days a week. Mon-Fri 4-11pm & Sat and Sun 1-11pm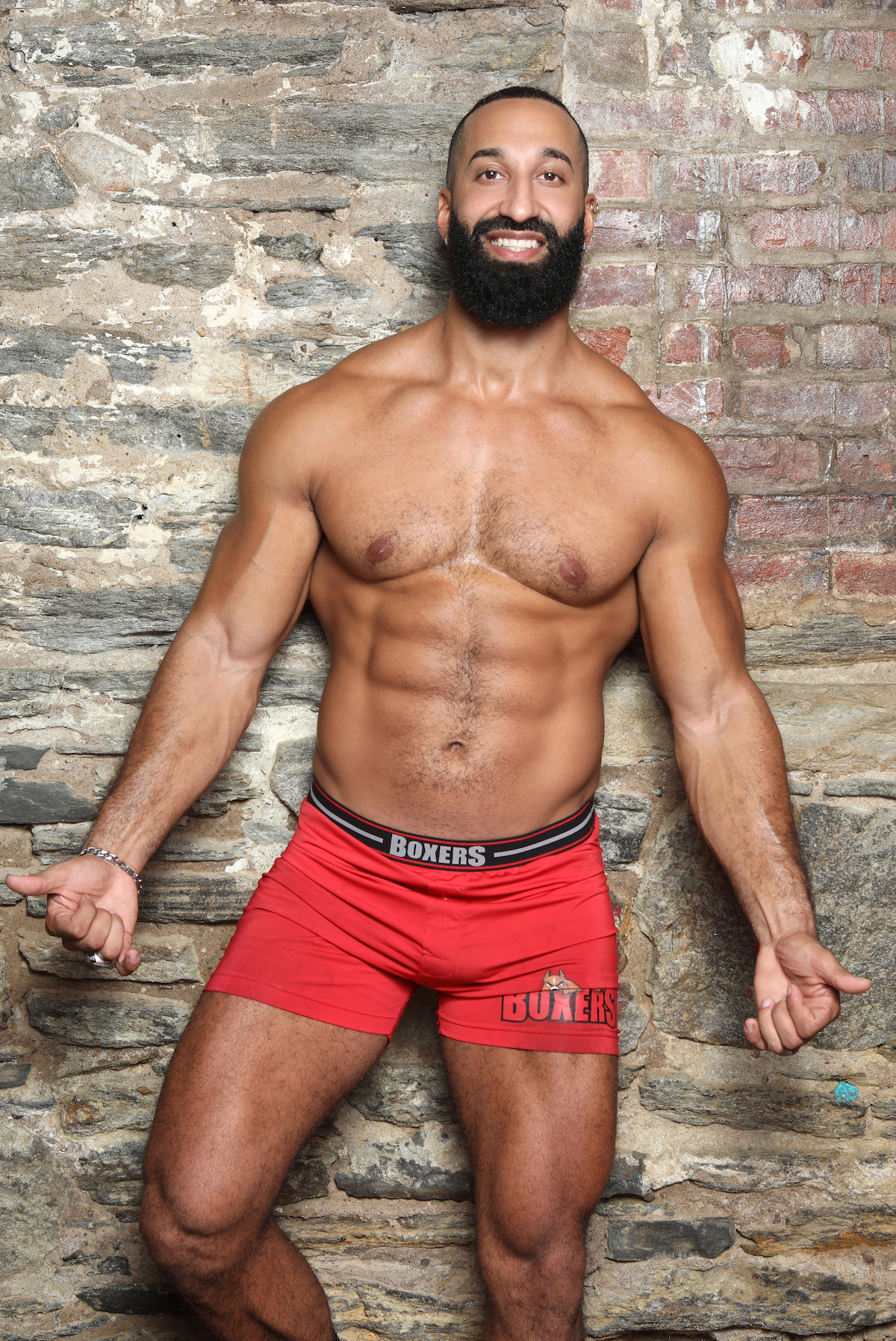 Interview with ITALO, manager of Boxers HK rooftop–and the bar is soon to be reopening inside, as this goes to press
Hello, Italo. What has been going on at the rooftop?
Seated customers with dividers, with everyone distanced and enjoying Boxers food and drinks while having a fun time.
How is it different than pre-pandemic, as far as serving food and drinks?
It has been a lot slower, business-wise, because of the limitations, but as this becomes the new normal, we adjust and create an enjoyable environment for our patrons, who are able to choose the sidewalk/street seating, watching hot guys passing by, or the upstairs, comfortable seating with umbrellas for those sunny or rainy times on the rooftop. Since the pandemic, we have had our bartenders working from behind the bar, but offering a more personal service by taking orders at the table and bringing the drinks to the tables. The customers love the extra attention and the bartending staff love being able to offer a more sociable setting.
Are there any plans for upcoming events?
We have a few exciting events being planned once we open inside. There are two floors, including our downstairs, and with the new social distancing guidelines in place for drag bingo and karaoke, we're planning fun events with some amazing new hosts. Once the new guidelines are in place, we plan to create an even more fun environment that's safe and enjoyable, so you can watch your favorite sports team or enjoy a quick kiki.
What's on the menu for the reopening?
Our pizza is back on the menu and a Boxers favorite, the Boxers famous chicken wings with your choice of sauces, plus chicken tenders, mozzarella sticks, calamari, chips and guac, and more. We also have Weekend Brunch from 1-4pm with a different menu.
What are the hours of operation on the rooftop? Is there a cover charge for both the rooftop and the sidewalk seating?
There is no cover for sidewalk or rooftop seating.
Weekend brunch is from 1pm to 4pm no cover charge.
Our address is 742 9th Ave. NYC