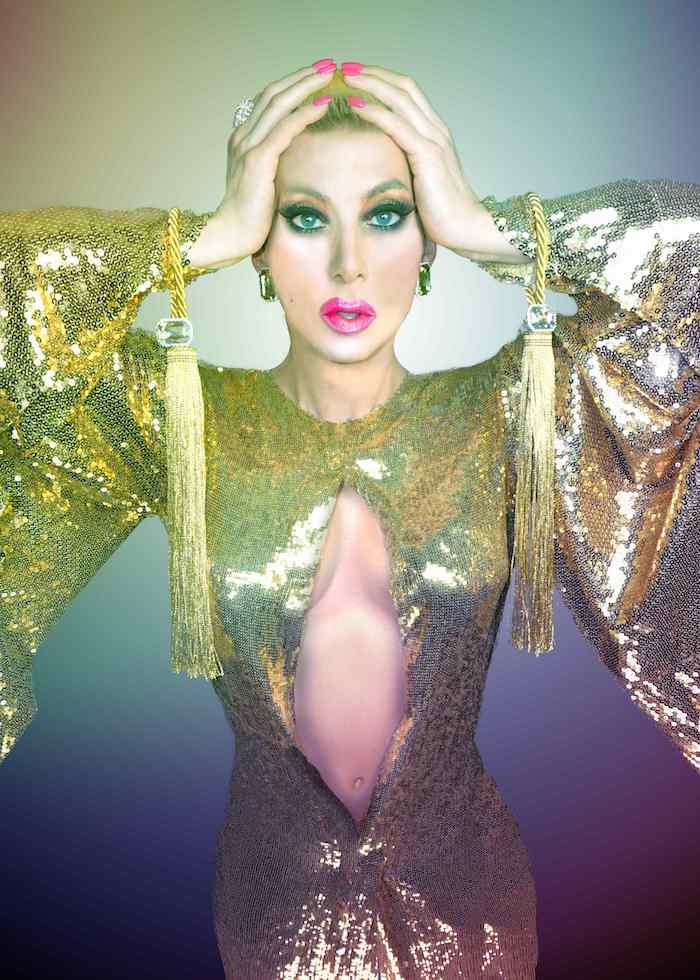 One of the best known drag comedy queens, Sherry Vine has all new buzz when it comes to swinging back to Gotham and popping up on your small-screen viewing as well. I talked to Sherry about all her current excitement.
> BY JIM SILVESTRI
Sherry, it's great to talk to you again! So you've been in L.A. for a minute now, after several years of living in NYC. Is life better there?
I wouldn't say life is better here. I love NYC, but after 28 years, I was ready for a change. And I LOVE L.A.! It's a different lifestyle, for sure. I am doing all the things I wanted to do when I moved, so yay! And the weather is paradise!
Do you run into celebs every day, and does Bianco Del Rio count?
LOL, Bianca counts as a celeb, but she lives in Palm Springs. But yes, I have run into celebs here. It's funny, because usually no one makes a big deal about it. I have had conversations with people in line at a coffee shop and they leave and I don't even realize who it was until 10 minutes later.
Speaking of Bianca, I understand she'll be appearing as a guest for the upcoming second hilarious season of The Sherry Vine Variety Show that premieres June 8 on OUTtv Prime Video Channel, OUTtv, Apple TV Channel, OUTtv on the Roku Channel, OUTtv on Comcast and Cox, and OUTtv.com! How fun was writing and filming this? This is what you were made for, isn't it?
Honey, this is exactly what I was made for. I always wanted to do what Carol Burnett did. A variety show is the perfect platform to showcase singing, acting, sketch comedy, playing different characters–it is my heaven! I had Jackie Beat to collaborate on most of the writing, which made it fun and easy. When we connect, it's magic. And the special guests really bring it this season!
The Sherry Vine Variety Show pays tribute and pokes a little fun at the glitzy and wonderfully corny variety show format of the 1970s. I think after decades of tacky reality shows and social media madness, folks today can really embrace a comeback of this genre.
I think you're right, and I hope others think so, too. With all the shit going on in the world, I think people are hungry for some escapism. That doesn't mean we should live in a bubble and block out reality, but if we have reality all day, then I think we deserve to take 22 minutes and just be silly and laugh.
Other amazing guests this season include Tammie Brown, Monet X Change, Kelly Mantle, Drew Droege, Varla Jean Merman, Ongina, Pandora Boxx, Honey Davenport and Manila Luzon. What else can folks expect from these six new episodes?
Yes, it is chock full of amazing guest stars! I think it moves faster than season one. I tried to keep all the sketches to 3-4 minutes. We have more commercial parodies, five original songs, more locations, and a recurring sketch called "Lady Cops" starring Jackie and I, with Monet as the captain. I think it's hilarious: a total spoof on Cagney and Lacey and cop shows of the 80's.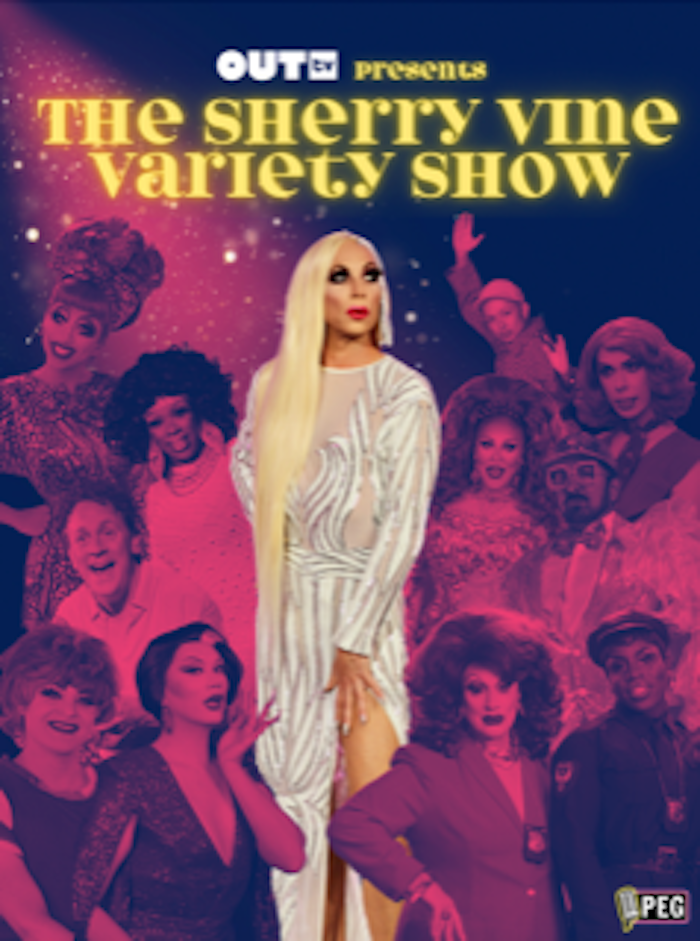 Besides watching you on TV, fans can see you back in the tri-State area for the live Sherry experience in June! Your touring one woman show, Everybody's Girl, arrives at the new venue Red Eye in Midtown on June 14, and then at Paradise in Asbury Park, N.J. on June 16! What are you talking and song parodying, about in this one?
Yes, I'm so excited to bring my new show to the East Coast. It's all new parodies, including Miley Cyrus, Dionne Warwick, Bruce Springsteen, Elton John, Dua Lipa and more. I'll be wearing a new couture gown by the amazing David Dalrymple and I have a few surprises. Oh, and a hilarious video commercial parody! I can't promise I'll hit all the notes, but I can promise you will laugh.
Later in June, you'll be back at Red Eye for The Golden Girls Live (June 22-24, plus a night at Fire Island's Ice Palace on June 26), a hilarious tribute to the titular
queens of gay TV that also stars Jackie Beat, Sam Pancake and Drew Droege. You, of course, are the Rue/Blanche! Was it a big discussion of which of you would be which Girl, or was it all obvious from day one?
LOL–there was no discussion that I would play the slut. I'm always the slut! And Jackie
literally is Bea Arthur reincarnated. Sam and Drew aren't full time drag queens, but they are both brilliant comics. People have been asking us to bring this show east for years, so it's finally happening. The shows alone are hysterical, but add in our 80's costumes, commercials from the 80's and our over-the-top camp performances and I'm hoping people will be rolling in the aisles.
What else is coming up for you?
I will also be performing around the world this summer: Iceland Pride, Malta (Euro Pride), the Dunes in Saugatuck, Montreal, Keane Pride, Vienna and more. Check out www.SherryVine.com to see where this whore might be passing through near you. We just wrapped filming season two of Dr. Jackie (also for OUT TV), which I produced and play her secretary.
And finally: when you're not out living the Hollywood life, what are you binge
watching these days?
I just binged The Diplomat. Literally watched it all in one wee –sooooooo good!
Sherry Vine IG:
@misssherryvine
Photo credit: David Serrano