Long Running Dance Artist Kristine W Performs
at KTUphoria on Jones Beach
BY William Cooke
What do Kristine W and Mariah Carey have in common? They share the #6 position on Billboard's chart for artists with the most #1 dance hits! They have both had 17.
Kristine W began recording pop, R&B and dance tracks in the '90s. "Feel What You Want" was her first single to reach the top spot and she has had a steady flow ever since, including "Stars". This month, Kristine is releasing a new single, "By My Side." Will it be the one to boost her to #5?
As part of her nationwide promotion for the song, Kristine returns to NYC on June 17 to perform at KTUphoria on Jones Beach. She will take the stage alongside other headlining divas like Kylie Minogue, Deborah Cox, and Taylor Dayne. We caught up with Miss W from her home in Las Vegas.
Are you excited to perform at iHeartRadio's KTUphoria?
Kristine W: Very excited! KTU is such an iconic station. It was KTU who was blasting my hit single at that time, "One More Try," throughout the RCA offices while I sat in the president's office hoping to be signed. I wrote a song about that day called "Song Lives On." The last verse is "a day in New York I will never forget, I wept before people I never had met. I said nothing's wrong, it's just the radio's on and they're playing my song." I remember being completely overwhelmed hearing my song play on the radio and then getting signed to a major label. It was a dream come true.
Will this be your first-time performing at Jones Beach?
Yes, and wow, what a beautiful stage! It is huge!
Will you perform all the classics?
I will try to fit in as many hits as I possibly can into my 20-minute set. I also have to fit in my new song, "By My Side," which is a very appropriate single because KTU has supported me and lifted me up throughout the years. They have always been by my side. We are family. 
"By My Side" is a beautiful song about people who remain through thick and thin. What inspired it?
The last five years have been an especially tough time for me. I got divorced, my sister Viki passed away in 2020, then my mom passed in 2021, followed by my brother-in-law, also in 2021. Grief and loss are very crippling. It can be tough to get out of bed when your heart is so broken. The calm in the storm is found in those people around you who don't disappear, are always loyal and help to lift you up. This song celebrates them. Friends, family, co-workers, mentors…they are the glue that keep us held together and they are priceless.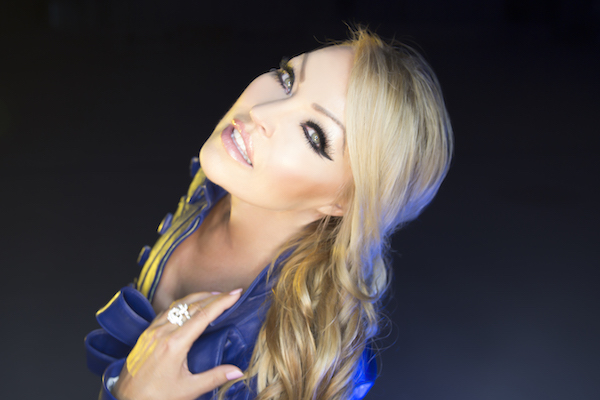 Would you count New York City's gay community as sticking by your side through the years?
Oh, yes. I love my NYC fans. So many of my team are from NYC. My longtime publicists, Jeff and Len from Project Publicity, have been by my side for over 20 years! Also, my booking agent Marc Katz, songwriting partner Jeff Franzel and my fabulous hairstylist, Robert Novo. I can go on forever, really. I'm so very blessed, but I have to shout out Mike Todd, the editor of Get Out Magazine, who has been an incredible supporter of my music.  
You know the Big Apple loves you! Your message to fans this Pride season?
We have come a long way and we have done it together. We are a resilient tribe. Let us celebrate another epic party in the land of the living! 
Kristine W performs KTUPhoria on Saturday,
June 17 at Jones Beach. Visit KristineW.com