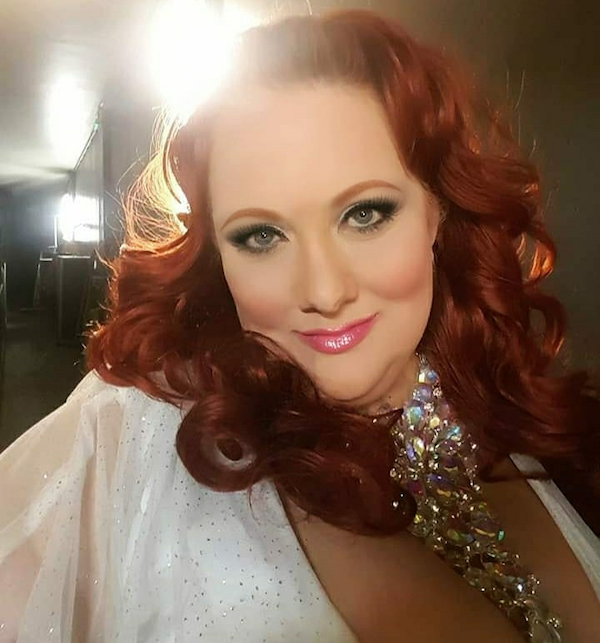 House diva Beth Sacks is at it again and has just released a brand new dance song with international DJ and producer Thomas Solvert from Spain called "We Can Set The World On Fire". Her past mega dance floor hits with DJ Aron have included "Voulez Vous", "What's Up", "Imagine", "You Can Have My Heart", "Satisfaction", "One Life", "Invincible" and many more. Get Out! sat down to speak with Beth about the new collaboration.
What inspired the song "We Can Set The World On Fire" and what is its story?
The song is about a relationship between two people who have known each other as good friends. After years of failed relationships, it hit them that they were destined to be together, and with their love, they can set the world on fire and anything is possible. It's also a metaphor for the world, that with love, anything is possible, that love makes the world a better place.
I see you're working with a new producer, Thomas Solvert. How did this collaboration come about?
He has been one of the remixers on past songs I had released with Dj Aron, and I loved his style and wanted to create a fun, uplifting song for the summer and for Pride season. Thomas had created the music track and I wrote and sung the lyrics. Thomas Solvert plays worldwide for some of the biggest parties. You can follow his music at: www.soundcloud.com/thomas-solvert-music.
Where can we find the song?
The song is available on all music platforms such as iTunes, Amazon, Spotify, Deezer and Youtube.
Will you be releasing more music for the summer?
Yes. I am involved in several exciting music projects with some amazing producers! 
What inspires you when writing a new song? 
What inspires me most is creating a heartfelt melody, and from that I create the lyrics to tell a story that everyone can relate to, whether it be about love, a breakup or a power song about being strong or about being proud and celebrating life.
Where can we see you perform live next?
For my Florida fans, I'll be performing for you: 
June 17th at Wilton Manor Pride (Ft. Laud) Hunter's Nightclub at 10pm on the outdoor stage. 
June 24th at 
St. Petersburg's Pride Concert at 9pm. 
Both shows will include some of my past hits and my newest hit.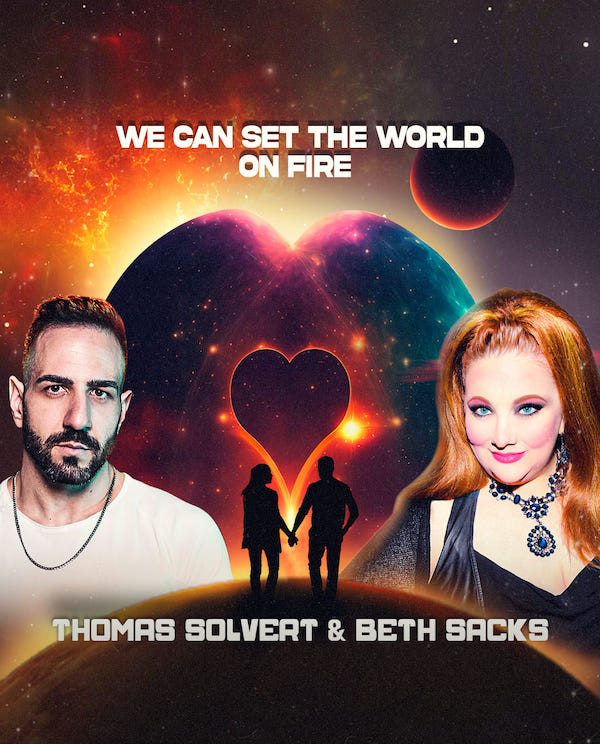 What does Pride mean to you?
For me, Pride is about being proud of who you are, period, and celebrating our differences and never being ashamed!  Pride is about equality for all and respecting one another. The LGBTQIA community still faces many obstacles, unfortunately, in this new world.  I have always been a big advocate for gay rights because everyone deserves the same rights!  
What does it mean to you to have achieved global success and followers?
For me, it makes me happy and proud to have achieved reaching people from around the world through music. I feel it is the one constant that always connects people, no matter who they are or where they are from. It's not about the money or being well known. For me, it's getting to meet amazing people from all over and seeing their happy faces on the dance floor. For that one night, everyone is one. Everyone forgets the problems in the world and unites. Nothing makes me happier than making music that brings happiness to others. 
Where can we find your
social media links?
www.soundcloud.com/bethsacks
www.hearthis.at/bethsacks
www.youtube.com/bethannesacks
www.instagram.com/bethannesacks
www.facebook.com/bethsacksmusic.com
www.facebook.com/bethannesacks
www.tiktok.com/@bethannesacks
www.bethsacks.com
For Bookings Email:
[email protected]