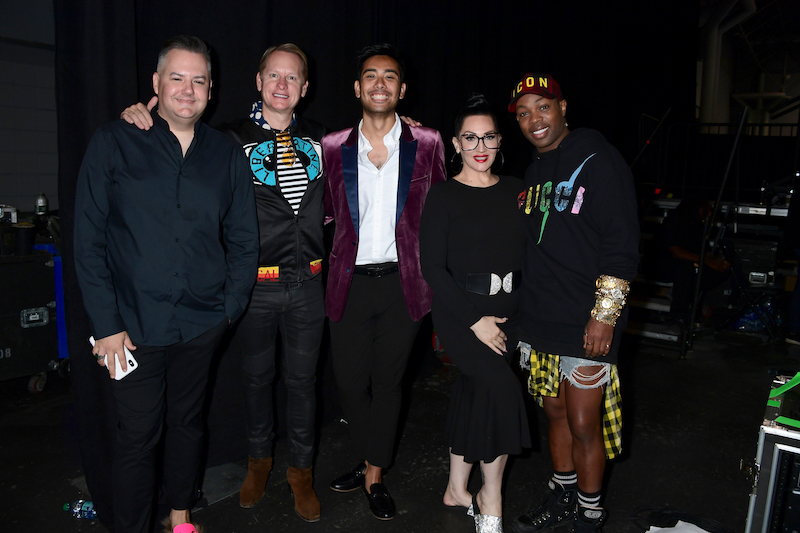 Meet the 'RuPaul' Judges: Michelle Visage, Ross Mathews, Todrick Hall and Carson Kressley
The RuPaul phenomenon has swept the planet, altered pop culture, remodeled the way we look at drag and has created an alternate universe of acceptance.
The 2019 New York DragCon offered its audience more than just a colorful meet and greet of past and future "RuPaul's Drag Race" contestants, glittering merchandise or a chance to steal a photo with your favorite queen. There were panels, talks and discussions, even one including actress Whoopi Goldberg and RuPaul herself.
After arriving at DragCon 2019 and walking head on into judges Michelle Visage and Ross Mathews, both of whom I've interviewed, I followed the crowd to the main stage where the judges had a panel discussion. Moderated by Gabe Bergado, all of the four judges had their turn to speak out.
Michelle Visage
Recognized as a member of the band Seduction, Michelle Visage is an actress, author, singer, producer, radio DJ and media personality. The most feared judge on "RuPaul's Drag Race" by contestants, Visage won her first Primetime Emmy Award nomination this year as producer of the 11th season of "RuPaul's Drag Race."
Ross Mathews
Television personality and author Ross Mathews began his career on "The Tonight Show with Jay Leno," where he was known as The Intern. He has appeared on "Celebrity Fit Club," "Celebrity Big Brother" and appeared as a panelist on "Chelsea Lately." He is currently on "Live From E!" and is a judge on "Drag Race."
Todrick Hall
A singer, songwriter, actor, director, choreographer and YouTube star, Todrick Hall first gained national attention on the ninth season of the reality show "American Idol," where he made it to the semifinals. Known for his multiple viral videos, MTV featured a documentary series on his video-making process titled "MTV's Todrick." He is a choreographer and sometimes "RuPaul's Drag Race" judge.
Gabe Bergado
Gabe Bergado is a journalist, writing entertainment features for "Teen Vogue" as well as different features for a number of publications.
Carson Kressley
The fashion expert on the original "Queer Eye," Carson Kressley is an actor, designer, author and television personality. He was also the motivational host of the TV show "How to Look Good Naked." Kressley has been a judge on "Drag Race" since 2015.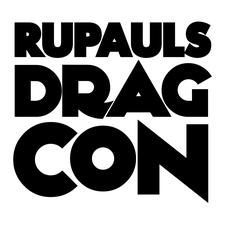 Here are some excerpts from the panel of RuPaul's judges:
Michelle: At the end of the day, I judge on the criteria of the challenge, if they are what they're supposed to be. As you get to know them, you can then say, "This isn't reading right." From the beginning, it's really about the challenge.
Carson: Being on "Drag Race" is so amazing, and like Michelle said, we are just there to judge the criteria of the challenge of that particular day. And then I think all of us on the panel are always telling the queens, "Bring yourself to the challenge." I think that's when people really shine. When you are prepared, that's when you do really well.
Todrick: I look for people that I would want to see perform live. There were some people who I don't necessarily think execute every challenge best. I think of what would they do after the show, who would I want to pay to go see in concert, the people that I love and the people that when I'm doing the choreography they say to me, "That's not really my brand." I remember Sasha Velour saying, "That's not the kind of drag queen I am." I loved making choreography that fit her kooky, out-of-the-box brand. Those are the people I enjoy working with and collaborating with on the show.
Ross: OK, if I wasn't up here, I'd be right there. Would I follow them on Instagram, would I wait online to see them at DragCon and would it be worth buying a ticket for because I am a super fan? So when I judge I'm wondering, will I remember anything that they've done when I wake up in the morning tomorrow?
Michelle: I don't think it's difficult at all. We are honored, because it's a really good job. Obviously I don't have a problem with full disclosure, because I said before, and I'll say it again, I'm about to go into a competition where I'm being critiqued, and critiquing somebody helps them. If you are a real hard worker, you want to be good at what you do no matter what it is, whether it's performing or working in an office. If somebody could give me something to make me better than what I'm doing, I want it all.
I want every single bit of it. It might hurt at first, but if you do it you'll come back stronger. That's the way that I critique, so I don't find it difficult.
Ross: I think all of us want them to succeed. We have to judge, because somebody has to be a winner, so we have to be very honest and say, "This person nailed two of the criteria, but they were terrible at the third one." So they're going to score lower than the other person. We have to do that, because somebody has to be the winner, but ultimately we love to give constructive criticism, because we want every queen to be amazing.
Carson: I think these queens know they are in a competition. They've seen Michelle, and they know how it works. If you're smart you'll take that information and make use of it. We might be wrong, we're not perfect… Michelle is always right!
Michelle: Thank you.
Ross: I put a little lube on my critique first. I compliment a little bit first, and then gently give somebody the truth. The real point of the critique is to echo them, is to direct someone toward greatness. They are already great; these queens are doing amazing things. This is just fine-tuning them so you get to world domination.
Todrick: I just feel like sometimes I'm too easy on them. I feel like I'm nicer than Michelle.
Michelle: Everybody is nicer than me.
Todrick: I try to not judge them on things they cannot change when they come the first time, because you can't bring something to the table that you didn't bring in your suitcase. But when they come back again, and they are doing things on the show that Carson told them not to do the first time, then I just have no mercy on them.
Gabe: What is your favorite song you like to hear them lip sync on the show?
Michelle: Do you think we can remember what songs there were?
Ross: "Let's Get Physical," have they done that?
Gabe: Who were your favorite guests through the years?
Carson: Ross is so excited about this.
Ross: Well, my friend Lady Gaga was so good. I've got to text her. If anyone has her number? That was the next-level moment for me.
Carson: Ross told me that story yesterday from his new book "Name Drop." It's very good.
Michelle: It's not very good, it's great.
Carson: There was one day when I got to work when Olivia Newton John was there. I grew up in listening to the soundtrack to "Grease" in the fourth grade, which was also my coming-out story. She was like, "Who is this Australian woman talking to me?" You get to sit next to that person all day. I sat next to her all day long, and at the end of the day I said, "I guess we're great friends now," and I believe she just went to immediately file a restraining order against me. It was very fun.
Michelle: I've had loads of them, but my three favorite are those here sitting next to me. I love them all.
Carson: We love you.
Michelle: I know.
Carson: Sometimes when you make particular criticisms to the queens, and you're eye-to-eye with them, the audience will come for you like drones.
Michelle: They only come for me! They don't come for Ross, Todrick or Carson. They come for me. You know what, the majority, like 99%, of those comments come from children, and when that whole Adore thing happened, the stuff that was being said to me was so offensive that I had to go to my two teenage daughters. I said, "Girls, promise me that you will never speak to another human being like this. Promise me." You have to teach in that moment. It made me sad, because when I would go in and check the Instagram, they were like 13, and they were private. A lot of them would say "Blocked by Michelle Visage," and it was very sad, because it was like a calling card. It's very bizarre, this new culture. It made me sad that these kids think that this is the way they need to be noticed by spreading hate. Our community is already facing enough bullshit and turning against each other with it, so it's really scary for me. Personally it doesn't bother me, because I'm 50 years old, and I'm grown up. But at the end of the day, what it does is open my mind to the fact that, OK, I have a big mouth, I'm an ally, but I have to do more work, because these kids are spreading hate. So what we're doing is not loud enough or strong enough, so I have to work harder. That's how I kind of handle it. It's a learning situation for me and a teaching situation for whoever needs to be taught.