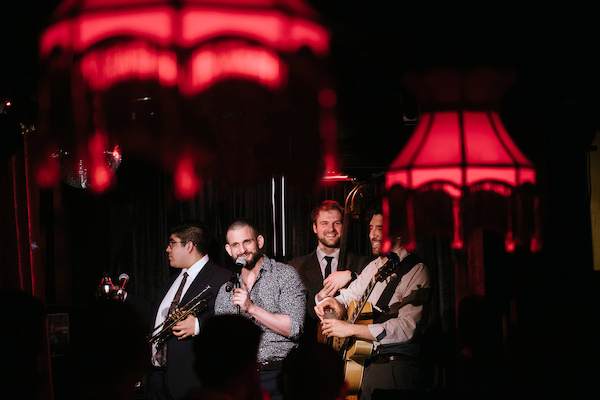 Richard Cortez is entertaining New York's nightlife in an original way. He is vocally interpreting songs from The Great American Songbook and adding a queer twist to them, accompanied by a five-piece band. The Richard Cortez Quartet performs at REBAR on Thursdays, in Brooklyn at Metropolitan Fridays and every third Tuesday at Club Cumming.
I spoke to Cortez regarding his career, music and inspirations. He has a very inspiring history and a very promising future.
INTERVIEW
Richard, what are you currently doing as far as performing?
I've been working on visiting material from The Great American Songbook with a five-piece band and giving it a queer perspective. I'm picking songs, not changing any pronouns, and singing works that were never given the opportunity to have a gay identity.
Can you give me a small example?
Sure! For instance, there's a song called "Lover Man" that was originally written for and performed by Billie Holiday. In the song, there's a lyric that says, "I don't know why, but I'm feeling so sad. I long to try something I've never had. Never had no kissin', oh what I've been missin'. Lover man, oh where can you be?" In its original conception, sung by a woman about a man, the story is pretty straight forward—however, when it is sung by a gay man about a man, it can be nuanced in so many different ways that stray from its initial direction. For example, is it about the journey of having sexual desires while being closeted? Is it about lusting for a straight man? Is it about the very unique (and often times confusing) experience of trying to date in the gay world? There are just so many opportunities to take a lyric from that era, which was very focused on gender roles and very misogynistic in a lot of ways, break it apart and see how the story evolves when told from that perspective of a queer person.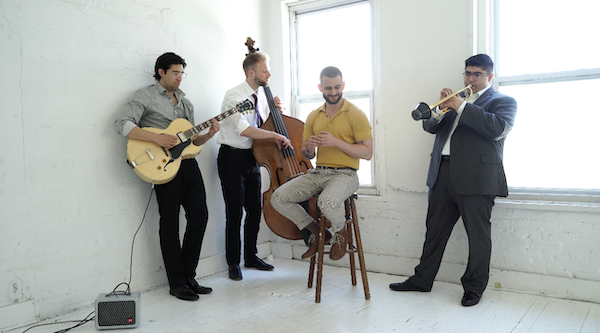 That's cool. You are showcasing that at Rebar, correct?
Rebar in Chelsea on Thursdays, from 7 to 9 p.m. Metropolitan Bar in Brooklyn on Fridays from 7 to 9 p.m. And every third Tuesday performing a more curated/arranged show at Club Cumming in Alphabet City.
What inspired this idea for you?
When I was 16, I taught myself to play the acoustic guitar. Before I even knew any chords, I was writing songs. At 18, I moved to New York. I used to record demos in my dorm room in college. I would play songs in little bars in the Village and give out my demos for free after shows to anyone who would take one. A production company got their hands on one, and they brought me into their office for a meeting. They told me that I had a lot of potential and offered me a development deal. However, there was a catch: In exchange for a band, making appearances and going on tour with an opportunity to record music, I would have to change the pronouns in my songs so that I presented as a straight man. They even went as far as offering to send me to speech therapy to "sound less gay" and arrange a fake girlfriend to make appearances with me.
How long ago was this?
I, understandably, turned them down and started releasing my music independently. I started a small record label that I've had ever since and for the last 15 years I've been writing, recording and releasing original music sung from a queer perspective. I've since toured the country, played with some really cool folks and had some amazing experiences, all done the grassroots way—being my own manager, booking agent and PR team. The last record that I put out, which was featured in "OUT," was called "The Welder & The Lark." That material specifically hit a little too close to home, and I struggled to perform it live. I would get on stage, sing the songs and struggle through tears to deliver them. It really started to take a toll on me. I felt like if I was going to become a healthier person, my relationship with my own music was going to have to change. So, I took a break. During this time, I had also fallen completely in love with vocal jazz. It was all I listened to. Last summer, I met a jazz guitarist named Alex Mejia at a party on the Fourth of July. I invited him to come with me, to play a show with me that I already had scheduled.
That show was supposed to be of my original work, but instead we performed songs from The Great American Songbook. This felt right. After that show, I soon after booked us a monthly residency at Club Cumming, and then before I knew it, a year later now, there are upwards of five people on stage every night we play. It's all grown so fast.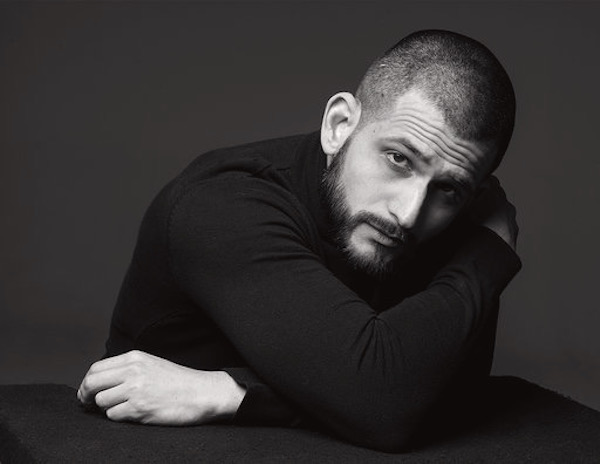 That's wonderful. How do you feel now?
I feel really good about where I'm at now creatively. I've even gotten back to performing my original songs. I will say it's a completely different experience stepping out from behind the guitar and focusing more of my energy on lyric interpretation. When writing my own songs, I was always trying to definitively find a way to communicate the level of emotional intensity that
I was feeling throughout my life that spoke to my experience as a young queer person. There was no music that I could listen to that really told my story. So, I thought I would just write the music myself. However, when I found The Great American Songbook, I realized there was a lot of incredible material that I could MAKE my own, and going a step even further, give a queer perspective that challenged the original take on these works.
Instagram handle
@richardcortez
For more information, visit wollenbergrecords.com
The band appears live on Thursdays at REBAR (7-9 p.m.), Fridays at Metropolitan Bar (7-9 p.m.) and every third Tuesday at Club Cumming.