Don't hate her because she's beautiful.
The reality star from last season's Jerseylicious admits it's taken a lot of work to get her Barbie doll looks. Nikki Exotika has had to go under the knife at least 20 times, and she isn't finished yet. "I'm a work in progress," she says. "The tune-up surgeries can be exhausting, but when I think about how amazing I will look afterwards, it motivates me to keep going."
Between operations, Nikki is preparing her first album release. She defines her music as "MAGAGANEY": Madonna, Gaga and Britney all wrapped up in one. With catchy and filthy lyrics, her electro-pop dance ditties are shaking up gay dancefloors.
She'll perform two of her hits, "Manwhore" and her latest "Secret Girl"—an empowering club track about loving yourself for who you are—at the Gay Life Expo on Saturday, March 17.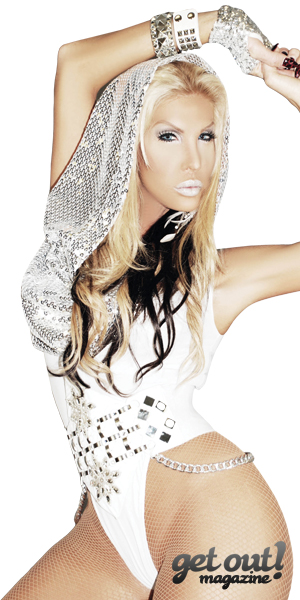 It's no secret that Nikki Exotika can be a bad girl. Have you ever done anything naughty behind the booths at the GAY LIFE EXPO?
NO! What kinda girl do you think I am? If I were to do anything naughty, it wouldn't be at the Gay Life Expo. It would be behind my bedroom door.
What do you like best about the annual GAY LIFE EXPO?
It's a fun way to network with important people in the LGBT community. It also allows divas like me to showcase our immense talent.
Any fun experiences from the past that you can share with us?
So I stepped onto this party bus the other day, and inside was a stripper pole and flashing lights, and this crazy girl I know was topless spinning around the pole, singing "Woohoo!" I was like, damn, she done lost her mind! Best night ever!
I meant fun experiences at the Expo.
Oh, honey, you need to be more specific with your questions!
What's your favorite booth at the expo?
The Falcon Studios booth. Mmmmm, those boys are hot. It's a shame they're gay.
Is it true there are booths that serve alcohol?
Are there really? You know what, I never noticed! I don't drink during the day unless I'm on a vacation.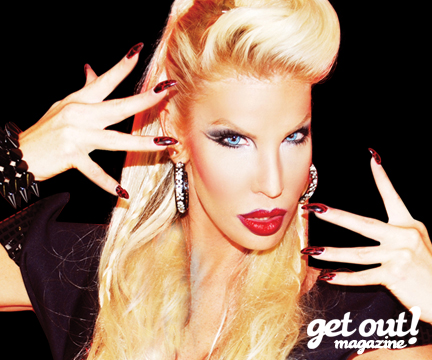 What will you be performing at the GAY LIFE EXPO?
I will be performing "Manwhore" and debuting my new revamped version of "Secret Girl."
Speaking of expo-sition, you expose a lot of yourself in your music.
I expose myself because I think it's time for a change. We need something a little updated and unique in the music world. I am proud of who I am, damnit. I am not ashamed anymore, and I want my fans to feel the same about themselves.
Is there anything you won't reveal to fans?
Yes, there are some things I won't reveal. I do have to keep a little mystery about me.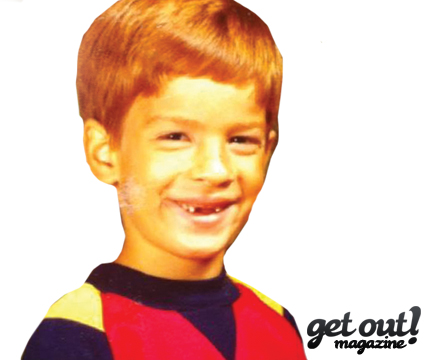 Besides the chance to see you perform, why should all gay men and women attend the expo?
It's a fun event with lots of entertainment, evidently free liquor and it's a weekend to bring the LGBT community together. Plus, if you're lucky, you might get a photo with me after the show!
What will you wear to the GAY LIFE EXPO?
That's one of my secrets I will not reveal. You will have to come and see for yourself.
Visit:
nikki-exotika.com
-By Randy Schumann