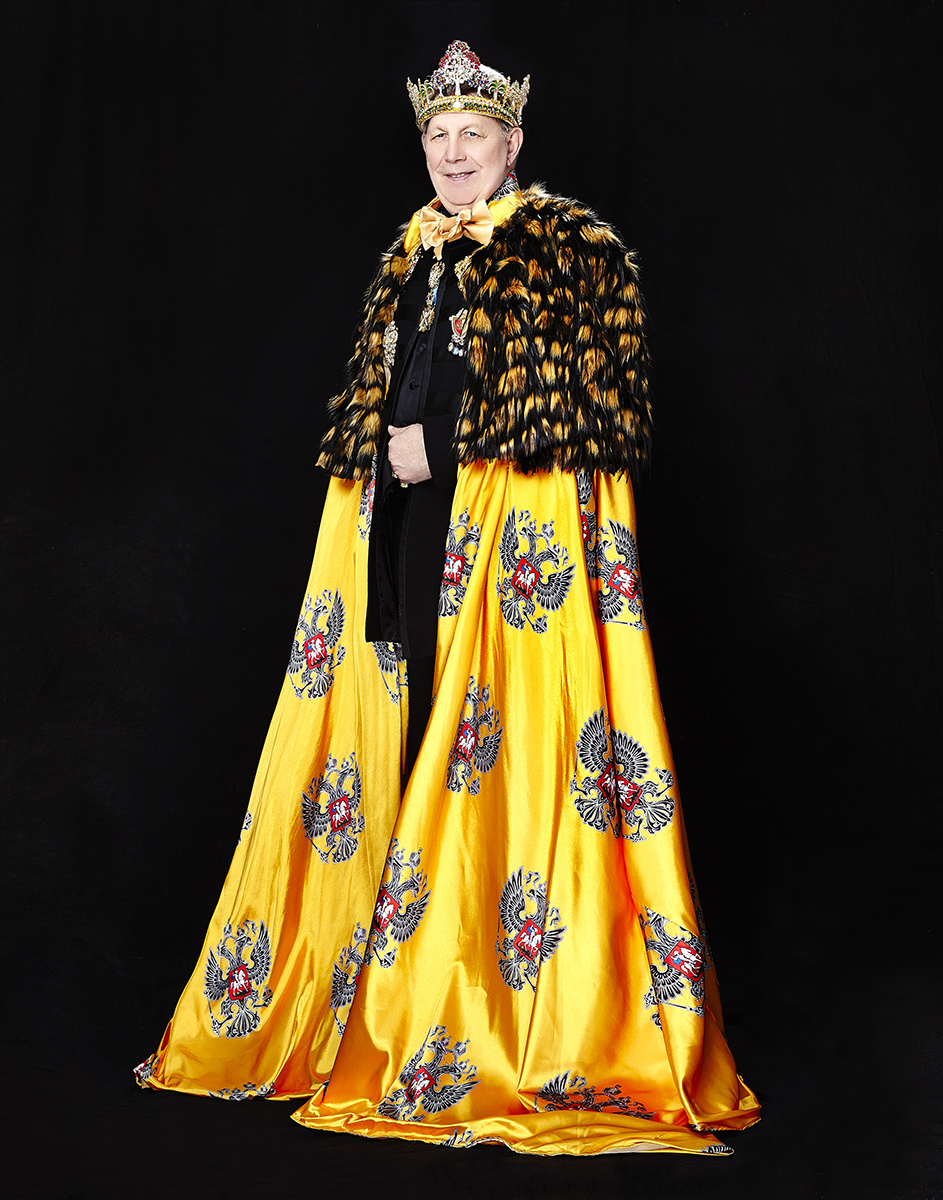 The Imperial Court of New York presents the 36th Annual Night of A Thousand Gowns on Saturday, March 26, 2022 at The Edison Ballroom in Manhattan. The extravaganza will feature more dazzle, sparkle and glam than stars in the universe, as well as the stepping down of Emperor XXX Sir Tree and Empress XXXV Sugar B. Real.
Emperor XXX Sir Tree (lovingly known the world over as Tree) has thus far had an extraordinary life, and at 83 years old, he shows no evidence of slowing down anytime soon. He travels the world as an activist and LGBTQ diplomat, as well as raising money for the LGBTQ community. I had the honor of speaking to Tree regarding his career as the leading bartender on the planet, his involvement with the Imperial Court of New York, and his exciting life.
INTERVIEW
Hello, Tree. What is it like for you being an Emperor?
This is my second time. We travel around and people bow to us and we bow to certain people and we raise money for New York and then help them to raise money as well. For example, I'm going to Fort Lauderdale. So us being there and buying tickets for the Ball and the Victory Brunch helps them raise money for their charity. Then, at Night of A Thousand Gowns, we hope they visit us.
Last year, covid put a damper on N.O.A.T.G.
We had it virtually at a theater. We had a friend that works at a theater and had a backdrop made and we did it as though it were a Broadway show. It looked like the palace of Versailles and then we had chandeliers hanging too. Besides the cameraman, there were only three or four people allowed with a producer and director and I there. I did my number and then I had to do the coronation with Sugar, and when we left, another group came in. It took two days to do it. 
And this year?
It's going to be at the Edison Grand Ballroom. It's beautiful.
What's in store for this year?
Well it's my step-down. I enjoy it, you know, and I've never lip-synched in my life. When I travel to different courts I have to perform. The out-of-town visitors performing entertain us. 
What song will you be performing?
I'm doing " 'S Wonderful" By Gershwin. I'm going to be 83 years old and my doctor says mentally I'm 45. I have friends that are 65 and don't wanna go out, and I run around like a champ. So I'm doing Engelbert Humperdinck's version of "It's Wonderful." I know most of the words of all the '30s and '40s songs from watching them in the musicals on television all  these years. I can't tell you how many times I've watched the movie 42nd Street with Ruby Keeler. The older generation gets a kick out of it–the people that are 60/70 years ol–and the younger generation are hearing the songs for the first time. 
That's true. How many years have you been involved with the I.C.O.N.Y.? And have you seen a big change from the time you started until now?
Almost 20 years. Not really. A lot of people get too old and retire…I miss them terribly, but we get a whole new group of young kids that want to perform and have fun.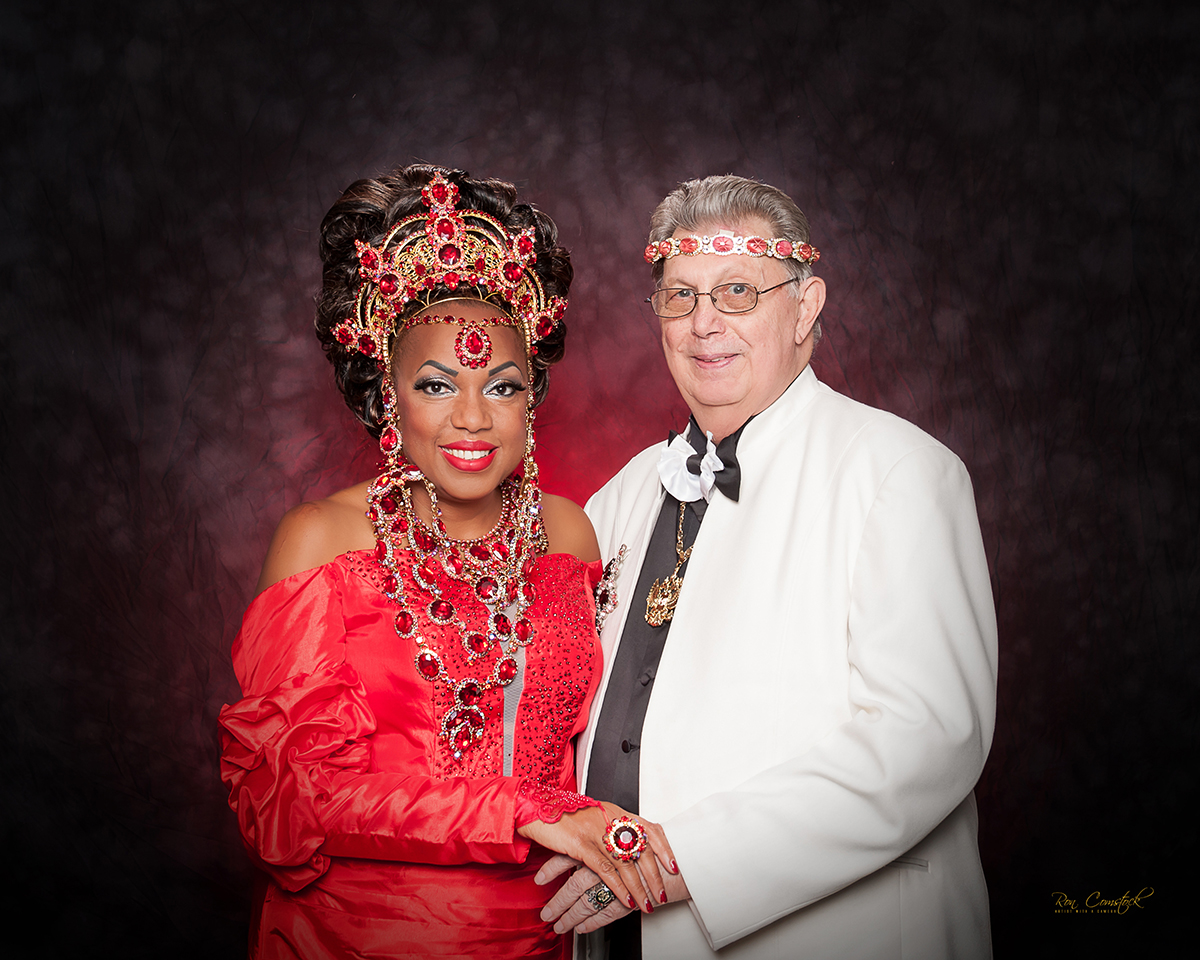 Will there be celebrities performing?
They are talking about celebrities. If you remember five years ago when I stepped down, I invited Ian McKellen and he came. Nobody realized that I knew him. But they never asked…. When he's here, he and I party, we are friends. Dustin Lance Black came, we gave him the presidential award, and he's been my friend for about 10 years.
You must have collected a lot of friends all these years?
People are amazed by people I know. At my 65th birthday party at Stonewall, we had Rue McClanahan and Bea Arthur. Over the years, Joyce Randolph, Julie Wilson, Mercedes Hall would stop by, Elvis Duran, you never know who is going to walk into one of my birthday parties. I tell everybody I'm just a bartender from Brooklyn who just barely graduated high school and here I am in different peoples' houses, having parties with them. I'm just a person and they are all celebrities with more money than God. But they are all good people. They are not stars, they don't walk around with an entourage.
In the New York nightlife, you are definitely a superstar.
Oh, God…It embarrasses me sometimes. My friend went to a bar in Amsterdam, and he ordered a drink. They started talking to him and asked where he was from. He told him he was from New York City and the bartender asked him, "Do you know Tree"? He said he almost fell off of his bar stool. I'm just a bartender who knows a lot of people, and if you're nice to people, you get to know more people. Remember, I've traveled the world for Pride. I went to nine different countries in a couple of years, and now the State Department sends me to different countries. They sent me to Serbia and they sent me to the Ukraine to help them with the gay rights movement because they are coming out of darkness. The funny thing is, when they approached me, I said "Twenty five years ago you wanted to kill me, now you want to use me"? They didn't know how to answer that. 
What's your best advice for the younger generation just getting involved with the Imperial Court?
I'd tell them to have fun. Don't go crazy spending money on bling and gowns because you will need it for traveling. I always tell the people at the bar to please have safe sex, and if you smoke, please stop smoking and enjoy your life. Look, I'm going to be 83 years old and I'm enjoying my life more than the younger generation. It's all in your mind how much fun you're going to have, who you are going to love. I can count on one hand the people I don't like. When I see them, I just read them, but deep down inside there is something leery about them. When I am bartending and somebody walks in the bar thinking he's God's gift to the world and in reality nobody knows who he is, and when I shake his hand I get a tingle down my spine, within an hour and a half we are blowing him out of the bar. It's a vibe.
What is your favorite drink to create?
I tease them and tell them to open up a beer. My favorite drink is what I drink–Stoli raspberry, half soda, half cranberry with a lemon…..