The muscle fem pop singer Queen Sir JET hopes her new high energy dance single, "Male Femininity," will inspire listeners to shun society's ideas of what they should conform to and embrace their true selves.
"My parents never had a problem with their son being homosexual, but they had a huge issue with him being gender queer," the artist explains. She says the music industry has too. "I have been told over and over again that my image is not relatable to audiences," she says, adding how the idea for "Male Femininity" came from the criticism she has received. "I cannot control how people feel. I can't make them like me. I have to accept me and be happy with who I am: a soft- spoken feminine man who enjoys wearing lingerie and dresses over his crazy, big muscles."
The music visual for "Male Femininity" was directed and choreographed by Joey Arrigo and features Queen Sir JET in several of her favorite looks. "It's so rare I have an excuse to wear an elaborate gown so I get so excited when the opportunity comes around," Queen Sir JET explains.
The black goth look is a nod to her debut EP, Shout-out to the Lonely. She chose not to wear the black eyeliner she wore in 2012, signaling that she's not the person she was then, but that a part of that person will always be in her. The blue gown in "Male Femininity" is her favorite piece of clothing.
"I love to adorn my hour-glass figure with all the amazing creations normally reserved for female bodies that blend my love of hyper-feminism with hyper-masculine and allow me to be the authentic me."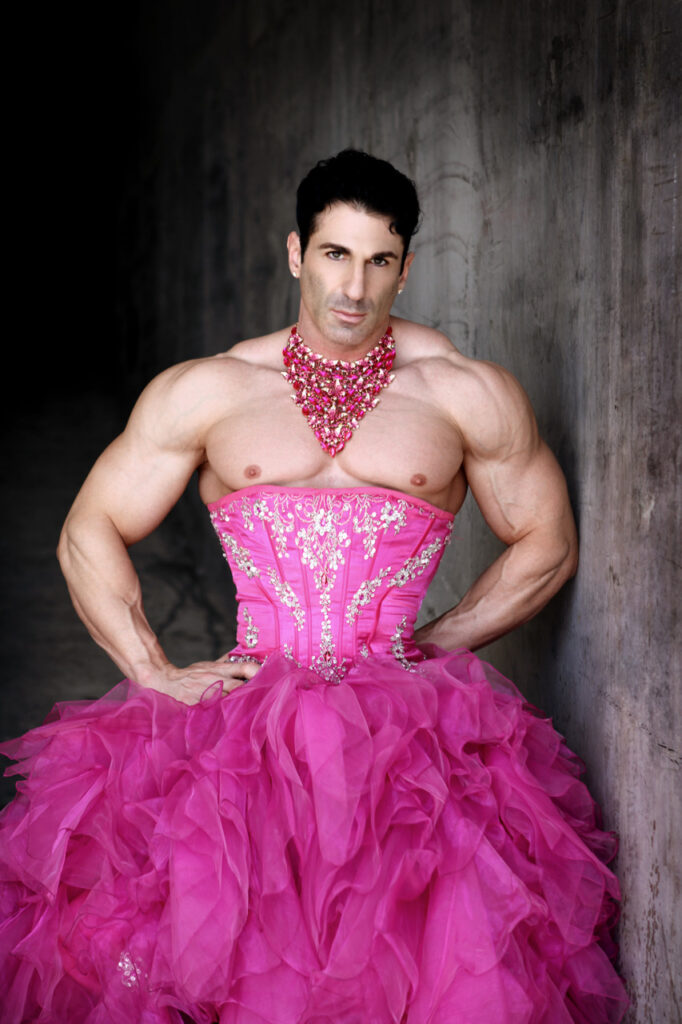 Queen Sir Jet's "Male Femininity" is being distributed by So Fierce Music and is available on Apple Music, Spotify, and all digital platforms. Follow Queen Sir Jet on Tik Tok and Instagram.