Securing a leading role in the cult film "Vamp Bikers Tres," prolific and revolutionary journalist Michael Musto surprised director Eric Rivas and the cast with his professional and superb acting ability, as Hedda Hopper. In honor of the film being chosen and picked up for distribution by Orchard, a subsidiary of Sony, Musto is celebrating with a wild party at the Townhouse on Tuesday, June 12, from 8 to 10 p.m.
The film is a journey into temporary madness with vampires, zombies, witches, God and Coney Island. The movie also stars Lillo Brancato, Michael Alig and Screamin Rachael. Although many still can't tell you the exact plot of the film, all agree it's definitely something to experience.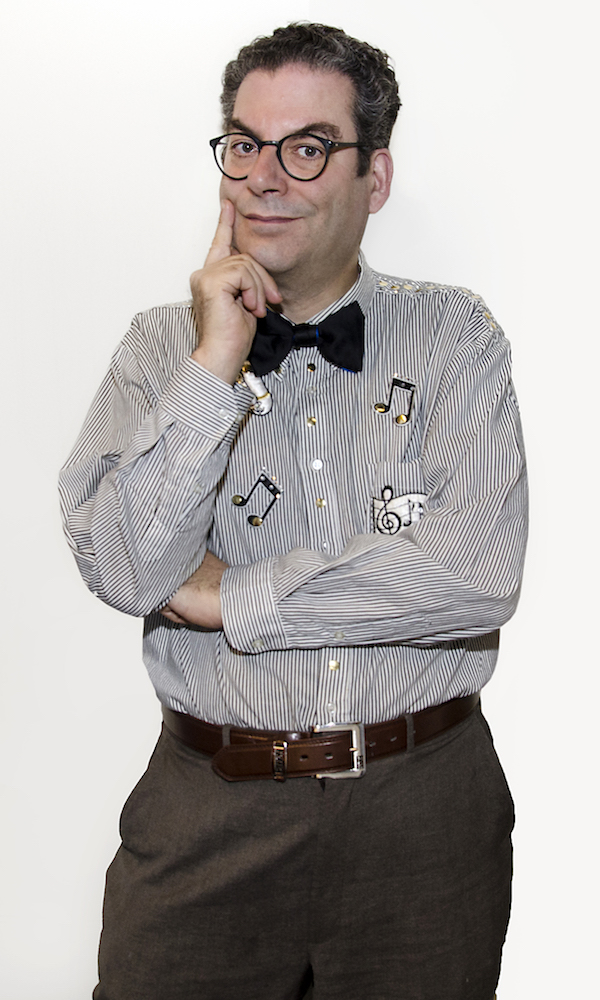 So congrats on the film. I've heard that Sony has picked up the distribution of "Vamp Bikers Tres."
It's called the Orchard, which is a Sony-owned distribution company that does only the major films, and I really almost plotz on the ground when I heard that they picked it up. So this is major, because this is a trilogy of films, it's a cult trilogy, much more so than "Lord of the Rings." It has a director's vision. It has Eric's imprint on it. He has a lot of personal pizzazz and went with it. I still don't understand the plot that much, but I went along with it too. He appreciated the way I learned my lines and put a lot of energy into playing the role. I play Hedda Hopper, a mad doctor, and I get to be sarcastic, campy. I modeled it a little on Dr. Frank-N-Furter in "The Rocky Horror Picture Show."
I understand from Eric that you turned out to be the surprise shining star of the show.
I'm mainly known as a writer, but I have performed my whole life. Way back in school I was in all the school's shows. I had a band in the 1980s called The Must. It was like a white male version of Diana Ross. I love anything on the stage, so this gave me the opportunity to just run wild, and they encouraged me to have fun with it. I had good chemistry with Michael Alig and Lillo Brancato and Screamin Rachael. I mean, the cast is really a who's who of I-don't-know-what. I'm the only one without a criminal record, myself and Screamin Rachael.
I have interviewed everyone in a major role in the movie, and I was a bit intimidated to speak with Michael Alig.
I get that. I was friends with him and sort of part of that scene. I was a critic of that scene. I couldn't pretend that I didn't know him or want anything to do with him, but we did kind of have fun with the material. I think it helped him to focus. He actually did a pretty good acting job, Michael Alig. I brought Markus Kelle in; I recommended him. He's very funny in it. Kayvon Zand is in the film as well. So there are all these hilarious cameos. It's the kind of movie that maybe people watch while doing mushrooms or something. Maybe drugs aren't even necessary if you watch it.
So I've heard. Tell me about the party you're hosting.
The Townhouse approached me to throw a party, so I thought here is the perfect opportunity to have a premiere party for "Vamp Bikers," which is coming out on Amazon on June 21. So on Tuesday, June 12, from 8 to 10, we are inviting people to drop by and have some hors d'oeuvres, wine and champagne, and hang out.
And some mushrooms?
You have to bring your own mushrooms. A piano player will be tinkling some tunes, and maybe we can get Screamin Rachael to sing a song, or Randy Jones. I always loved The Townhouse. Let's say it use to be kind of a hustler bar. But I think all of the hustlers moved online, and the older men didn't get the memo, so they still go there saying, "What happened to those young guys?" But the good thing is now there are young people there as well; there are all types of people who go there now. It has just evolved into a nice hang out bar. It's really a fun place to just sit around, with some piano tinkling, schmooze, have a drink. It's elegant, like an old townhouse. It's really very plush looking, so it's different from your usual dive that gays go to.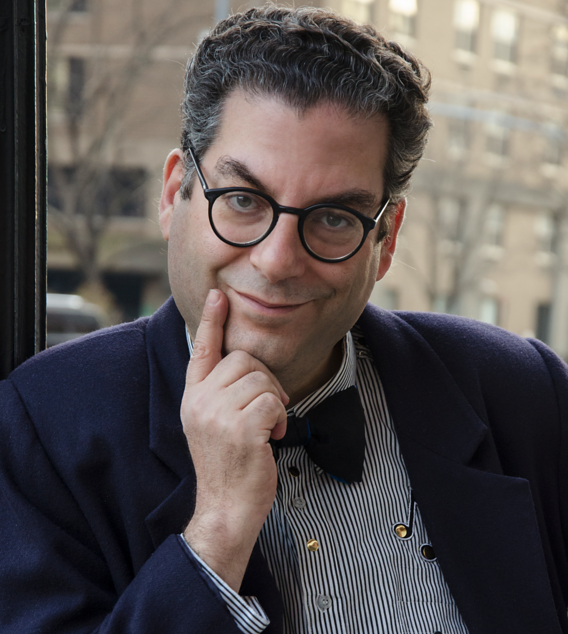 I know the bar actually. It's beautiful and upscale.
It really is gorgeous. I always like to go there on an off night. It's always a good time.
Will you be performing?
I'm sure I could be coerced into singing, "Rock-a-bye Your Baby" or "We Are the World," or anything. I could do all the parts. I might even get you to get up and sing.
Aside from this, what are you up to?
Well, I just got over a case of restless leg syndrome. There's an article in the New York Post that I wrote about it. Basically it's something I never even heard of, but you can't sit still. I couldn't sit still, I couldn't sleep. It was a nightmare. I took magnesium, and I ate a lot of broccoli, and it went away. It's a real thing that people get. I mean, I'm always restless anyway, but I literally could not sit still for two seconds. I couldn't sit through a movie or anything. Thankfully I cured it, and I'm back to living my life now.
Speaking of movies, will you be doing "Cocktails and Classics" again?
We're waiting. I hope so. I'm game. You know me, I say yes to anything.
You really do.
I have the recording with Aaron Paul also.
Yes, they want to do a photo shoot.
Do I have to be naked?
Yes, and I guarantee you if you're naked I will get you on the cover of Get Out!
People will be like, "You're not going to believe this—you've got to get that magazine!"