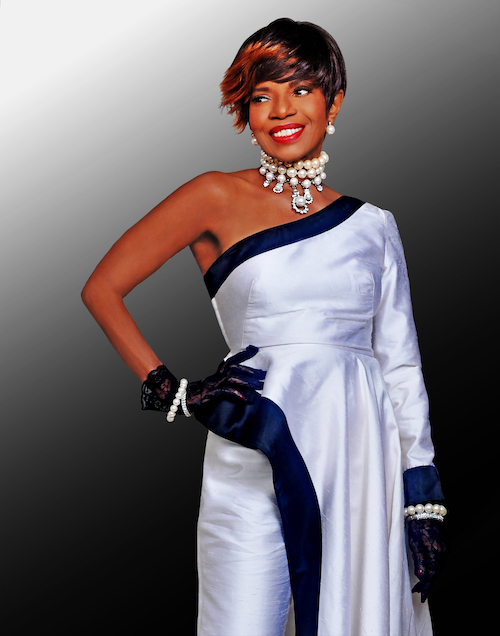 Singer, actress and Tony-winning Broadway superstar, Melba Moore, is set to unveil her newest inspirational release, "The Day I Turned to You," on December 13, 2019, which is already available for pre-sale at Amazon Music.
Born to saxophonist Teddy Hill and R&B singer Bonnie Davis, Moore began her career in 1967 when she recorded "Magic Touch," which became a huge track on the Northern Soul Scene. That same year she also began performing as Dionne in the original cast of "Hair" alongside Ronnie Dyson and Diane Keaton.
In 1970 Moore won a Tony Award for Best Performance by a Featured Actress in "Purlie" for her role as Lutiebelle. This was followed by two film roles and the release of two successful albums. She starred in films including "All Good Dogs Go to Heaven" and "The Fighting Temptations," and appeared on television on "The Melba Moore Show." Moore was also the first female pop and R&B artist to perform a non-operatic solo concert at New York City's Metropolitan Opera House.
I had a charming and uplifting conversation with Moore regarding her new album, her faith and her aspirations for the future. She was kind, warm and candid, with an adorable sense of humor. She is also a triumphant story teller.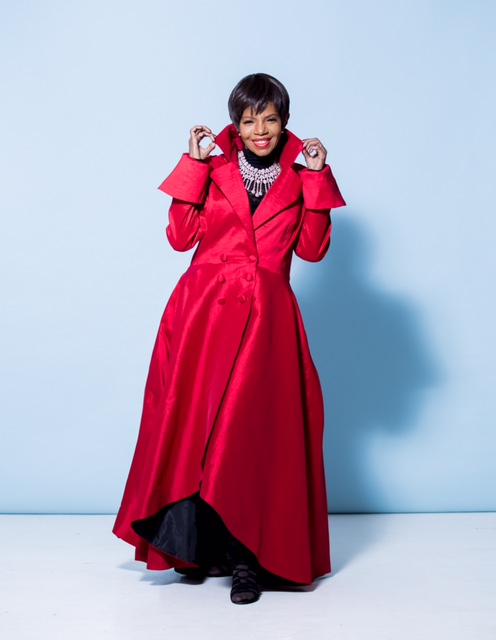 INTERVIEW
I love your new single, "Call Me," the duet with Shirley Murdock. What inspired your recording of that?
I had lost everything at that time, in the late '90s. I discovered that I was a Born Again Christian. But, I discovered it kind of privately. I really didn't have a church-based outlet, and then when I tried to get sacred music, I really had to start from scratch. First of all, I'm Catholic, and I'm still Catholic, and that music isn't very popular music. People do not want to hear opera. So I reached out to people. I was in the church community, because I was invited to one of the first gospel musicals, before Tyler Perry started doing gospel music. Michael Matthews, who started this thing, told me to do a gospel play. So I was out on the road with a bunch of "saved people." I knew that's what changed about me, because I was saved, otherwise I wasn't around anybody, and I wasn't part of any church or anything. But all they did was praise God all day, even the bus driver. So I was in a very strange and unique place. I discovered this, and of course I was out on the road with singer Shirley Murdock. Of course I knew her voice and everything, but not as a woman of God. I asked her if she could write something for me so that I could share my testimony. I didn't even know at that point what a testimony was. Then I discovered in the secular world they just call it your autobiography. It was a whole new world, and Shirley said that she had come to see me in "Purlie." She said I was so nice to her, so she and her husband, Dale DeGroat, created some things for me, and she really didn't charge me. They told me I could do whatever I wanted with it. So it's all these years later that I'm going to have a real distribution, and it's going to be on my label, and the distribution is Sony, and these are all major people. But I was just doing this because I am an artist—I mean, God made me that, and I needed to express myself. That was the inspiration.
The entire album is inspirational.
Yes, that's because I am. That's my job now.
That's a good job to have. You're also embarking on a project beginning now until February?
That's for Norwegian Cruise Lines. That's not gospel. This ship is called The Escape. They have many, and they do international, major entertainment cruises. I'm going to be the star of the Broadway production that they are featuring called "After Midnight."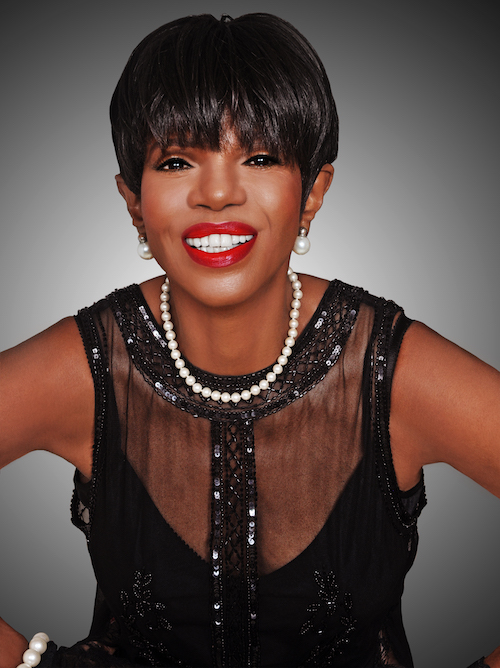 That sounds like fun. You've had a very interesting career. You're a Tony winner, you are a recording artist, a film star. What were some of the challenges you had to face?
That's a good question. The greatest challenge is learning how things really work. I come from a family of artists. We are African American, so in some ways we are trying to catch up commercially and culturally with the rest of the population, because we came here as slaves. When I really think about it, I was probably among the first in my family of our generation to go to college or even finish high school. Everything within the culture is self taught. For example, my parents traveled on the road in a time when black people couldn't stay in hotels or even go to the bathroom. But, we lived in New York City.
New York City was different.
You have kind of a combination of the cultures that we experience as African-American people. The biggest challenge was learning business. Most African Americans, whatever talent or skill they had, we still knew nothing about commerce. We didn't get any education, so whatever we learned was stolen knowledge. For many years it was against the law for us to read or write, to vote, to own property, to get paid for the work we did. It hasn't really been that long that African Americans couldn't get paid for recordings. So the greatest challenge for me both as a woman, as an African American and as an artist was to learn the partnership of business.
That's a difficult thing for a lot of people to learn.
It's very difficult for anyone. Especially if you have a desire or a hobby or something that you like to do, you fall in love with that, and you spend all your time and focus with that, but in real life you've got to make a living. That's the first thing, and there is a way to go about that. It is very difficult, but I think it's three or four or five times more difficult for an African American because we were denied the privilege or the freedom. It was against the law. We don't know the basics of making a living right away, and we learn by hard knocks.
Unfortunately, many artists don't realize the business part of it until it's too late.
Absolutely. We've come such a long way. If we know that we need to do that and focus on that, then, as the Bible says, your latter days will be better than your former days. If you pass that on to everybody, the whole world and the whole culture is better for it.
I take it you go to church now?
Oh, yeah! I'm still Catholic, and the reason I'm Catholic is because the Catholic Church is the first Christian church that Jesus started. I'm not a preacher or an evangelist. I'm still an artist, and I'm not trying to push you any way.
Sometimes it's a good conversation to have with someone who will have it back with you. In the meantime, have you had your ultimate stage fantasy yet? If so, what was it, and if not what would have to happen?
No. I would like to be on the stage again as a top, top, top recording artist. I'm going to be with the top recording artists. It could be intimate or whatever, but to be able to have everything I need consistently, maybe for a whole year, good sound, good light, full house, media.
I think that is going to happen for you; the single is awesome. At the moment you're still doing theater and you're recording. Are you working on any new projects even though your album hasn't even come out yet? I was wondering if you had something else in mind.
Absolutely.
Books…that's something I haven't done yet. It kind of documents, culminates and categorizes all the different things that have happened to you for all of these decades. I'd like to document them and put them down for my family and for my human family. I'd like to leave some kind of record that I was here.
What would you like your legacy to be?
She did well, and she passed it on.
Is there anything else that you'd like to tell me that I haven't asked you?
Well, I mentioned Shirley Murdock. There are about three cuts on this album that she and her husband gave to me. Her husband is named Dale DeGroat, and I want to give him credit for what he gave to me. They wrote this single, which is so outstanding. I mean, how dare I, a Broadway star, do a duet with Shirley Murdock. Nobody would ever think of that combination, including me, but it happened. The other two songs that they wrote are called "I'm Still Here," which is a testimony about what happened to me and how I had to test my faith in a very simple way—in a Pentecostal way I'll put it. Another song is called "Praise Yah," the name of Jehovah. Also, there is a wonderful rendition of a song I've always wanted to do, "Precious Our Lord," written by one of our African-American golden artists by the name of Dunn Pearson. A couple of others that have been stand-out songs over time are included, and the title cut, "The Day I Turned to You," was written by a wonderful songwriter and producer, Mr. Herbert Middleton. All these people contributed the songs, and I wasn't able to pay for them. They donated these things to me, and now that they are actually going to be popular and make money I'll be able to pay them back. There is another wonderful and joyful dance, sacred song called "Champions." Then there was another one that I think is really inspirational in terms of brothers and sisters called "Rise My Sister."
Gospel music is becoming popular now. It's actually trending.
Yeah. I agree.
Where will it be available aside from the digital platforms? I know it's available for pre-sale on Amazon, and I know it's going to be released December 13.
Right. But it's going to be available in Walmart, Kmart and Barnes & Noble.
That's huge.
That's major. So I'm going from minor to major. Should I say I'm going back to major, to put it musically? It's also on downloads and uploads and whatever other kind of loads there could be. Then there is one more song that is very, very important. They call it "The Negro National Anthem." I know we don't call ourselves "negro" any more, but at the time that it was done, which is over 100 years ago, we were the only people publicly in the world that did not have a song or a national anthem that identified us because we came here as slaves.
I didn't know that.
Well, that's our history, so it is important that you know it, but many of us don't know it. That's why it's important. Dr. Dorothy Height, she's very important, being a woman and making these things known to our population, first of all. Because we were denied education, a lot of us don't know our own history. The song is called "Lift Up Your Voice and Sing," and because of its importance, Dr. Height was able to help me with the National Black Caucus to get it into the Congressional records. Now it is the official, as we call it, "Black National Anthem." It's not an anthem; it's a sacred song.