Lisa Stansfield's music has always been able to elicit emotion, be it a soaring anthem like 'Never Gonna Fall" or a sublime ballad like "Hole In My Heart" (off of her new album "Deeper", available now), one thing Stansfield's ruthlessly raw vocals are able to tap into wherever we are emotionally. I caught up with her as she was in the midst of promotion for her absolutely divine new album "Deeper". We talked about everything from both the new and legendary remixes of her music, her memories of working with the dynamic and missed George Michael, and why she thinks the LGBT community keeps showing up for her.

Lisa, I know that I am speaking for so many people in the LGBT community when I tell you that many of our nights on a nightclub dance floor have been spent with your music as our soundtrack!
Ohh! Maybe some night you guys can spend some time on the dance floor with me! (laughs). Wouldn't that be something!?

That it would! Well,with your new single "Never Ever" off of the album of the same name, " Deeper". I can definitely see the possibility of that happening!
Thank you so much! I am getting so excited about all of it. I am not getting much sleep because I am so excited about the album!
Your voice continues to be so rich and lush on this album. How do you keep your sound so sharp after years in the business and on stage?
God knows! I think that if you dwell on things in life, that can be the kiss of death. I don't think about some of the things I am doing, I just do them! When I write, I don't think about who is going to judge me. I think when you write, you should just write. You should never think about what other people are going to think about it; you should worry about what you think. Those people's opinion's don't matter as long as you have a good opinion on what you have done. I don't think you should ever write or do anything at all for anyone else first, it should always be for yourself.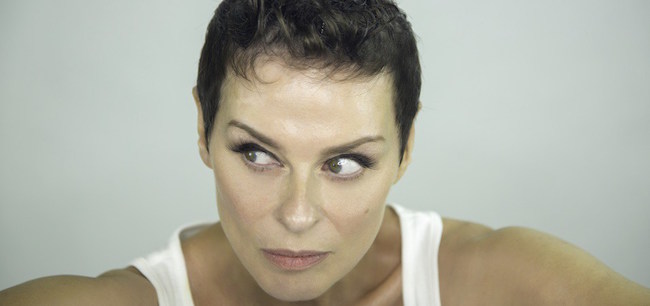 "Just Can't Help Myself" is one of the most heart wrenching songs on "Deeper" it's haunting and dark, some of kind of music we love the most from you.
Oh yes. It is an interesting one. I originally wrote that one about smoking, but it is a love song. There are a lot of songs on this album that can be much more than love songs. There are some that could be about addiction; love addiction, drug addiction, any kind of addiction. There is a lot of that sort of energy on this record for sure.

Does it ever get difficult to be so exposed and personal on the music you create and record?
Some of it is personal and some of it comes from when I was very young. When I would go out as teenager on a Friday and a Saturday night, you would spend all week thinking about going out; what was I going to wear, what makeup would I wear, am I going to get a new outfit, what music I could listen to, all of those questions. Before you go out, you listen to your playlist and that makes you the warrior that you are when you go to all of those clubs. You are a warrior when you go to the clubs aren't you? You are going out and you want all of your dreams to come true. That to me is what this record is all about, it's the kind of record you can play before going out and all of your hopes and dreams are right in there. In those days, anything was possible; and it still is. You have to remember- at a certain age, you don't write yourself off.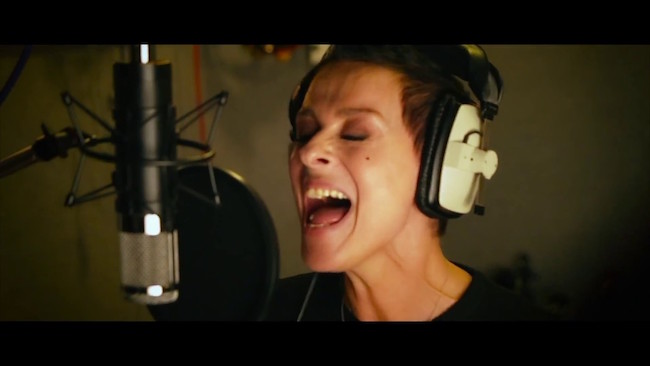 Speaking of the clubs, DJ and remixer Mike Cruz has already done some outstanding remixes for your single "Never" and they are getting play all over the clubs. Do you think it's still necessary for remixes to be done of your songs?
It's brilliant and I am so excited for those! Its great that everyone is picking up on them. I think "Never" in the United States is really going to have it's biggest impact. I do think the mixes are necessary, there are so many different genres that you music can cover in very subtle ways. It is great to get the remixes. Also, when people remix your music, they are listening to your music in a totally different light, not necessarily in the way you have listened to it. It's quite refreshing actually.

We would be remiss if we did not speak about your remixes of "I'm Leaving" that Hex Hector brilliantly did that were featured on your album, "The #1 Remixes". That song and those mixes helped shape such a definitive time on the dance floor for so many.
Yes! They were gorgeous and I absolutely love that song. I remember when we wrote that song and we wrote it with Cory Rooney and Cory said "we are gonna get a Grammy for this" and I'll never forgive him because we didn't (laughs). I just kept thinking what a beautiful song it was, I absolutely love it.
The gay community is always going to absolutely love you and always come out for Lisa Stansfield. What do you think keeps the fans so loyal to you?
I don't know, I really I think it has to be because of my personality and the way I write, everything about me really, I try to tell the truth. I don't really mince my words either. I just say it as it is basically. You really love me or you really hate me, and I think that's the best way to be. I definitely don't want everyone to say "oh she is so nice"! (laughs).
One of the most landmark moments in your career is when you performed with George Michael on the Queen classic "These Are The Days Of Our Lives" at the Freddie Mercury Tribute Concert in 1992 . What are some of your favorite memories of working with him.
You know it's quite funny, because since his death I have found out that when he did Rock In Rio is when he found out that his boyfriend was ill. I think that was before the Freddie Mercury concert also. I met George in Rio and then I met him again at the Freddie Mercury tribute when we did the song together. I had not realized that all of that had happened to him and it was such a sad thing that he had go through all of that alone. I felt so sorry for him. He was an absolutely lovely guy and a wonderful man.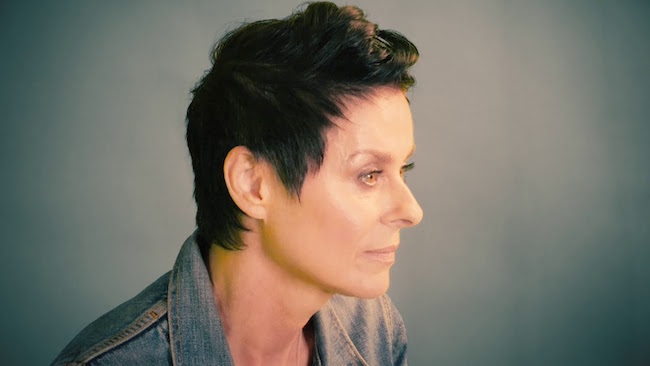 There were so many artists that you have influenced both from here and across the pond. Both Adele and Paloma Faith are amazing artists and your influence can be heard so strongly.
You know, it's so funny you say that. I recently went to an awards event last year and Palmoa Faith was there. My sister absolutely loves Paloma Faith. She asked if I would introduce them and I did. We had our picture taken and I asked her for her autograph, and she was shocked that I was asking her for an autograph. In the autograph, she wrote "Suzanne- your sister taught me how to sing". I thought that was so absolutely lovely. She is a beautiful woman, she really is. I suppose she is a little like me, as she does not sound anything like she sings either; like a completely different person! (laughs).
From acting to varying different types of music, you have done so much in your career. What keeps you going?
I just look; All the time. I am an observer. I can find something in everything. I can find a story in a cup of tea, You just have to push yourself and push your imagination. Imagination is the most beautiful thing and I think we all should be very childlike if we can. We should never forget what it is like to be a child. Even when you have the weight of the world on your shoulders, be a fucking child for five minutes and just forget about it! All that shit will be there; have a break for five minutes and wave your arms and legs for five minutes! (laughs).
"Deeper" is available on iTunes