Broadway Sings for Pride celebrates their fifth year at New York City LGBT Pride with "Roar," a concert benefiting the Tyler Clementi Foundation.  Taking place Friday, June 1, the one-night  spectacular will feature songs that embody gay perseverance, marked by two special musical reunions from the companies of RENT and A Chorus Line and an array of musical performers including a special performance by RuPaul's Drag Race season ten contestant Yuhua Hamasaki.
We're excited to welcome you back home to NYC!
This will the third time I'm back and each time I am back in NYC I have to make the most of it. It is so little time, but so much to do!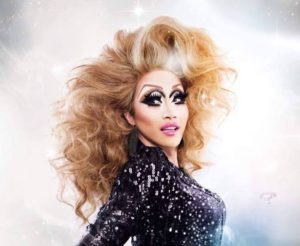 How was your experience competing on the show?
The experience was amazing! I got to meet so many fantastic people including everyone in the cast and crew. I walked away with an experience that not many people can say they lived, and now because of RuPaul's Drag Race, so many new opportunities have opened up for me. I am very, very grateful for it all.
What surprised you the most about the show?
It was a lot of hard work! It took sweat, blood, and lots of tears. I guess its like that with like any job or dream you want to achieve; you have got to work for it. Nothing is ever handed to you.
Who was scarier: RuPaul or Michelle?
Neither! They're both lovely!
If you could do one thing over again, what would it be?
Not a thing, because I was myself the entire time. Every decision I made, whether it was good or bad, was done because I decided on it. The most important thing is to learn from it all.
Did your time on the show make you a better drag queen?
Of course! Competing on RuPaul's Drag Race pushes a queen to think on a different level because you are watched by the entire world and every move you make counts!
What surprises do you have in store for your performance at Roar?
Plenty! I will have that crowd cheering and laughing with my high energy performance and all the money being thrown around! I may perform my hit song.  If you miss me here, you'll have to wait a whole month until I'm back in New York again!
Are you and your ankh coming back for NYC Pride?
Of course we are! I'll be back in the hood on June 24th to make sure all the queens are wearing the gorgeous Pride gear from my store!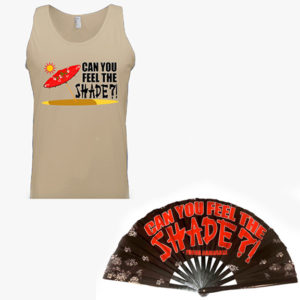 For more information on Yuhua, visit her website.