Lady Camden Airs Out Her "Dirtiest Secrets"
The Drag Race alum Dives Deep into Kink and Fetish in Provocative New Visual
Lady Camden, whose fearless artistry and boundary-pushing creativity led to her being a runner-up on season 14 of RuPaul's Drag Race, is once again leaving fans gagging with the provocative music video for her new single "Dirtiest Secrets." Directed by filmmaker Luke Willis, the visually striking avant-garde piece depicts Lady C in a wide array of fetish-inspired fashion, from latex to leather, corsets to collars, and everything in between. Each outfit is meticulously crafted, reflecting the aesthetics of the kink and fetish subcultures while highlighting Lady Camden's impeccable style and sound.
From the outset, it's important to note that Lady Camden's "Dirtiest Secrets" visual is not merely about shock value; it's a bold and empowering exploration of kink and fetish as forms of self-expression and liberation. Her confident and unapologetic embrace of these worlds serves as a reminder that everyone's journey to self-acceptance is unique, and there is no one-size-fits-all approach.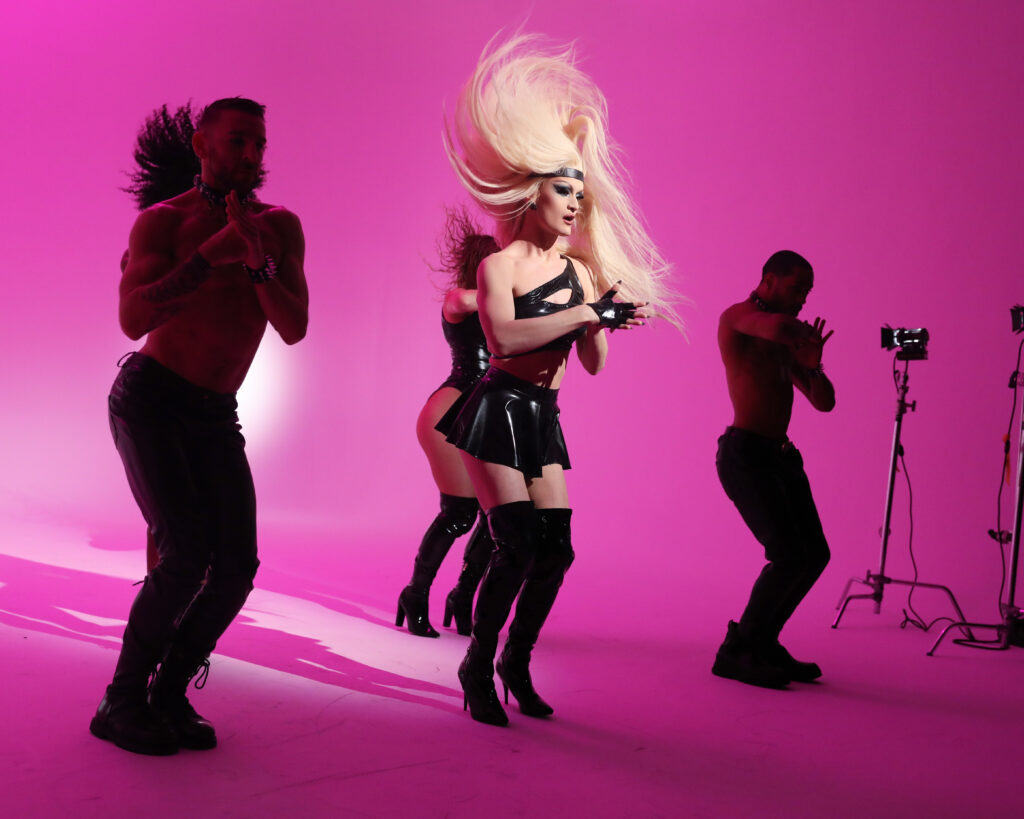 Also of note is the diverse cast featured in the video. Featured dancers are from various backgrounds, genders, and orientations. It works to further underscore the song and visual's message of acceptance and inclusivity.
Lady Camden's "Dirtiest Secrets" is available on Spotify. Follow Lady Camden on Instagram.