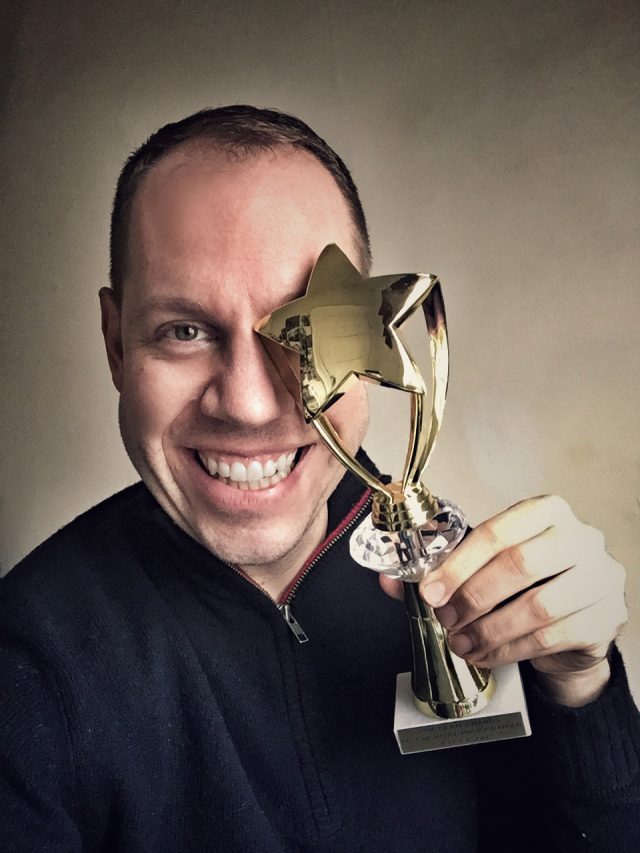 Queer New York nightlife's most prolific and trusted event photographer, "Get Out's" very own GLAM nominated Jeff Eason, has seen it all…and thanks to his quick draw with a camera, so have we!
Interview >>>
Hello, Jeff. How was your New Year's weekend?
I just got back from visiting family for Christmas. For New Year's Eve, I worked for Voss Events at Hudson Yards. It was a fabulous night starting with dinner and a jazz band and moving on to a holiday-themed variety show starring the legendary Shequida. Then there were drinks and dancing, leading up to the countdown to midnight, ending with a show and DJ set by RuPaul's Drag Race winner Aquaria. So needless to say, it was a fun night.
That does sound fun! Where are you from originally…and was photography always a part of your life?
I'm from Detroit, Michigan. I've always loved photography since I was young. I took my father's camera to school when I was in third grade and photographed my friends on the playground. That's when I realized how cool it was to capture a moment on film and have a visual memory to share with others.
Can you describe what was going on in New York nightlife when you started shooting it?
There were definitely less venues then, so the events felt bigger. There were fewer performers, so every one of them felt like a celebrity. There were so many crazy, fun parties and bars that are no longer around, that were happening every day of the week. Some of my favorite places to go were Boys Room, the Slide, the Park, B Bar, Hiro, the Hose, Crobar. It's been nice to see the community grow and become more mainstream over time. Now, there are so many more venues for people to enjoy and new performers are popping up constantly.
How fun is it to work with Get Out Magazine editor Mike Todd and company and to see your shots printed on their pages?
Mike and the magazine are great. It has been an honor to work with him over the years. It's nice to see how the magazine has changed and evolved as different contributors have left their marks. One thing I'm really excited about is that you have come aboard. You've been a fountain of knowledge with your listings on Thotyssey.com.
Thank you. I love being there! One annual highlight for you and Get Out is the GLAM Awards cover photo shoot, which usually features a group shot of the prior year's winners in all their finery.
Yes, the GLAM Awards are definitely a highlight for the nightlife calendar. It's always nice to see people get recognized for their talents and contributions. The awards are so great to photograph because everyone is looking their best and the performances are always top notch. I have been lucky to win the award for Best Nightlife Photographer.
See you there again soon! So, any closing words for the kids?
I guess I would just ask that everyone go out and support your local nightlife. There are so many great venues and there's such wonderful talent to experience.
Thank you, Jeff!
Read full interview on Thotyssey.com | Follow @jwilson77