ON POINT WITH: Jackie Huba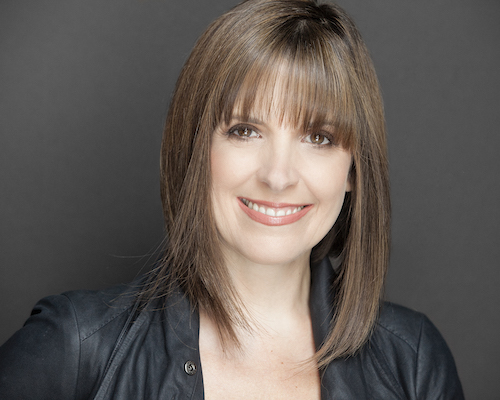 The founder of Drag Out the Vote and Fiercely You Entertainment is co-producing the GLAMs this year…TEDx Talker and marketing guru Jackie Huba!
Interview >>>
Jackie, hello! You often speak about how you're inspired to be powerful and self-confident by drag queens. Can you tell us a bit about this inspiration and how you've come to know so many amazing queens over the years?
I had long known about drag and RuPaul, but when Season 4 of RuPaul's Drag Race aired in 2012, it really fueled my drag obsession. I started going to all of the local drag shows in Austin (where I lived) and San Antonio, meeting the local queens and the Drag Racers who came to perform. I even started doing drag as the fabulous Lady Trinity. I decided to write a book about how people, especially women, could build a confident and fierce persona for use in everyday life, based on the psychology of how drag queens do it. The book is called Fiercely You: Be Fabulous and Confident By Thinking Like a Drag Queen and came out in 2016.
You're president of Fiercely You Entertainment, which sees you managing entertainers, including big name drag queens.
I'm so honored to be working with some of New York's finest–Brita Filter, Lagoona Bloo, Novaczar–as well as Cynthia Lee Fontaine, and queens from the new Queen Of The Universe television show, including breakout American Idol star Ada Vox.
Another organization you manage is Drag Out The Vote, which promotes voter registration and awareness of voters' rights across the country, using drag queens as messengers and educators.
Most of my life, I have never been politically active, aside from voting every four years. But after the 2016 election, when I realized that 100 million people didn't vote and one out of five LGBTQ+ people were not registered to vote, I knew I had to get active and try to do something big to change this. In 2020, even with the pandemic happening, we recruited 303 drag artist ambassadors in 43 states, contacted over half a million voters through our digital drag text banks, and created over one billion online impressions about voting with our digital events and activations.
You're joining forces with Cherry Jubilee to produce the 23rd annual GLAM Awards (January 30st at Sony Hall, hosted by Bob the Drag Queen), which honors the best of New York City nightlife every year. I understand that there will now be two very important, brand new GLAM categories that will honor humanitarian excellence in nightlife. What can you tell us about these new awards?
We are so excited to introduce these two new awards this year! The Advocacy Event of the Year Award recognizes an in-person or virtual event that supported a social, political or economic cause central to the community, and the Marsha P. Johnson Award recognizes a member of the entertainment community who has used their platform and marshalled resources over the past year to advocate for social, political or economic causes. Both of these awards are made possible by our title sponsor, Impulse Group NYC, and we thank them so much for their support.
Looking forward to seeing who wins these groundbreaking honors and to seeing you at the end of the month, Jackie!
Read full interview on Thotyssey.com | Follow @jackiehuba