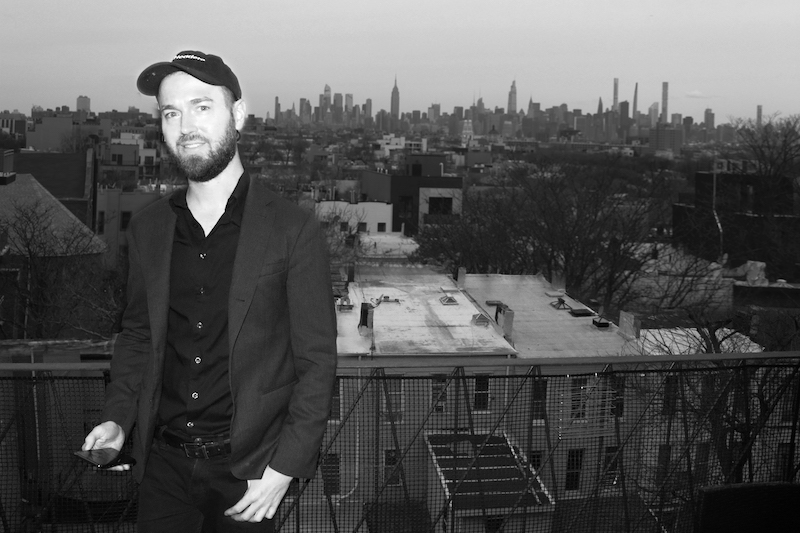 Headero is a sizzling hot app founded by Stephen Quaderer, who told us just what makes it so explosively good.
Stephen, tell me a bit about yourself.
My pronouns are he/him, I identify as Gay and Pan, and I've lived in NYC for over 16 years. I've been in the tech space for about 10 years. I'm sex positive (a thot, if you will). And I'm the founder of Headero!
So, Headero, the hookup app for oral pleasure. Why oral?
Oral is incredibly hot! Erotic, intimate, versatile. All the things. And I felt like we could make a place that served people who were down with oral and were otherwise using 10 different apps to find it.
How is Headero different from other hookup apps?
Well, first off, if you're into oral, Headero lets you connect in a whole new set of ways. You can set your preferences to "eager to please" or "eager to be pleased"–or both! And you can also connect on a range of oral styles–sensual to rough, rimming to face-sitting.
Also, the fact that we're centered on desire (for oral pleasure) rather than a specific identity allowed us to create a space for everyone- people of all identities: body types, gender identities, sexualities.  
So, Headero has people of all sexualities? How does that work?
Yes! Headero is for everyone, including people of all sexualities. When you sign up, you select your gender identity–then while you're using the app, you can select whatever gender identities you're "down with". And you can update who you're down with at any time while using the app. So whether you're down with men or women or non-binary people (or all of the above), Headero is a space for you.
Ok, so on the topic of sexuality, we HAVE to talk about the name Headero.  
Haha, yes, yes. Like much of Headero, our name is a bit "tongue in cheek". It's building on the terms "head" and "erotic" because, well, you know…But also, we liked that it implicitly poked some fun at some of the sexuality labels that society centers on. So we kind of chuckle at the fact that our app rhymes with "hetero". Though of course, Headero is very much an LGBTQ-friendly (and founded and run) space.
So, is Headero only for oral?
No, we're not exclusively for oral. While oral is erotic, intimate and hot, we don't limit people to connect only for oral. In fact, we let you connect with people on the basis of multiple kinks and relationship dynamics. But I think it's safe to say that if you meet someone on Headero, they will be down with giving or receiving oral (or both!).
Cool, thanks for chatting. Anything else to share?
Thank you! I appreciate the chance to chat with you and the Get Out readership.
Happy Pride!