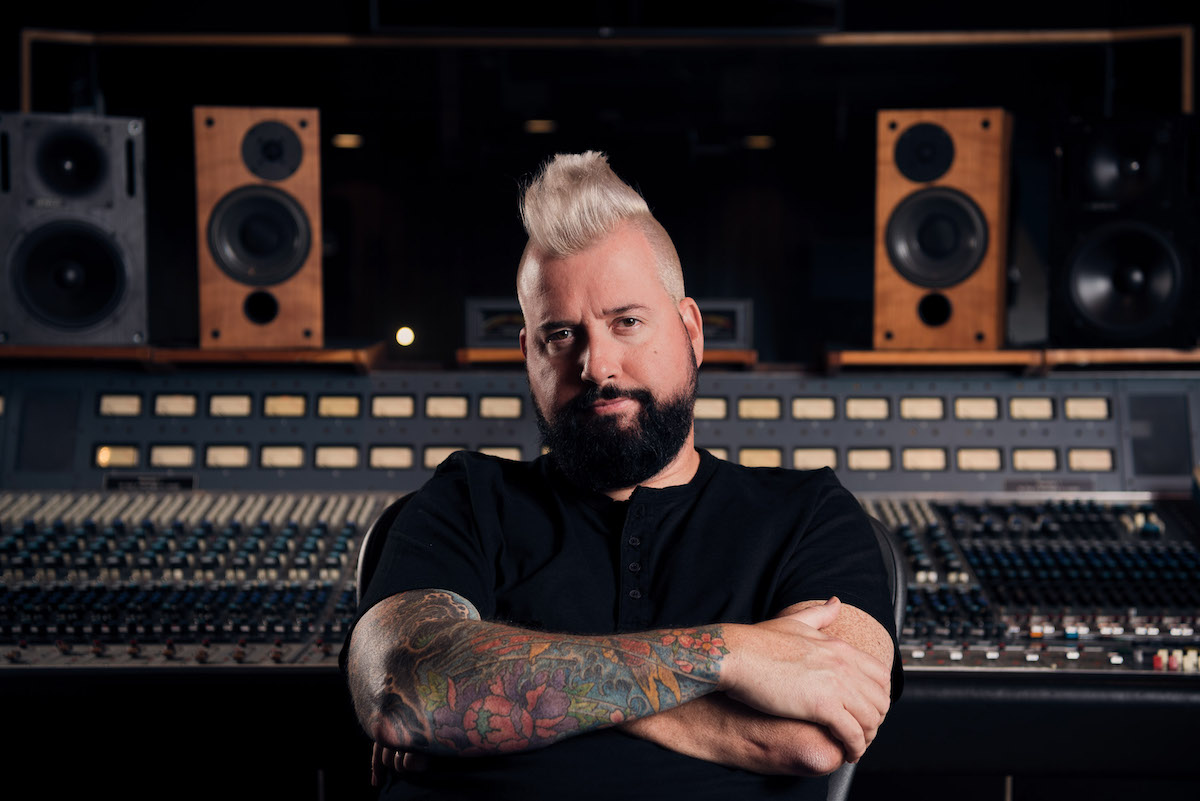 Dave Aude, perhaps the most sought after DJ and producer on the planet, announces his new release, a remix of Brooks & Dunn's legendary "Neon Moon" with country star Cody Belew. The song is set to launch on June 17, having originally debuted in 1992, hitting #1 on the country charts. 
Dave just performed at several Pride after parties, including Pride in the Shore in Pittsburgh, INVY in Indianapolis, Fayetteville at George's, and Roscoes in Chicago, and at Nashville Pride Official, he was on the main stage. 
The multi Grammy award recipient has worked with artists including Madonna, Lady Gaga, Katy Perry, Toni Braxton, Donna Summer, Beyoncé, U2, Ariana Grande, Bastille, Rihanna, Jennifer Lopez, Selena Gomez, PussyCat Dolls, Korn,  LeAnn Rimes, the Killers, and an endless amount of others. He's had 135 #1 Billboard Dance tracks and still counting. I was fortunate enough to have a conversation with Dave regarding his up and coming release, Pride parties and his career.
INTERVIEW
It's great to speak with you again. I know you've been up to a lot of things since we last spoke. What inspired your long and fabulous career to begin with?
I think when I started out, my goal was to make big records. All of that has drastically changed. I still want to make big records, but the important thing is that I just make stuff that I enjoy. I enjoy what I do. And I continue doing that and people continue calling me to ask me to work on stuff and I am able to support my family. Those are the two things that drive me every day.
Tell me about the new country song that you're releasing.
The last time I talked to you, I don't think I lived in Nashville. Four years ago, my publisher suggested that I come to Nashville and try writing music out here. I told that to my wife, and by the time I got home from the meeting, she had already pulled up houses. You get way more bang for a buck here than in L.A., and I didn't want my kids to grow up in L.A. It's really worked out great. What I am leading up to, Eileen, is when I moved to Nashville four years ago, I couldn't have told you a Reba McEntire song. I've moved here and have really been able to learn music and find out about a new type of music that I wasn't involved in at all. So, I'm now involved in this city and this new thing that is huge here. It's part of their culture. Moving here, I did not know one Reba McEntire song, but now I've worked on three. Also, moving here, I worked on a song that is really huge by Brooks & Dunn, who were one of the biggest duos of all time here. Their biggest hit is called "Neon Moon" and everybody here knows this song. If you went line dancing in the '80s or the '90s, you knew this song. I heard this song for the first time, really listening to it, when I heard my friend Cody Belew sing it at a little gay dive bar in East Nashville called Lipstick Lounge, and it just struck a chord with me. I knew that I had to redo this song, and that's what I did. It's an amazing song and I knew that it would translate into this dance version that I did. I was also really inspired by Elton John and his song that he has out now, "Cold Heart." I thought if I could take "Neon Moon" and the Elton John vibe and put those two things together, it would be awesome. And that's exactly what I did. 
That's very cool. In addition to your new song, you have all of these Prides going on.
Yes, I do, and last time I talked to you, I also probably had all these Prides going on. I'm not playing as much as I did five or six years ago because I'm really focused on my craft, which is producing, but I still love DJing because I've been doing it for almost 25 years. Twenty five years ago, I didn't even know what Pride was. It wasn't a term that I knew or used or thought about. When I started doing records for people like Madonna and Selena Gomez and Katy Perry and Rihanna and Beyoncé and one million others, I very quickly learned that I had developed a gay following. The first time I ever realized that I had a gay following was when I was playing a straight club in St. Louis. The guys that ran that club told me they had a weird request. There was a club across the river in East Nashville that was a gay club and they wanted to know if I would come and play from three until six in the morning. Who goes out to six in the morning? That's crazy. So I found myself in the middle of a gay club for the first time ever. I think I was probably 30 years old. And there were turntables there and I put the records on and they loved what I played. It was great. I found out that I had a lot of gay fans. It really opened my eyes to a whole new demographic and a new group of people and new friends. A few years later, I ended up playing New York Pride with Cher and Deborah Cox at the Pier Dance. I don't know if that was the peak of my Pride, but that was a pretty damn cool moment in the midst of playing Prides. Since then, I've played all kinds of different Prides, whether in Milwaukee or Toronto Pride and Chicago, of course. I am in a place where I never dreamed that I would ever be DJing at Pride events or even have a fan base. I'm proud to be part of the gay community.