Wilmer Fernandez, better known as go-go boy Will, has been dancing for more than a decade in New York City bars, clubs and private parties. As one of the city's most approachable and personable dancers, he has been featured in Playgirl and Inches magazines as well as on the show "Real Sex" on HBO. Thismonth he makes his second appearance on the cover of Get Out! magazine.
You are still going strong as one of New York's favorite go-go boys. Do you, or do you plan to, do anything on the side?
I am interested in the real estate market. It's low right now, but I think it's the right time to buy and hold on to for three or four years. I also want to write a book, my autobiography, that includes all the good times I had while dancing. I want to accomplish this before I stop dancing.
What do you enjoy the most about dancing?
I just enjoy dancing. I have learned a lot from dancing and how to deal with many different types of personalities. I think this has helped me in my everyday life.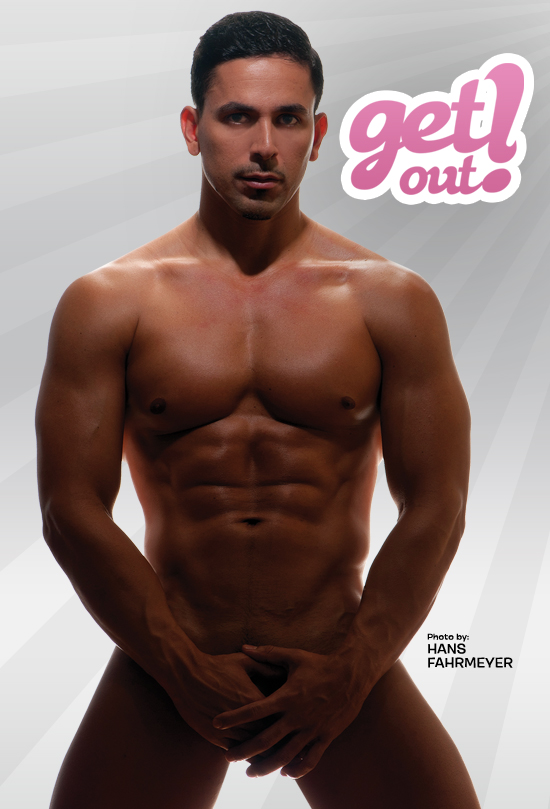 You don't mind having your picture taken for magazines and websites. Do you feel this has kept you in the go-go industry for this long?
I enjoy dancing and meeting many new people every day. I don't mind pictures taken for magazines. It is part of the promotion for bars and clubs that pay me to dance, and it helps promote myself. I feel the customers want to see a nice outgoing personality and a smile when they go out to spend their money.
Do you think the Internet has hurt the go-go industry?
It is easier for people to hop on the Internet rather than to go out to the clubs and bars, and with the economy down people have less money to spend.
Do you prefer dancing in small bars or big clubs? Which area of the city do you prefer the most?
I enjoy small bars better because they are more intimate and you really get to know people better and how sincere and real they are. The big clubs are a great environment too, and I enjoy them also. As for what area do I like best, I have to say I enjoy them all the same in Manhattan, Queens and New Jersey. Each area has its own unique feeling and style. I do work in most all areas.
To book Will for private parties or holiday events, email him at: [email protected].
See him perform at The Monster, Boots & Saddle, Rawhide, Evolve Bar, Urge, The Hangar, Stonewall, Le Boy Bar, Hombres Lounge, Friend's Tavern and Feathers in New Jersey.
Photos by: HANS FAHRMEYER