Fire Island Pines is Addicted to Summer!
By Matthew Blanco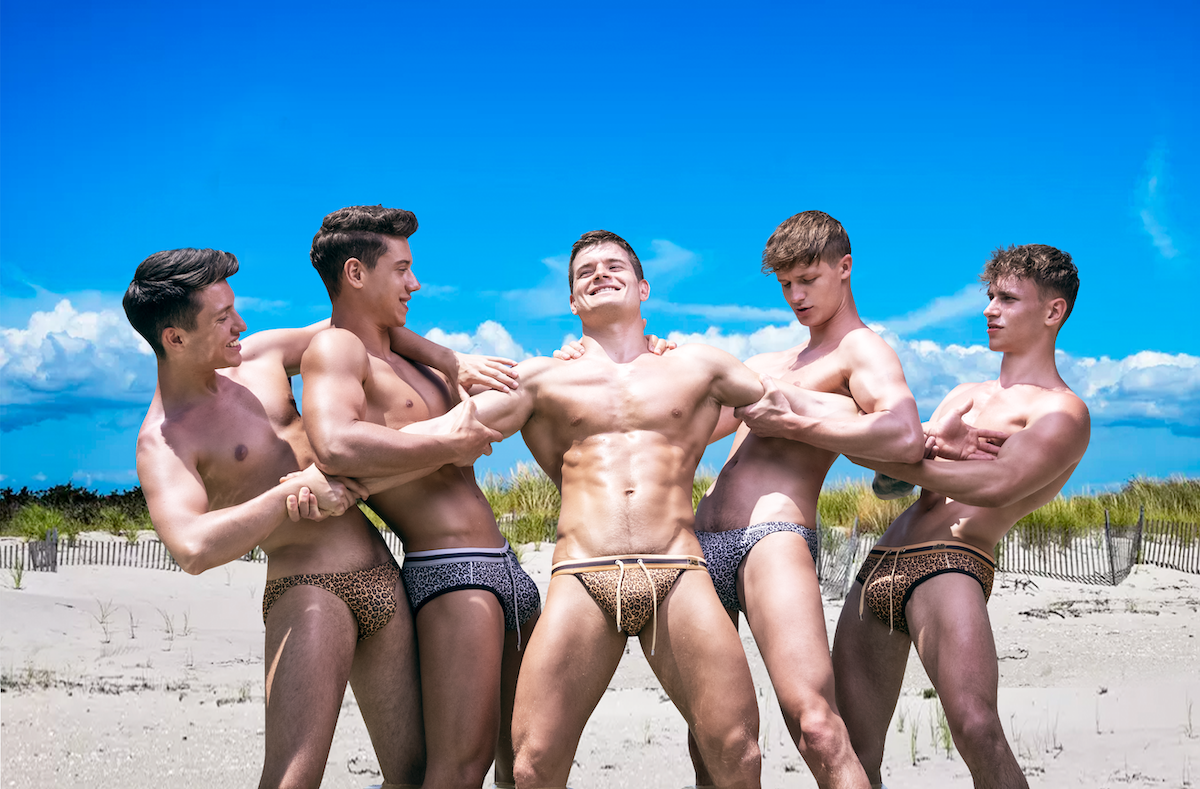 The Boys of Bel Ami Frolic in Gay Paradise
in Steamy Gear from Addicted USA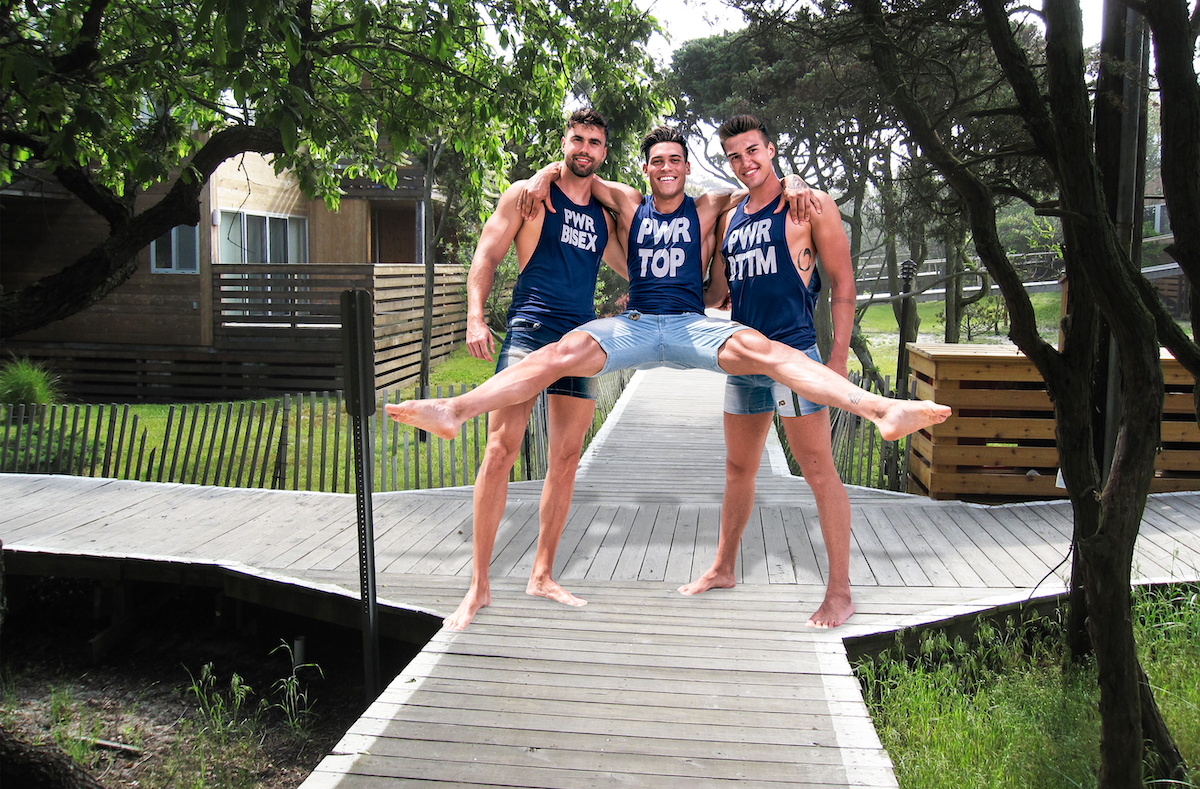 After two years of pandemic restrictions and delays, Fire Island Pines is back to a fully active summer. The Pines Gym has been upgraded with new equipment, the pool deck has been completely revitalized and the island's world-famous nightclub, the Pavilion, is pumping out the beats.
"We are having an amazing season in the Pines," confirms P.J. McAteer, Managing Partner of the Pines. He notes that crowds have been bigger than usual this summer due to the popularity of Hulu's Fire Island movie. He and his staff are working overtime to ensure that everyone gets the specialized attention they deserve on the island and that a fun, safe time is had by all.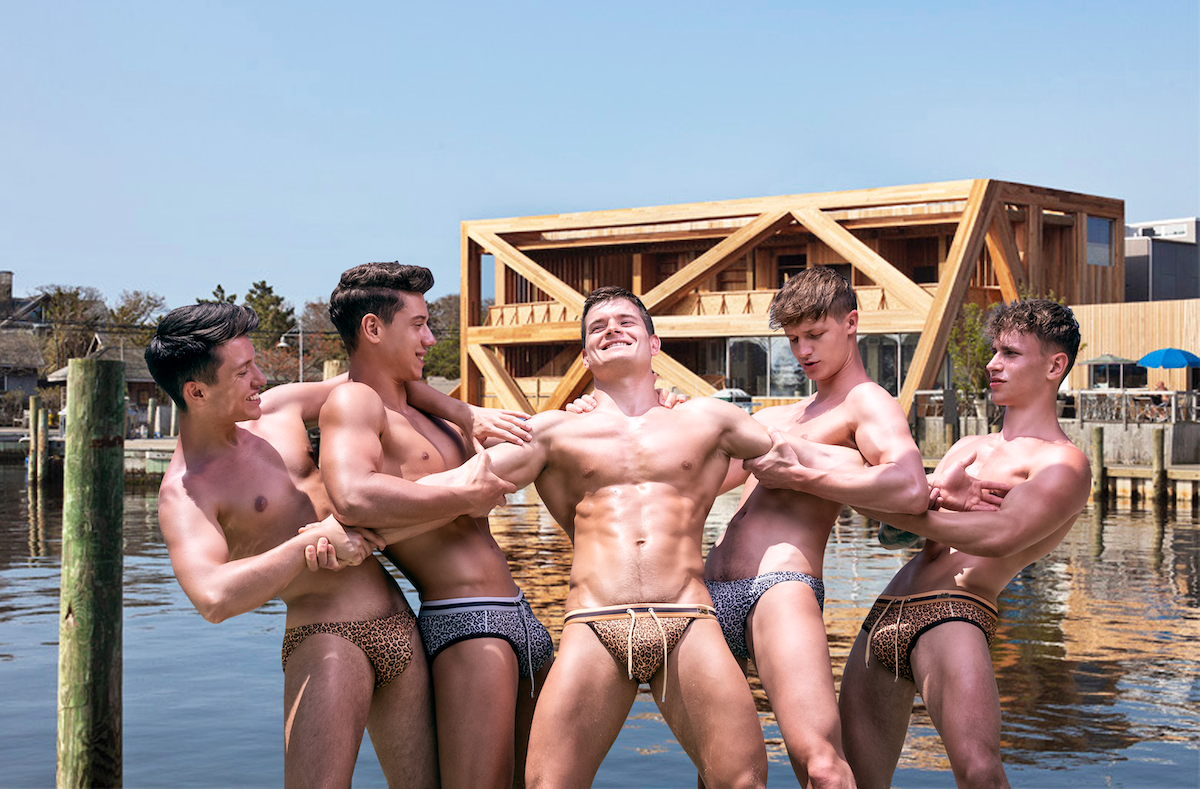 Fire Island Pines first became a destination for gay men in 1952, when it was illegal for two men to dance together in public and when many in the world viewed gay men as sexual deviants. With its lush foliage, white sandy beaches, beautiful modern architecture and miles of wood plank boardwalks, the island served as a refuge for young men to take each other's hands and help each other explore their natural inclinations. It also attracted celebrities from Liza Minnelli to Luciano Pavarotti. Calvin Klein, David Geffen, Perry Ellis and director Michael Bennett even purchased homes on the island.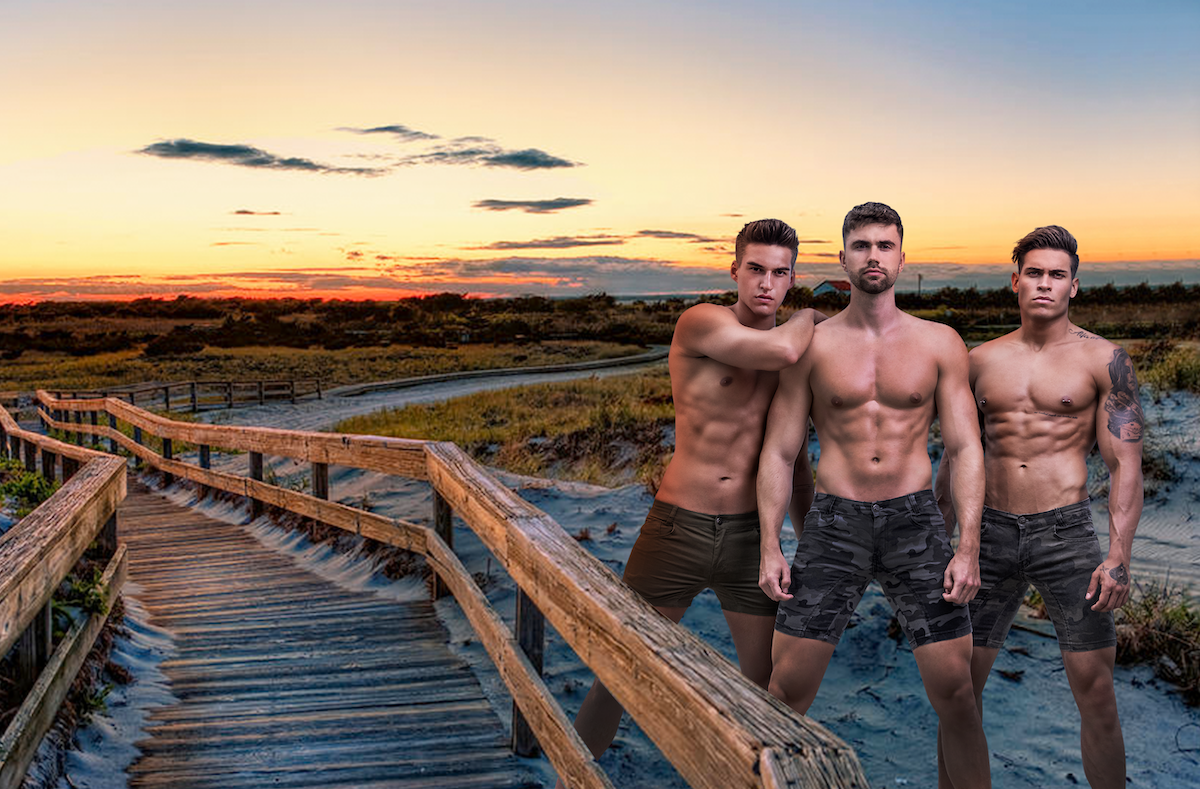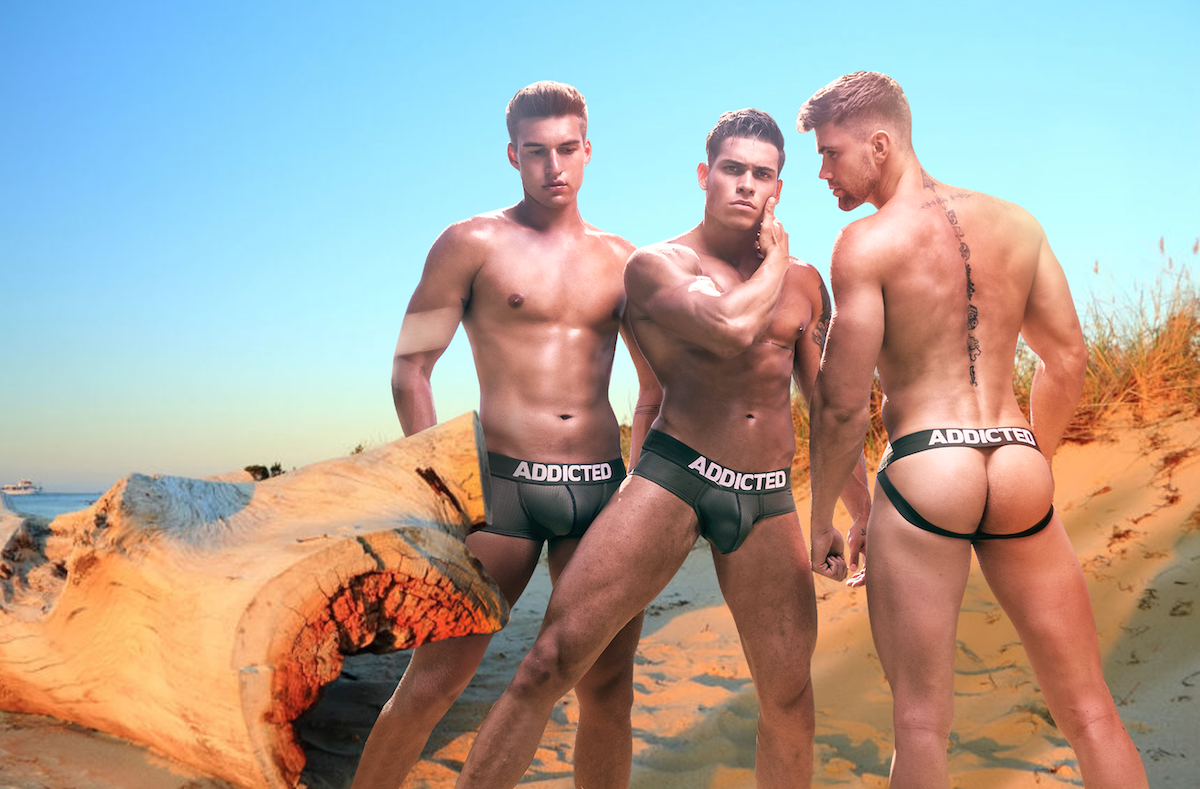 "The Pines is a unique, magical place like no other on the planet," says resort director Kenny Sullivan.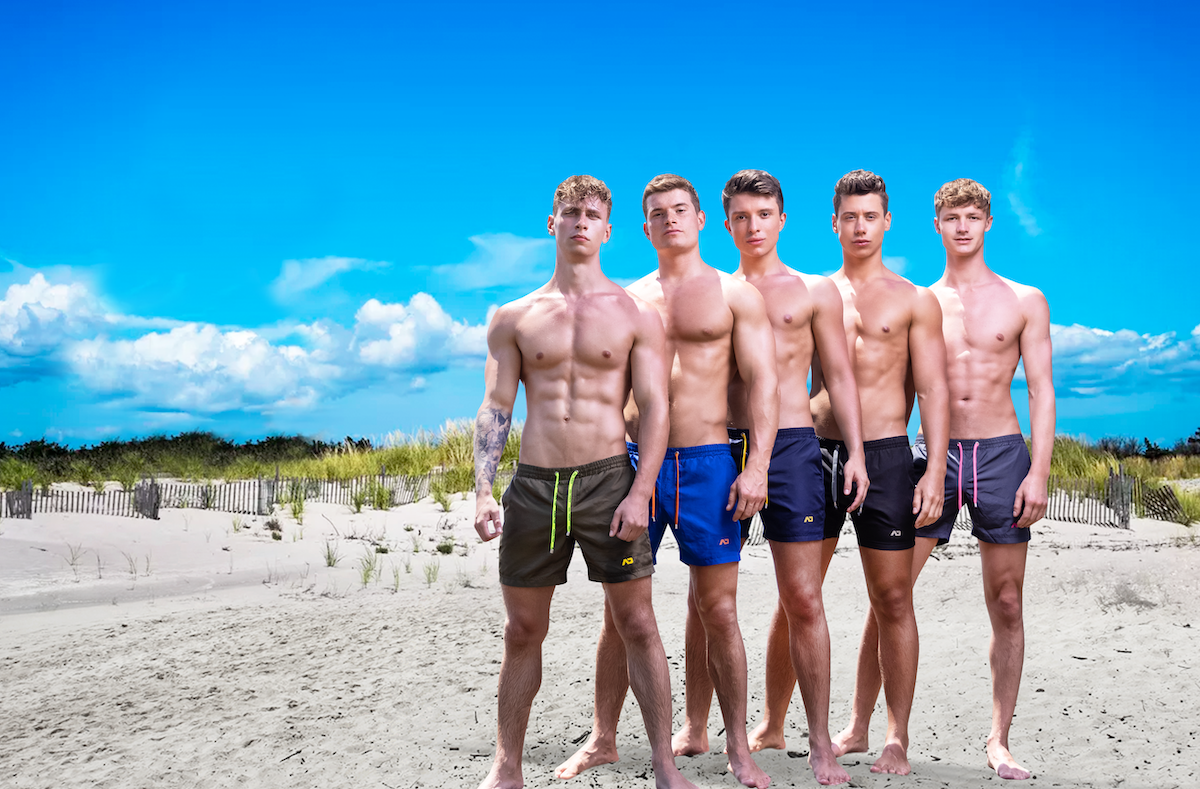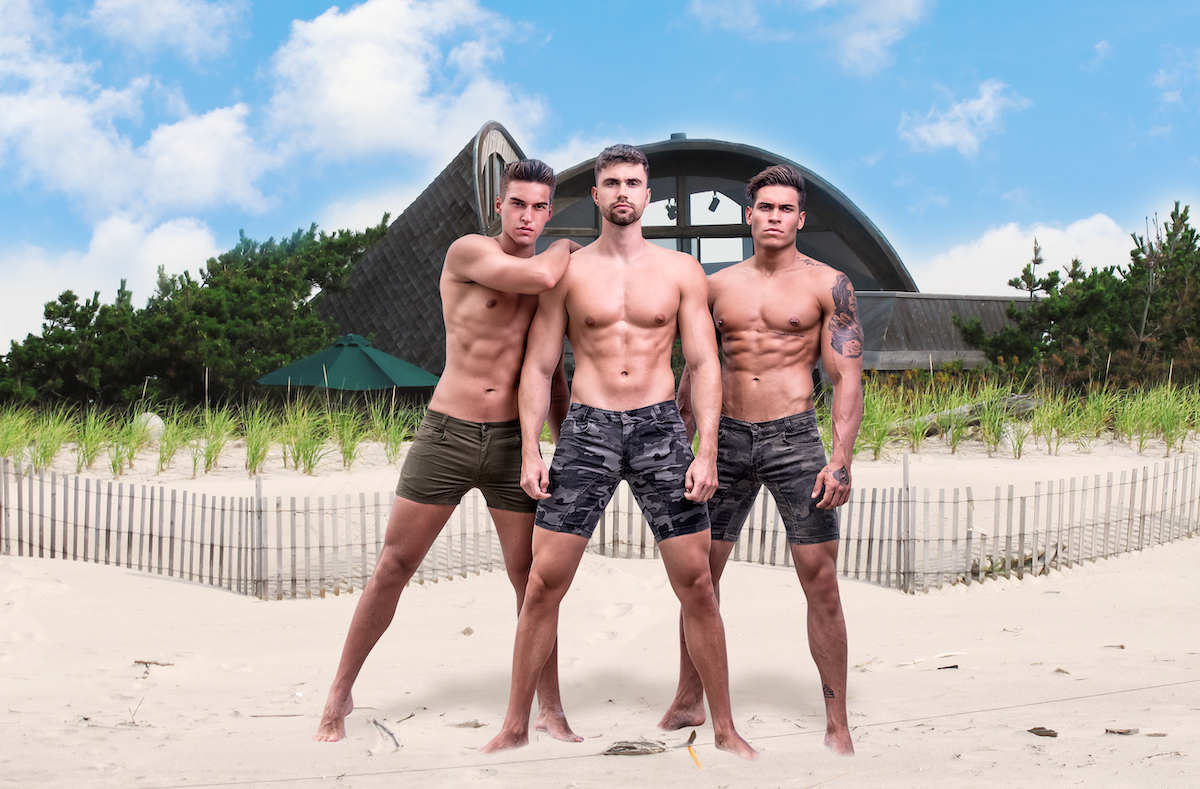 A trip from NYC is less than two hours on the Long Island Railroad. From the Sayville train stop, travelers board buses to the Fire Island Pines ferry. MacArthur airport is nearby, too–only 10 minutes away, so guests from around the world can enjoy The Pines' many attractions. 
The Pines hosts regular parties with world class DJs and top drag performers, and there are daily entertainment shows.   The week begins with Showtune Sundays starring Mike Borowski and Bubbles d'Boob. On Monday, the Pavilion hosts The Pixie Aventura Show. The fun continues Tuesday at The House Down with Bootsie LeFaris at the Pavilion. Lose Your Balls Bingo is held every Wednesday at the Blue Whale. On Thursday, the Blue Whale hosts its Busted party. And on Friday and Saturday, everyone is invited to the pool for Fun Tea.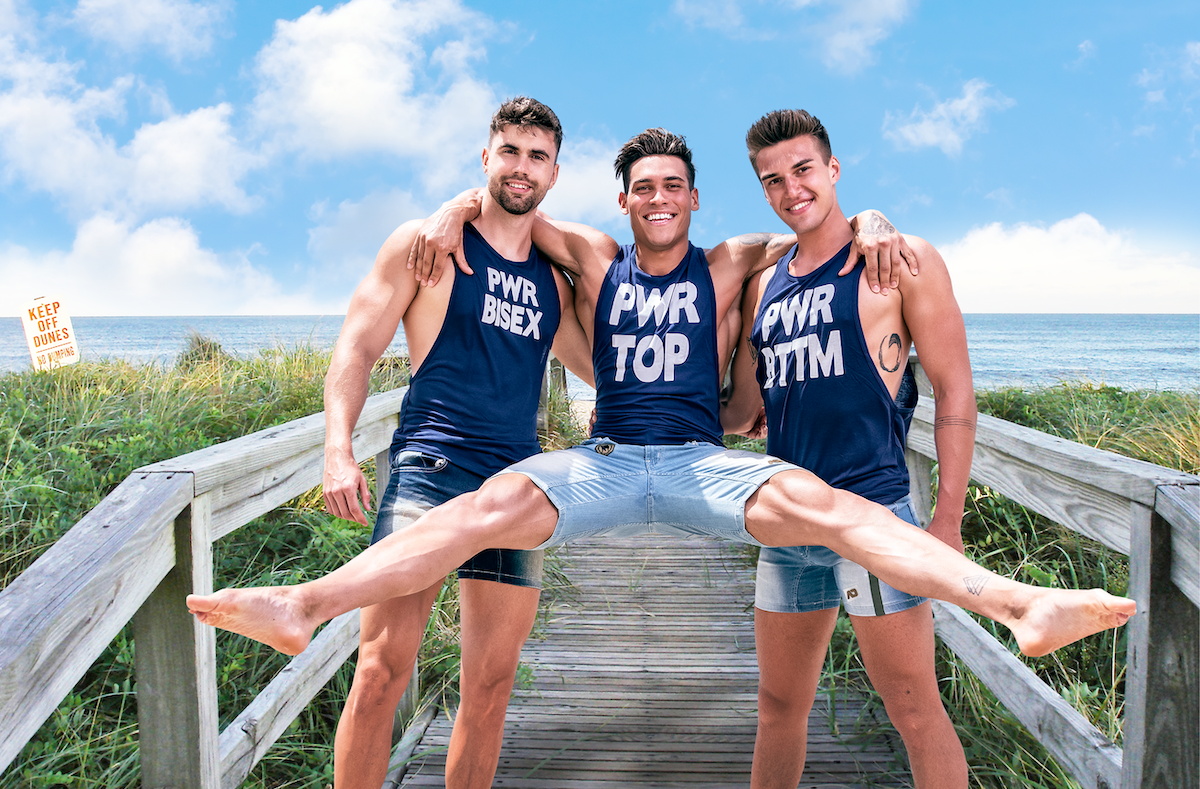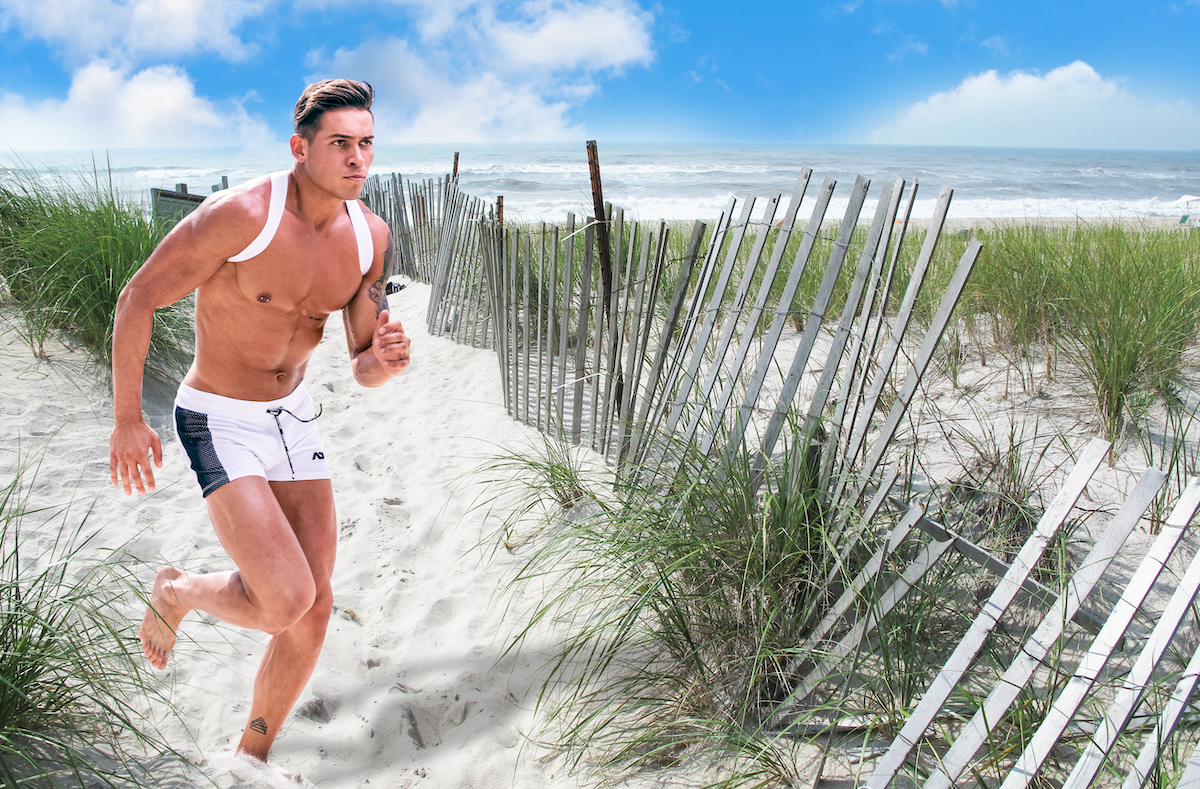 Those planning trips to Fire Island Pines should book accommodations well in advance. A limited number of rooms remain available at The Hotel, but likely, not for long.
FOR MORE INFORMATION, VISIT PINESFI.COM. ALL SUMMER GEAR FEATURED IN PHOTOS ARE AVAILABLE WITH FREE SHIPPING AT ADDICTEDUSA.COM.