Lynda Carter "Human and Divine"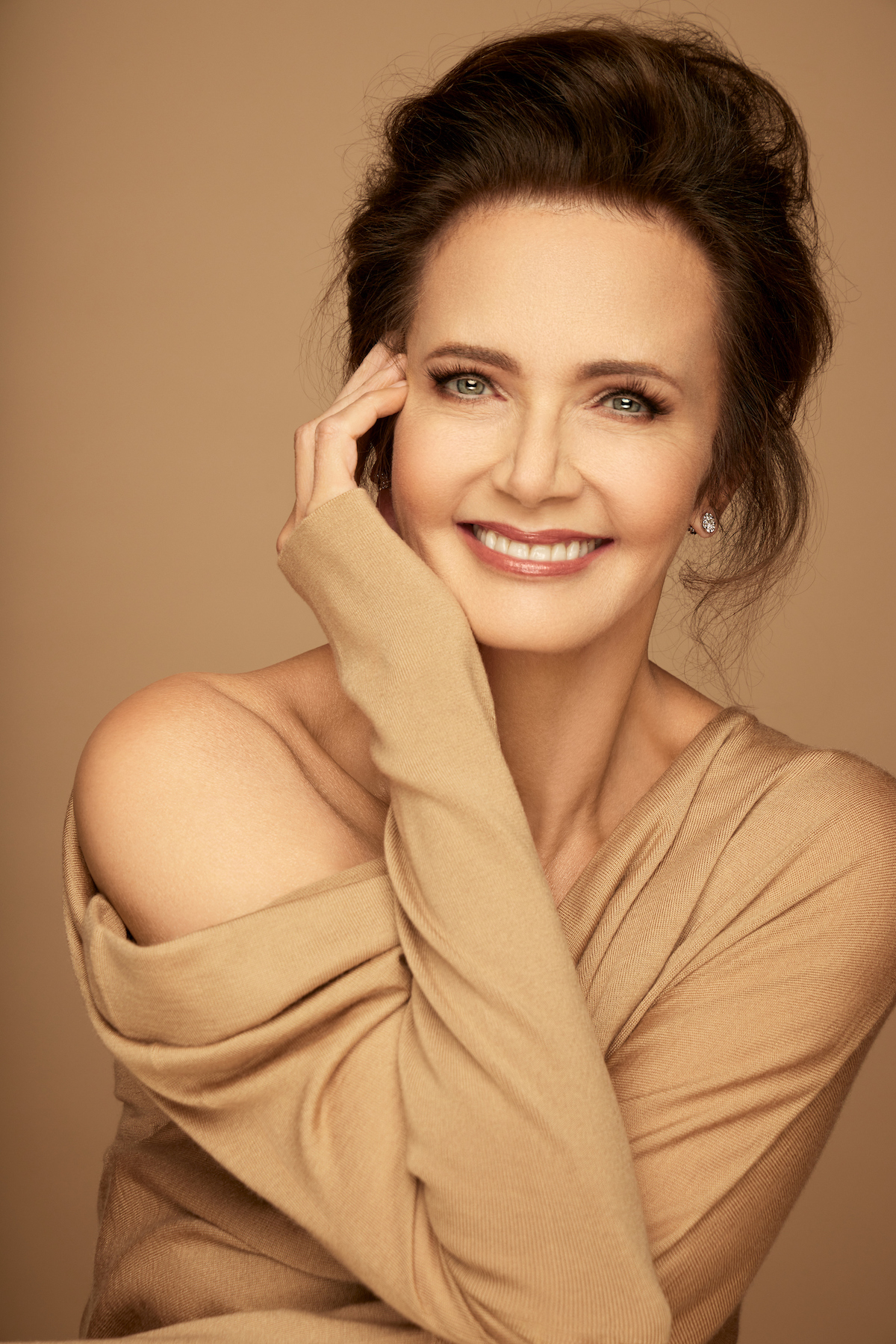 "Music is in our souls, in our hearts, in our minds and in our bodies. We mark events with certain kinds of music, we attribute love to certain kinds of music. Writing this song, I felt extremely vulnerable and inspired. That is where the human and the divine come together" …Lynda Carter
Lynda Carter, known the world over for her role as Wonder Woman, is a celebrated singer who has appeared on stage with greats such as Tom Jones, Ray Charles, Kenny Rogers, George Benson and Ben Vereen. She is proudly releasing the Dave Audé remix of her song "Human and Divine" this July 4. The song–which was originally released last year–was inspired by her husband (who passed in February '21) and contains epic themes of love, strength, and inspiration within her own life. 
Lynda has appeared on various television shows, including five specials for CBS, as well as on Broadway. She was the face of Maybelline and the singing character in a post apocalyptic video game. She says that singing is her roots, and while she continued to act in films and television, she also appeared in huge arenas including the Kennedy Center and Jazz at Lincoln Center.
"Human and Divine" provides us with touching images that help us to reflect our love for the ones we care about and respect. We never forget the words that touch our heart, and the song reminds us that even though a heart heals, it never forgets the ache. The song is filled with different dimensions, but no matter how dark it gets, we know that the sun is always going to rise.
Hello, Lynda. Your song is amazing on so many different levels. What motivated you to write it?
It was about my husband. I have a book that I carry with me so I can write down the various things that I'm thinking about. I started writing it while I was on a plane going to England with my husband to shoot the cameo in Wonder Woman 2. I was looking at my husband and I thought, "How do I describe this kind of love? How do I describe being together for–at the time–36 years? How do I describe this partnership, the love, the dedication, the support?" He didn't need to fly all the way over there with me, but he did. Then I was thinking about Steve and Diana from Wonder Woman. That is really how it kind of came along. Love is human and flawed. My husband overlooked my flaws, and in the divine, it's that deep breath of love that you hope to experience in your lifetime. Wherever that love is placed, it is always so unique and special and so indefinable.  
I feel that it is very empowering to women. Yes, it's a love song and it's beautiful, but I feel like it has a lot of deep meaning. Maybe you didn't mean it to be like that, but I think it does.
Part of it is the chord changes and stuff. Part of it was the deep undertone that goes into doing something like this, where you can't put your finger on what it is, but you feel it in your bones.
Musically, it is amazing and it's definitely different. I love that about it. I feel like there is not anything out there like it. Are you going to tour to support it or do an album?
Right now, with covid so high, I opted out of touring this year. I don't think I am. That is not to say that I would not sing this song or go out and perform. But I think right now, after the loss of my husband and with covid so high, the air is sort of out of the balloon as far as feeling like I want to go back on the road. But that is not saying never.
Do you think you're going to do an EP with other songs?
Yes, I think so. Maybe with Dave. He really did this. I was frankly cautious because it is a step out of my comfort zone. Having heard some of the things he does, I threw caution to the wind. It is fun, inspirational, relatable, danceable, it is about something. You want to say "human" and "divine" because you feel that you are all that. What he did with this song just pushes it into a whole different stratosphere.  
I have to ask you one Wonder Woman-related question: It seems like it's everyone's fantasy to be a superhero, and you actually lived it and that's great, but have you had your musical ultimate fantasy yet?
Yes. I did five specials for CBS. Those were prior to MTV, so I would say those are pretty much of a pinnacle, and also playing at Jazz at Lincoln Center and also playing the Kennedy Center. I don't know that I kind of lust after any big thing. I just have to wait and see what rolls around in my life. Because I'm not really after any more fortune and fame. I am looking to find a purpose in my life that gives my children room to be who they are. Room for them to explore their own young lives. Covid changed everything. I really think people need that self-exploration. To find out what changed and who you are again.