Actors Sal Anzalone and Zach Stoppert Stand Out in Seductive Alan Baxter Film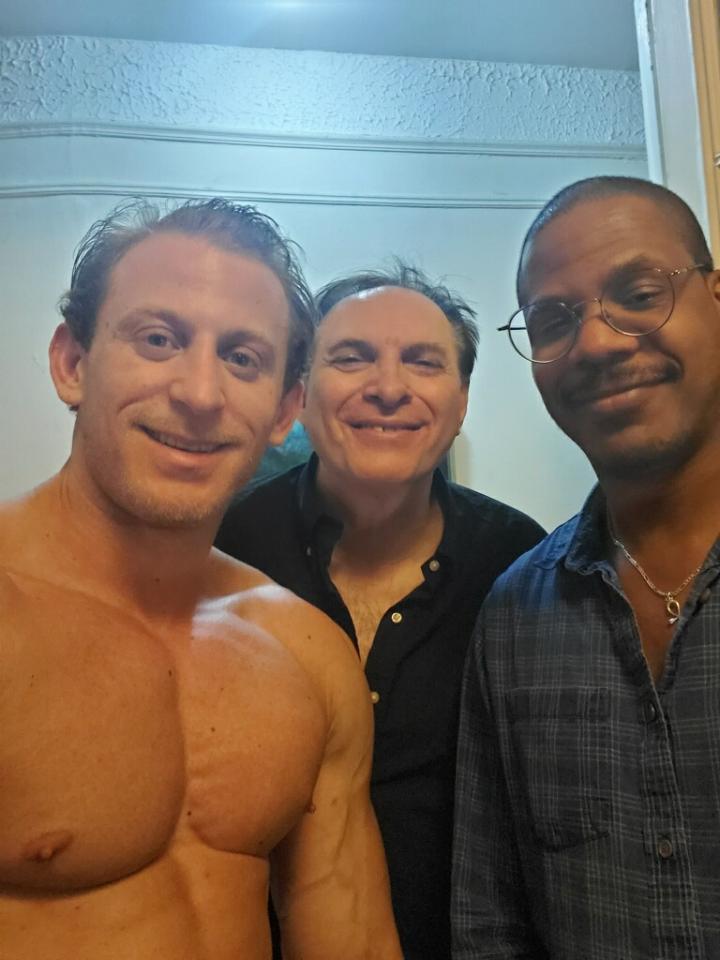 A compelling and exhilarating intrigue fills the screen the second the movie begins, thanks to the brilliance of writer/director Alan Baxter, the fascinating cinematography by Ron E. Gaither, and the haunting musical theme that embraces the film throughout by Robby Allan. "Exhorter: Portrait of a Street Gigolo" will be premiering December 15, 2021 @ The Producers Club, 358 West 44th Street (near 9th Avenue). Showtimes are at 6:15 & 8:15.
"Exhorter: A Portrait of a Street Gigolo" addresses issues including sex, drugs and "gay for pay" in the most sensitive and passionate fashion. Actor Sal Anzalone desperately portrays Kingston, a lonely, conservative attorney/art collector seeking an alternative from his bossy wife and unloving son. Zach Stoppert rocks the role of Action/White Boy, providing Kingston with the sex he so craves, with a body that just doesn't quit. Stephen Anthony, who plays Kingston's son, does an astronomical job as well. Josephine Pomies as Kingston's wife is also superb….I hated her, which made me love her. Also included are some super cool dudes, Merc Gaither and Don Hampton ll.
Once again, the musical architecture of the film did its job breathing life into the movie in an outstanding way. The photography is creative and couldn't have fit the attitude of the film better. There are references throughout the film of Kingston's art collection, which are riveting and add color and texture to an already explosive movie.
Director Alan Baxter–who loosely adapted this film from his play–allows the characters to be known and even admired for what they are. His work unveils compassion, desperation, and lots of hidden emotion. The film is realistic and relevant. There's also a very unexpected surprise ending, which you could not guess, even if you tried. Each life is a journey defined by the turns we take or what fate chooses for us. "Exhorter: Portrait of a Street Gigolo is a prime example of just that.