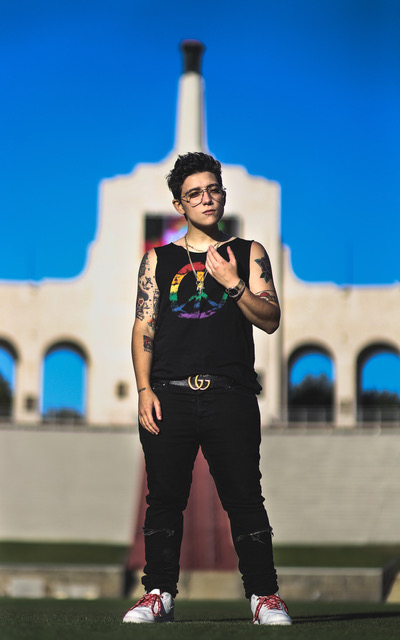 Ryan Cassata, rising superstar, has just released "Guard Rail", the third single from his new album called "Magic Miracle Mile." Aside from being an award winning songwriter, Ryan is also an actor, performer, writer, LGBTQ activist and motivational speaker.
His songs come from the heart and a place of sadness, yet they are filled with inspiration and empowerment. Ryan's own personal experiences live in his songs, as he hopes others will benefit from what they have to say.
With over 600 performances nationwide and internationally and seven original and critically-acclaimed musical albums, Ryan is proud to be recognized as the first openly trans performer at the Vans Warped Tour, in addition to featured performances at Jazz at Lincoln Center, the Oregon Shakespeare Festival's Green Show, Global Pride and the world's biggest Pride festivals, and SXSW in Austin, Texas. Praised by the Advocate magazine, Ryan has been named a "transgender singing sensation".
Billboard magazine has referred to Ryan Cassata as a "true force in the industry," honoring him as one of the esteemed "11 Transgender & Non-Binary Musicians You Need To Know" while premiering his award-winning music video "Daughter," garnering over a million views on Youtube and 1M streams on Spotify. Ryan's music has been featured on Sirius XM Radio, BBC Radio 4 and various other broadcast channels worldwide. Ryan Cassata is the proud recipient of the ASCAP Foundation 2019 Mariana and Paul Williams "Sunlight of the Spirit" award, presented to an individual considered exemplary in recovery and music creativity, for his song "Jupiter".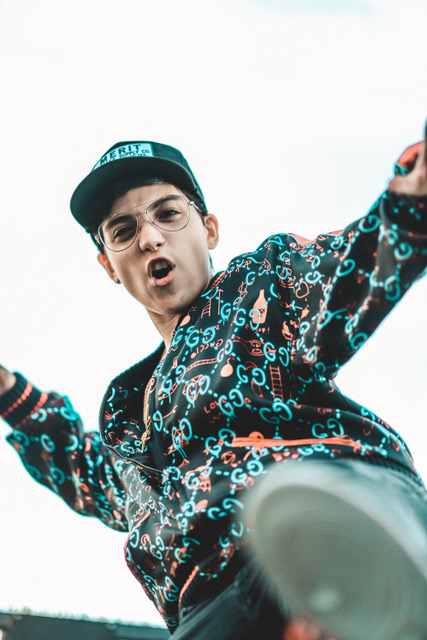 INTERVIEW
Hello, Ryan. I love your new song. I often ask performers what inspires their songs. They usually answer "Life experiences." What influences yours?
This record is about heartbreak and grief. I went through a pretty bad breakup during the shelter in place. My 30-day tour was canceled, which was going to be my biggest tour yet, and I was super excited to go on it. I was also supposed to perform as an official SXSW artist and that got canceled. Then, my girlfriend broke up with me, all in the same day. Then, they announced the shelter in place. I was in a very bad headspace. I was devastated, which is definitely the word to describe it. I was devastated, I felt a lot of grief. I was very, very in love with her and we wrote a lot of music together. It was a very difficult breakup, and we broke up before our album came out. It was a very difficult time, so the record was all inspired from there. There is a lot of it that is deeply personal, so I wondered if I should even release it. Do I want people to know that my heart was hurting that much? But when it comes down to it, it's all human experience and everyone goes through this really bad shit. So, I wrote the first three songs and they deal with grief. I talk about bullying. I talk about my middle school and high school bullying. I talk about people being weird and flaky in the industry. You get offered something and then it gets taken away and that's what "Star Fuckers" is about. The songs are all meant to empower, and with the audience I already have, I think it's something they value. As a trans person, I value that a lot too. I am active in LGBTQ activism and I know empowerment is very important. So it's not like a whole sob story, but rather the fact that we could go through hard times and make it out on the other side, make some art from it and still be thriving. I also want people to know that no matter what hell they go through, they can survive it. This was definitely the hardest thing I've ever gone through emotionally in my life, and I've been through things that should seem much harder.
Do you think that your career is impacted because you're trans?
I've had managers in the industry saying that they can't manage me because I'm trans. Then there are certain venues that I definitely can't play at because it's not safe and my audience won't go there. So, there is a lot that I have to take into consideration when booking a tour. The good impact is that I've been able to meet people all over the world that are friends. I have people in every state that I can call to have lunch with or crash with. I'm not alone anywhere I go and that is such a beautiful part of my career. The community is so tight knit and it's really just beautiful. And I've also been able to impact other people with my music. I get a lot of emails from people that are so grateful that I make music and that I'm out and living my life in the public. It shows them that being trans doesn't have to stop you from achieving your dream. It lets them know that you could do this too.
Your career doesn't hinge on the fact that you're trans, but rather that you're talented.
Thank you. All different types of people come to my shows. It's not just trans people and it's not just queer people.
Have you had your ultimate stage fantasy yet?
I think I did, but I will always dream bigger. I won an ASCAP Foundation award in 2019 and I got to perform at Jazz at Lincoln Center with Jason Mraz and Ali Merchant in the front row.