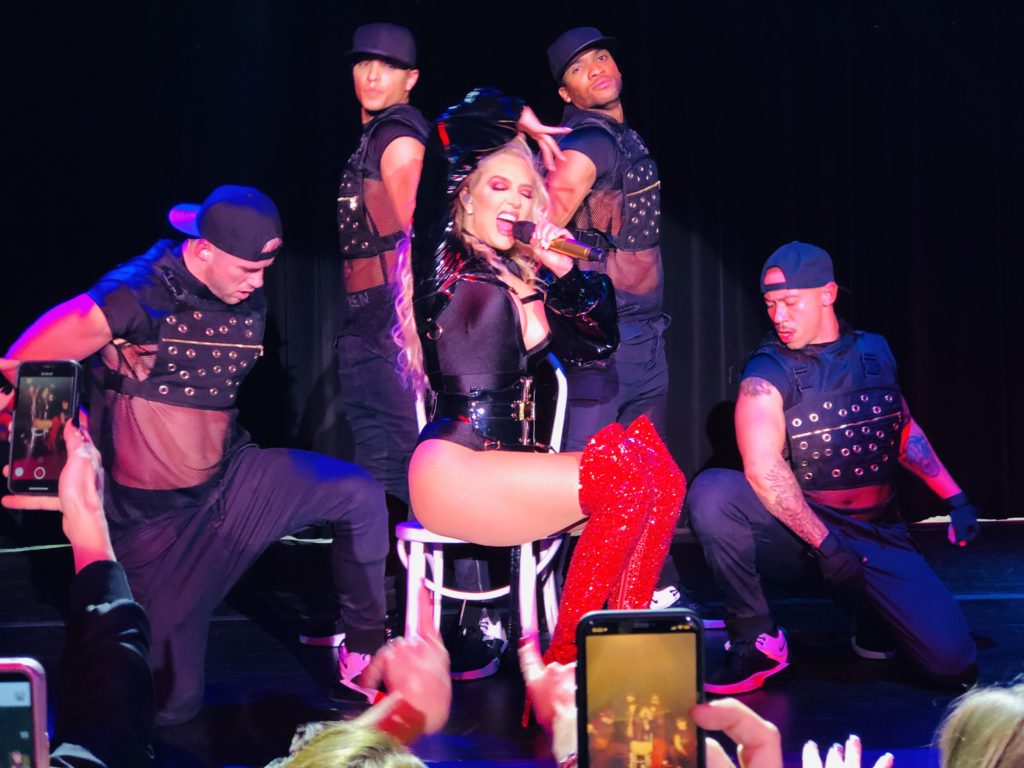 As one of the most buzzed about cast members on The Real Housewives of Beverly Hills, we have gotten to see cast member Erika Jayne (ne' Gerardi) perform several times, but have never been treated to the full Erika Jayne concert experience on screen. If you were lucky enough to be at her recent show at Borgata Hotel Casino & Spa, you got the entire #PrettyMess treatment from beginning to end. Starting with her recent hit "XXPEN$IVE", Jayne and her equally scorching dancers knew exactly how to grab the attention of the audience right from the beginning.
As she journeyed through her career via her illustrious musical catalog, we were treated to hits like the throbbing dance stomper "Painkillr" and the Flo Rida assisted "Get It Tonight". Seeing video accompaniment for almost every song Jayne performed truly made each individual performance an "event" of it's own! (and made hits like "Cars" that much more fun)!
There were several costume changes and musical interludes, but they are easy to miss, as most eyes were kept on Jayne's phenomenal backup dancers, who each were given their own moment to shine on stage. The showgirl herself was sure to pay ample attention to the crowd as well, giving plenty of face time and handshakes to fans that were up close and personal.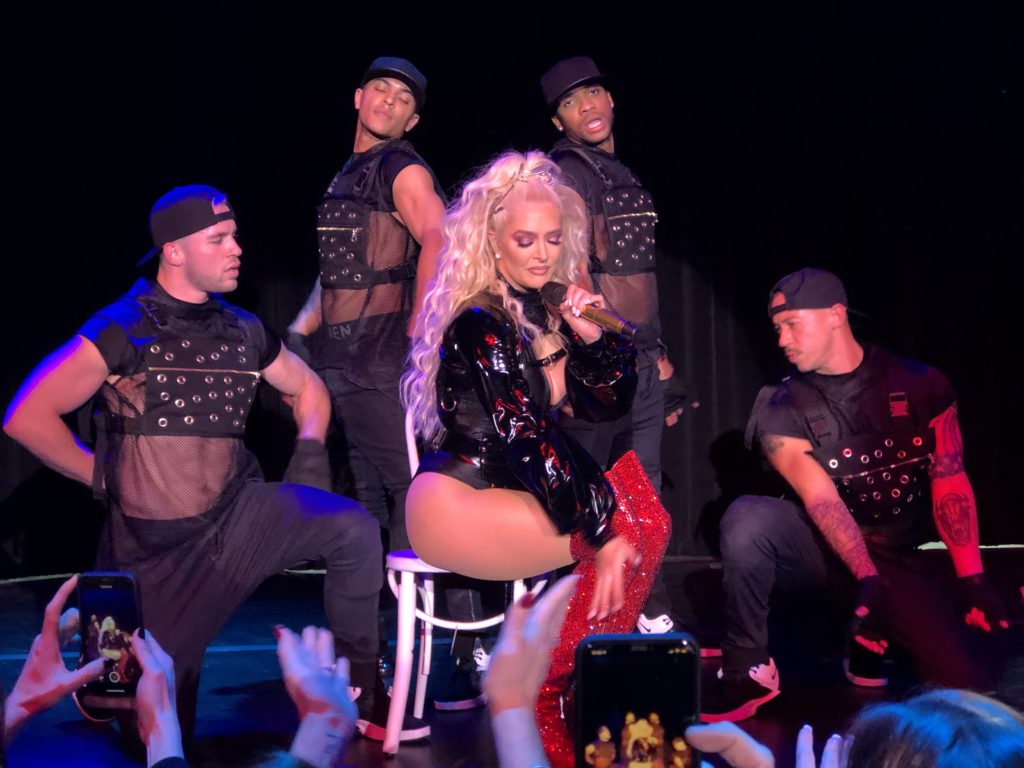 Erika Jayne has proven herself to be a Housewife. an author (her tome "Pretty Mess" is a New York Times Bestseller) and a recording artist. As the finale of her #PrettyMess extravaganza rained down confetti galore onto her screaming audience, it is safe to add showgirl to her lofty list of accomplishments.
For full listing of events at Borgata Hotel Casino & Spa visit www.theborgata.com.
All photos courtesy of the author