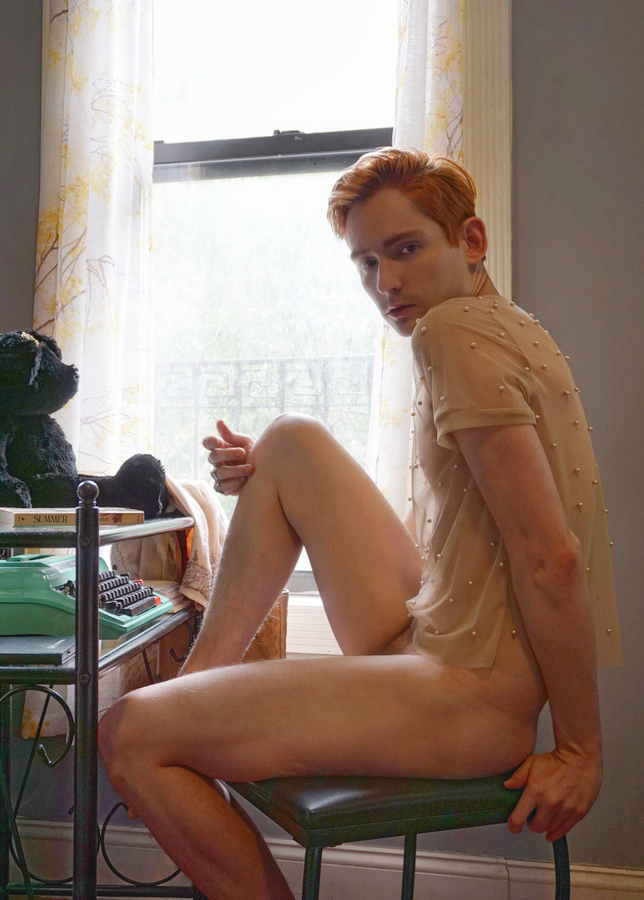 I have always had a Christmas tree.
Growing up, after my parents divorced, both always put up a Christmas tree—my mom, depending on the year, switched between a plastic tree we kept in the basement and a fresh tree, while my dad put up the same silver tinsel tree every year, complete with its vintage 1950s color-spinner wheel.
When I had my first apartment away from home, where I lived with my ex-fiance, I bought a plastic tree at my job (I was a manager at JoAnn Fabrics and Crafts, can you believe?) that had built-in lights. When we broke up, I made sure I still put up the tree in my own apartment (and left it up until I moved out the following May, whoops).
My first year in New York, I dated A (a boy that was way too good to me) and insisted we get a real tree to put in his living room. The smell of pine was perfect for his annual Christmas party (of course, until the smell was overpowered by the insane amount of Chinese food he ordered for everyone).
The next few years, without much space for a tree, I put up a 6-inch tall metal tree, covered in green glitter. (It's not the size that matters, it's what you do with it.) I lost it last year, using a plastic Charlie Brown Christmas tree in its place.
This year, I wanted to go all out. A few days after Thanksgiving, my boyfriend and I went out to the corner of 171st and Broadway to pick out a tree to put in our bedroom. Keeping my cat Thomas in mind, we wanted to get a medium-sized tree and put it on top of a nightstand, hopefully out of reach.
We wrapped it in white lights, decorating it with our new collection of De Carlini ornaments. (De Carlini ornaments are beautiful, mouth-blown and hand-painted in Italy.) We ordered the first one online: a pink flamingo, because when we first moved in together as boyfriends we had a flamingo bedspread from Target. We went to Saks for the others: They're expensive, but I figured it was worth the splurge to start a new tradition. (And, let's be real, I'm always looking for an excuse to go to Saks.)
We decided that every year, we'll go to Saks and pick out a new De Carlini Christmas ornament. (And, I suppose, our tree will just have to get bigger and bigger every year.)
With his presents under the tree (a box from Henri Bendel, a box from Coach, a few obviously wrapped books) and our lavender faux-fur stockings hung on the wall, we were Christmas-ready. Every night, when I get home from work (after changing into my comfy velour robe and ostrich feather slippers) and plug in the tree, it makes me smile.
Or maybe, more specifically, it's the pink flamingo that always gets me.