"Welcome Back to Long Island"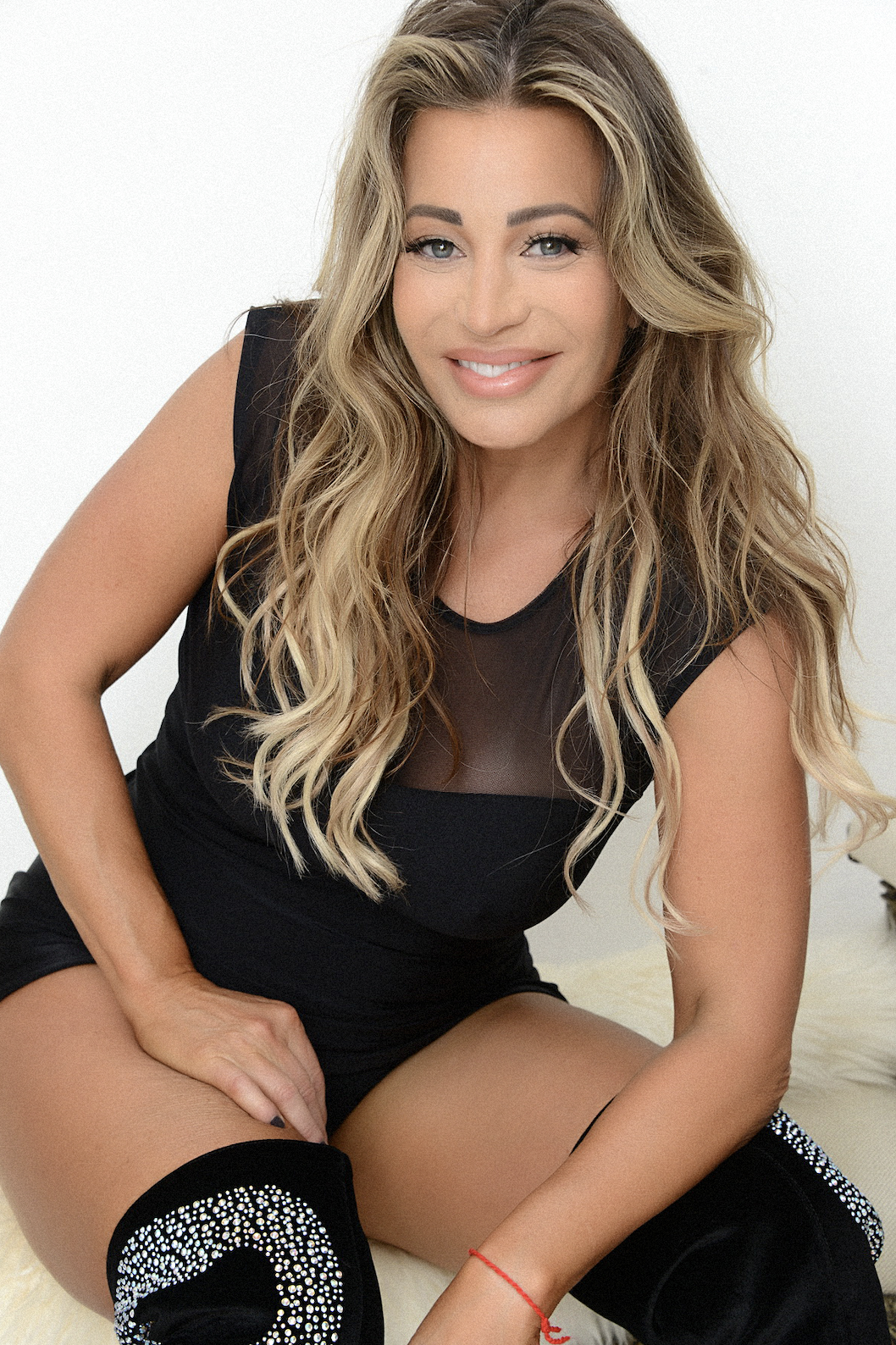 Singer/songwriter, actress, author Taylor Dayne returns to Long Island, New York, where she first performed 35 years ago. She will be taking the stage on June 17th live at Jones Beach Theater in Wantagh alongside Kylie Minogue, Kristine W., Daya, Ally Brooke, and Deborah Cox for the KTUphoria concert series. On July  23rd, she returns to Long Island with Pat Benatar at the Bald Hill Amphitheater in Farmingville. 
Originally from Long Island, her signature groundbreaking hit "Tell it To My Heart" launched an overnight international stardom which would be followed by 17 Top 20 hits including "Prove Your Love", "Love Will Lead You Back", "I'll Always Love You", and a unicorn marathon parade of
others. With three Grammy nominations, an American Music Award, and multiple others, she ranks as number 18 for best female dance artist of all time.
As a songwriter, she wrote songs for Tina Turner, as well as many of her own. She also sparked an acting career in Elton John's "Aida", as well as films including "Love Affair" and TV series like "Rude Awakening". Taylor penned her best-selling book "Tell it To My Heart: How I Lost My S#*t, Conquered My Fear, And Found My Voice" and also appeared as a celebrity contestant on RuPaul's Secret Celebrity Drag Race as Electra Owl, and season four of "The Masked Singer".  
Taylor continues her career in full swing with new releases she's about to unveil, plus her current nationwide tour. I was able to catch her on the fly to talk about her upcoming visits to New York, her career, and her soon to be released new projects….
Interview >>
So, you are coming to Long Island. And I want to know if you feel like you are coming full circle and are there any sentimental feelings attached to playing on Long Island since you're from there?
Yes, I'm performing for KTUphoria  at Jones Beach. It is an extraordinary lineup. It's going to be a great show. Whenever I play New York, I get a little sentimental. Of course, But for me, I think, it's groundbreaking because it's for KTU. I remember when that station started. I'm excited about that.
Then Pat Benatar and I will be performing on July 23rd as well in Long Island. There's a lot going on this tour season. 
What are you most excited about when performing? 
I am more in love with the live performance than before. I feel this incredible connection and energy flow between the audience and myself. There is 35 years of music. I've been blessed to have my music transcend through multiple generations. My generation has grandkids that know my music. That's what I love. I love the exchange. The experience. That's where the true magic lives. 
You've had a super crazy amount of hits. Like a sick amount. Can you recall any cool stories regarding any of them?
Well, I mean from your first hit to 17 songs later, there is always a cool story attached to each one. Sitting in an office and just remembering the magic of the chorus of "Tell It To My Heart".  Driving on the West Side Highway and getting a cassette from a guy I went to high school with. Seeing him and seeing he works at Warner Chappell. Just things like that. So, I have to say, every one of them has a great story.
Have you had your ultimate stage fantasy yet? Is there any concert or particular performance that stands out in your mind to be your ultimate performance? The most fun. The most exciting?
A lot. Numerous ones. But the most fun and most exciting…I mean, the audience changes every night. So it could be the smallest room in the smallest venue, but if the room is packed and even the largest room or arena…when you are sitting and playing, it's really about the adrenaline from the crowd.  I mean, I played the Olympics in China. Spectacular! There have definitely been some ultimates. 
Can you recall a moment that changed the trajectory of your life or career?
Change my career? The defining moment was the time when "Tell It To My Heart" was released. When Arista Records said they wanted to pick it up.
What was it like the first time you ever heard yourself on the radio?
"Tell It To My Heart" was released. I remember it was the 12-inch. It was right before it broke out. I was in my little B2 or my B210 Datsun. I was waiting for the mix show on the radio at midnight. It was a show when DJs would take a chance on a new song. It started to  play. I pulled over. It was beautiful. It was definitely that moment.
If you could have me ask you any question on the planet, what would you want me to ask you? And how would you answer?
As an artist, you come to a point in time when I've met some of my heroes and ones that have inspired me. I've had the opportunity to work with some people that inspired me. And you kind of know when your pilot light is out. I don't feel that for me. There is no real question. I can just say to you that I feel better than ever and I feel like I still have something more to say.
Are you working on any new songs or projects?
Yes. We are releasing two new projects between May and June. I'm doing a remix with one of the top DJ/producers. Yeah I have a lot of new music coming out. I recorded Capitol sessions with the great Gregg Field. That was during covid and now it's ready for release. I just re-recorded all of my greatest hits.
Is there anything that you want to talk about that we haven't talked about?
No. I mean great music, great people. Kylie Minogue, Deborah Cox and myself, and it's just amazing. I can't wait. We are playing Jones Beach. It's amazing, all amazing.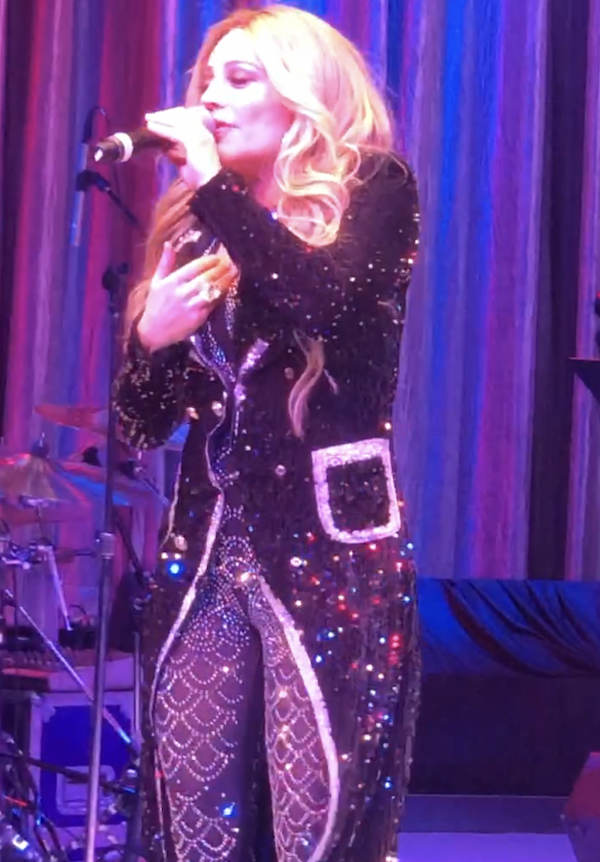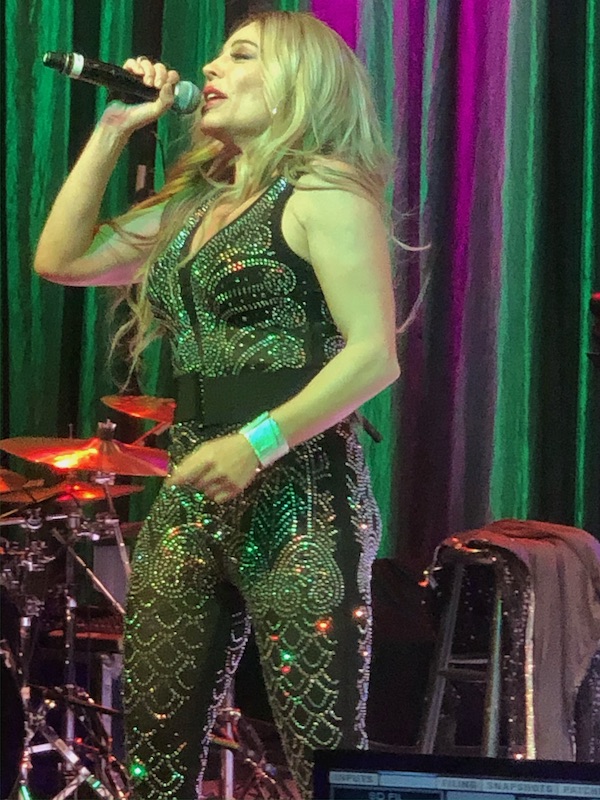 Taylor Dayne Tour ( more shows to be added )
 

Buy tickets at Taylordayne.com

Sat 6/10 at Orleans Arena – Las Vegas, NV   

Sat 6/17 at Jones Beach –  Long Island, NY with Kylie Minogue, Deborah Cox, Daya, Ally Brooke & Kristine W

Sat 7/8 & 7/15 at Greek Theatre – Los Angeles, CA 

Sun 7/23 Farmingville, NY with Pat Benatar 

Sat 8/5 Freestyle Explosion Throwback Jam at Amalie Arena-Tampa, FL 

9/15-17  at White Plains Performing Arts Center-  White Plains, NY 

Fri 9/29 at Icehouse Amphitheater -Lexington, SC  

Sat 11/4 at Casino Mohegan – Palmertown, CT 

Sat 11/11 at Hard Rock Casino – Atlantic City, NJ 

Fri 11/17 at Guitar Hotel in Seminole Hard Rock Casino – Hollywood, FL