Cyndi Lauper & Rod Stewart – Together for a Once in a Lifetime Tour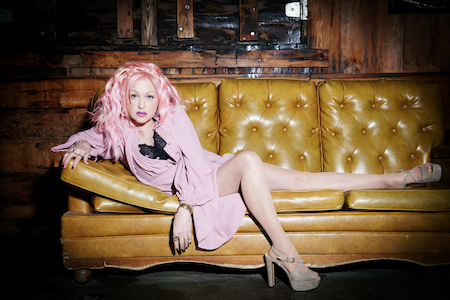 In a concert that promises to go down in musical history as a gloriously glowing spectacular, the prodigiously phenomenal singer, songwriter, producer and LGBT activist Cyndi Lauper, and the iconically magical Sir Rod Stewart, will be touring together this summer. The tour begins on July 6 and concludes on August 12, with several shows in the New York/New Jersey area, including Jones Beach on July 18.
Lauper was recently recognized by Logo TV as a trailblazer. She is currently working on writing the songs for the new show "Working Girl" in addition to the tour.
The excited Lauper gave Get Out!
some insightful answers regarding the tour, music and an update on the True Colors Fund, designed to help homeless LGBT youth, a project close to her heart.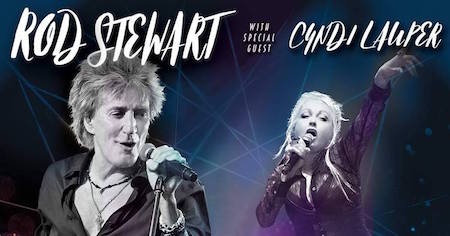 I cannot think of a more flamboyantly mesmerizing musical combination in the entire universe than you and Sir Rod Stewart. How did this come about?
Rod and I shared a stage once in the '80s, then again last year when we did a private event together, and it was great. He came to me and said, "We should do that again." After that, my agent Marsha Vlasic called and told me that the tour was coming together. It's going to be so much fun. I can't wait to get out there with Sir Rod.
What are your own personal feelings and expectations on touring together? I mean, you probably grew up listening to his songs. 
Yes, I did. I used to sing his songs with my old band. Now I get to go on tour with him, and that is really cool. What more can a girl ask for really? We start rehearsals soon.
This tour is certain to go down in history. Will you be singing together, and if that's the case, whose songs: yours or his?
It won't be a tour without performing together. We are singing a song together, which we've never done. We are going to surprise you what song it is. You have to come to the show if you want to find out!
Do you plan on taking the tour to an international level after the States?
This is a one-time-only run. Just FYI. No international, so maybe? This is the only time period we both could do. I'm just happy that the stars lined up, and we both had same time open to do this run. He's super busy, and so am I. I have to start work on "Working Girl," the new Broadway show I'm writing all the songs for. So don't be silly, run out and get tickets as this is the only time we will be touring together.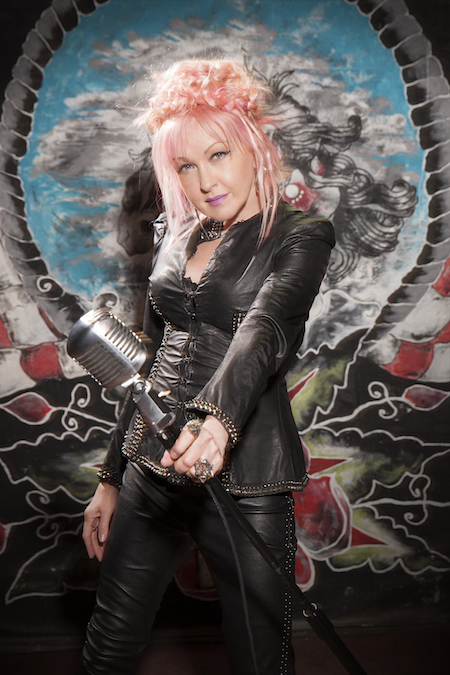 I've heard many new artists say that because of the way that the music industry is set up nowadays, the only way to make money is to tour. When you first began recording, there was no free streaming of songs or downloads and such. If you were a new artist beginning today, do you think it would have been more difficult making a career in the music business?
Not necessarily. Every artist has a different path. Look at Chance the Rapper. Can't say the new way doesn't work. Because of places where new artists can go to stream music, they can get to their fans or find fans. We couldn't do that in the '80s. You needed the label to get to your fans outside of touring. It would just be nice if the streaming sites paid fair market value for songs. They don't, and that's why the new system doesn't work. But touring is a way of building an audience and making money, so I say post your music and play live as much as you can. 
What are you most looking forward to on this tour?
I think it's going to be a blast! Not just for folks who bought the tickets, but for all of us – bands, me and Rod. It's going to be fun. Sir Rod and I actually have a lot in common!  We both love performing, love talking about music and talking about fashion. And he is so funny and charming. It's going to be great.
If you could have your ultimate stage fantasy, what would you need to happen?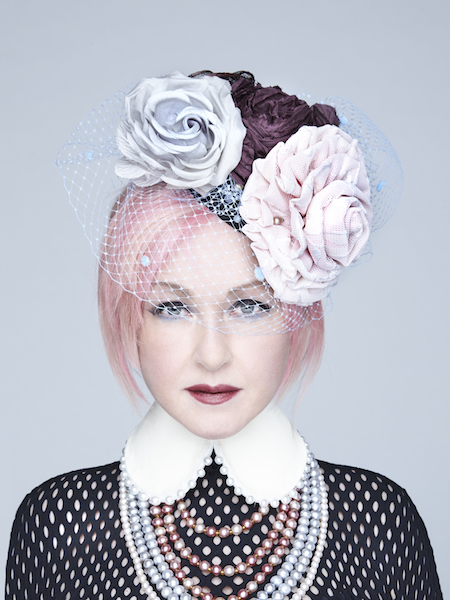 This tour is it!  Come out and check us out!
Since it's New York Pride month, are there any updates on the True Colors Fund that you would like to share? And congrats on your Logo award; you deserve it.
The True Colors Fund is busier than it has ever been working to prevent and end LGBTQ youth homelessness. We are training and educating communities and service providers across the country, like Grand Rapids, Michigan, and St. Petersburg, Florida, to ensure that LGBTQ youth have access to safe, welcoming and inclusive services, and to develop long-term plans to end LGBTQ youth homelessness. In Washington, D.C., we are focused on protecting the crucial funding needed across the country to end youth homelessness, and that the solutions needed to end the problem, and are inclusive of LGBTQ youth, are put into place. Lastly, we are more committed than ever to working with youth who have experienced homelessness to become key leaders across the country who are helping to end youth homelessness in their communities and nationally. We've got a lot of work to do, but we are using the momentum of a number of successes over the past few years to propel us forward.