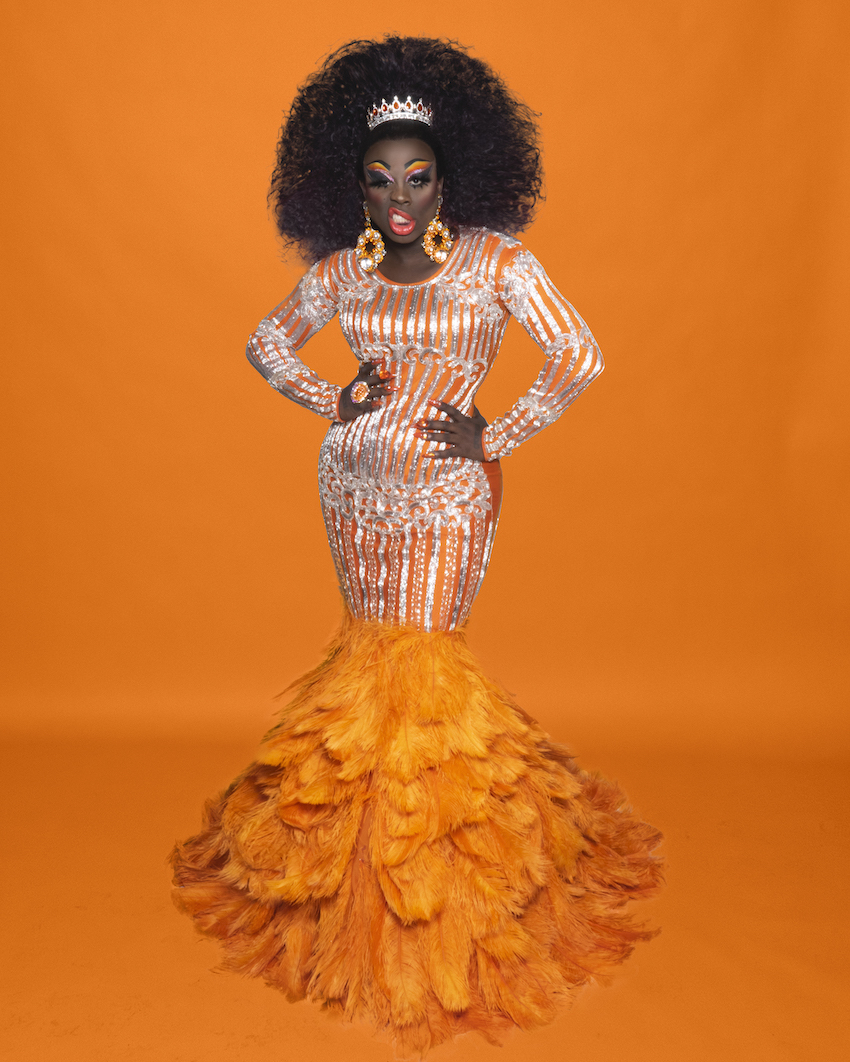 Winner of RuPaul's Drag Race season eight, Bob the Drag Queen–the hilarious alter ego of Caldwell Tidicue (aka Christopher Caldwell)–is a comedian, film and TV personality, activist, and podcast co-host (with Monet X Change). Bob has been seen in multiple acting roles on HBO, Netflix, MTV, and VH1 and has recently released her second comedy special called Bob The Drag Queen at Caroline's. Bob has been ranked one of the top 20 Drag Race superstars of all time.
Inspired to do drag after watching the first season of RuPaul's Drag Race, Bob's character was stimulated by standup comedy routines. Bob won Drag Race in 2016 and two years later started a podcast entitled Sibling Rivalry. Bob has appeared in several documentaries, including A Queen for the People, The Queens, and Trixie Mattel: Moving Parts.
Currently, Bob the Drag Queen stars in the HBO series: We're Here with fellow queens Eureka O'Hara and Shangela Laquita Wadley. The unscripted series relies on the premise of a one-night special drag show for small town residents who have probably never even met a queen in person before.
I spoke with Bob regarding all of the projects that are keeping her incredibly busy during Pride Month.
INTERVIEW
I love the picture of you as a boy…it's so hot and butch.
Thank you…but let's not get crazy. Don't say anything you can't take back!
Well, what have you been up to and what are you doing in celebration of Pride?
For Pride, because I'm not going out, I'm doing a couple of events including Black Queer Town Hall. That's one of the things I am most excited about, quite frankly. I'm also doing a lot of promotional work for the show I'm on for HBO as well.
I saw the trailer to that show when it first came out. It looked hilarious. So there is going to be a second season?
We've been renewed for a second season, which I'm very excited about.
What's the premise of the show?
What we do is we travel around America to small towns, typically, and we do one night only, one-of-a-kind drag shows. That's the full premise of the show. We travel around and of course we talk to people about their lives and what they are going through as well. We try to make sure the performances that we are doing are relating to them as people and their stories. Check it out, for sure.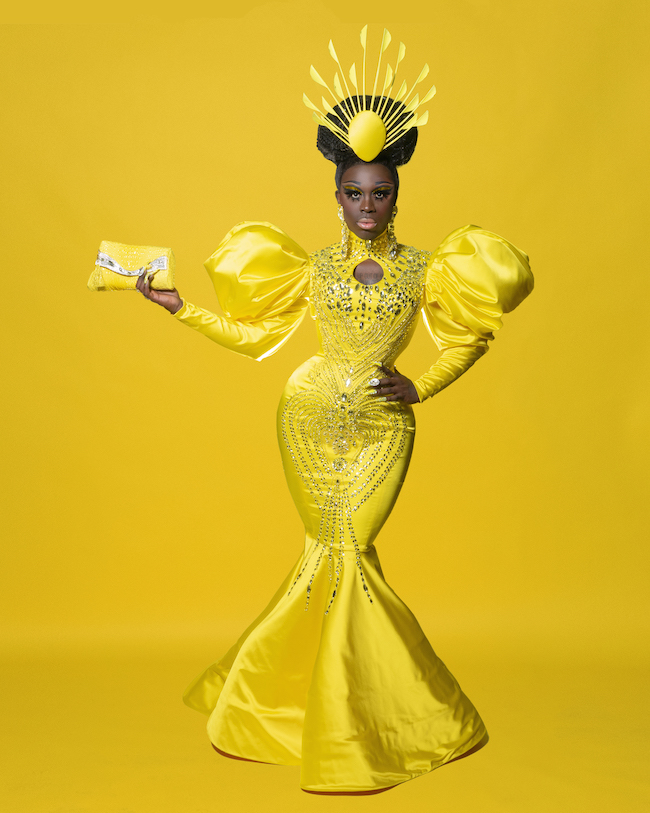 I will, for sure. Tell me about the Black Queer Town Hall.
It will involve black, queer thinkers and artists and activists. We mean anyone who is black, of African descent, and who is trans, gay, bisexual, pansexual, gender diverse. We are going to have panels and performances. It's going to be on GLAAD's NYC Pride's Facebook pages.
What else are you doing with your life right now?
I'm still working a lot. I've been doing the Pit Stop, which is the RuPaul's Drag Race after show, from home. I have been promoting my new comedy special, which is available on iTunes and is called Bob the Drag Queen at Caroline's. So I've been quite busy.
Are there any projects that you are thinking of doing in the future?
Well, right now those are my main priorities. Of course, I work on my podcast with my sister Monet X Change called Sibling Rivalry. It's on every Wednesday. We also post videos on our YouTube page.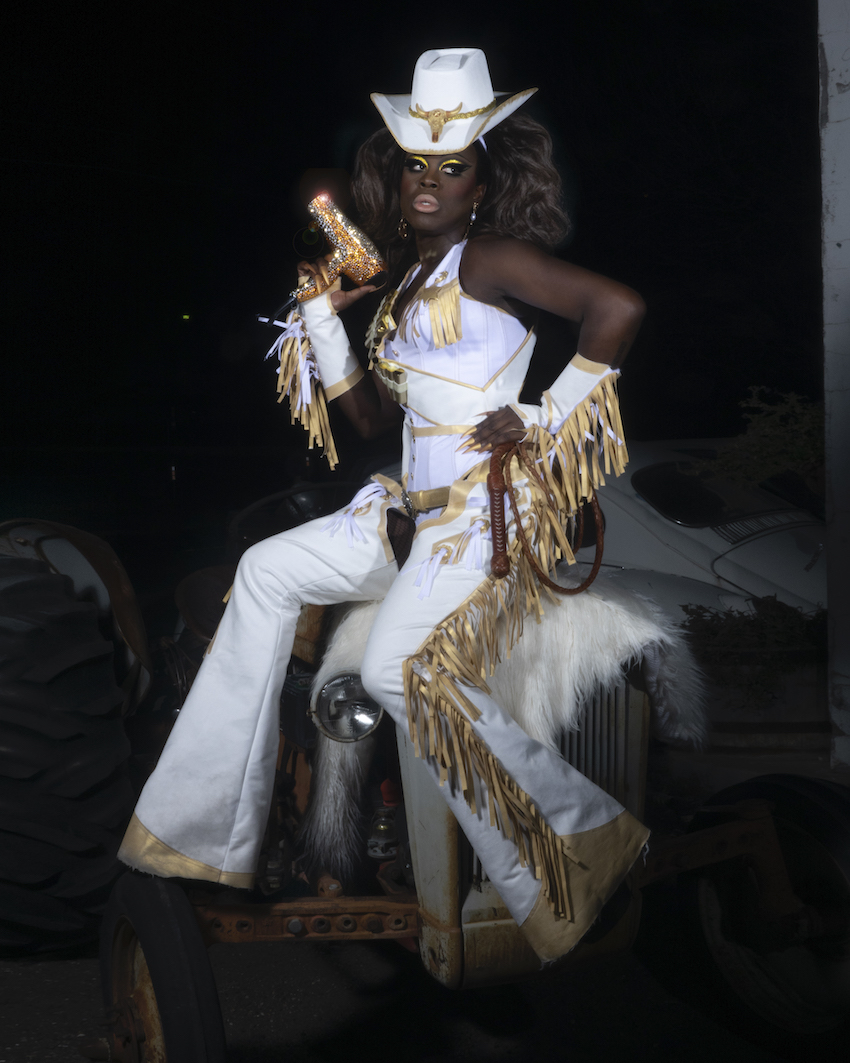 Do you have guests join you?
We only have guests once in a while. It's mostly us.
Are you still based in New York?
I live in Manhattan.
Do you design your outfits?
It's not that I design my outfits. I have designers that I work with. They are doing most of the designing. I do contribute ideas, but the actual designs and construction are no longer by my hand. I have made a few outfits here and there, but it's definitely not my focus.
Can you recall the moment that changed the entire trajectory of your life?
I mean, certainly getting called to be on RuPaul's Drag Race. It was an interesting day because it was also the day that marriage equality passed in this country. That was certainly a pivotal day.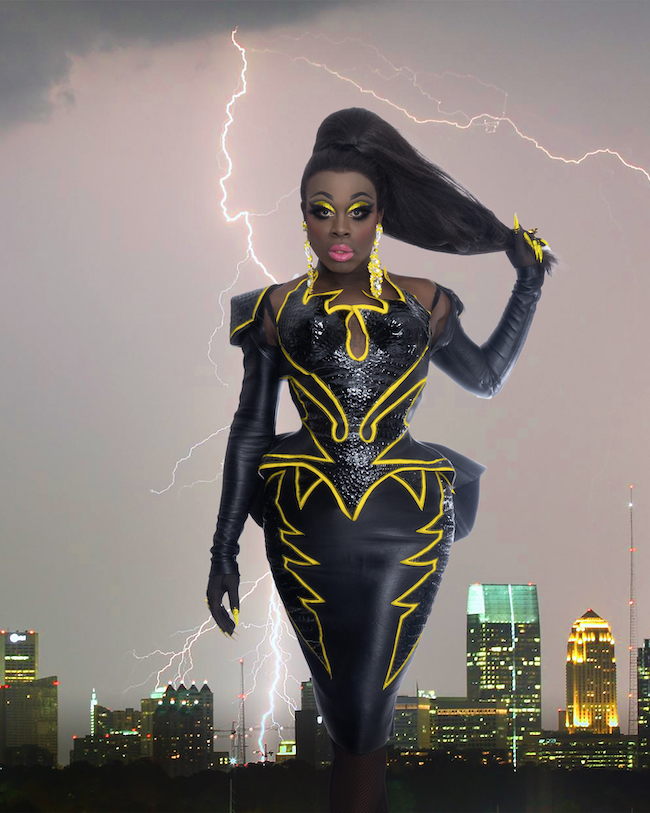 What a great day for that to happen. What was your initial reaction?
You know, I honestly thought I was going to be on the show anyway, so I wasn't blown away or shocked. I was really grateful and happy, though. I was elated. It felt like something I had been working for a very long time.
And then how did you feel when you won?
It felt pretty validating. Goddamn validating.
If you could help me ask you any question in the world, what would you want me to ask you?
I don't know. I'm not a journalist, so I don't know the questions you could ask.
As host of "Pit Stop" for Season 12 of Great answer! So then, is there anything that you want to talk about that we haven't yet?
I definitely would like to reiterate again for the umpteenth time that black lives matter for anyone that hasn't received that message yet. As you can see, I post a lot that black lives matter. It's definitely something that is prevalent around America right now, however it's been on the lips of black people for a long time.
"RuPaul's Drag Race," what inspired the outfits?
I chose to do the houndstooth, because I wanted a unifying theme throughout the season. My team were talking, and the best idea was to do one fabric and do a different look for every episode of the season. It became a thing where people got into seeing what I was wearing next week. I have two great designers: Pierretta Viktori from New York and Beverly Luxe from Los Angeles.
Any words of wisdom you can give to those not able to celebrate Pride on the streets of Manhattan?
Well, it's important to remember: I'm not religious, but growing up they used to always say that the church isn't the building, it's the people. It's important to remember that Pride is not the march, the clubs or the shows. The Pride is the people, the Pride is something that's within.
Bob, you are a huge supporter of many charities in your career and have helped so many during all of your success. What is the one charity you would like to mention today?
Black queer organizations! The Okra Project seeks to address the global crisis faced by black trans people by bringing home-cooked, healthy and culturally specific meals and resources to black trans people wherever they can be reached.
Official Website:
www.bobthedragqueen.com
Instagram:
@bobthedragqueen
Twitter:
@thatonequeen
Facebook:
Bob The Drag Queen