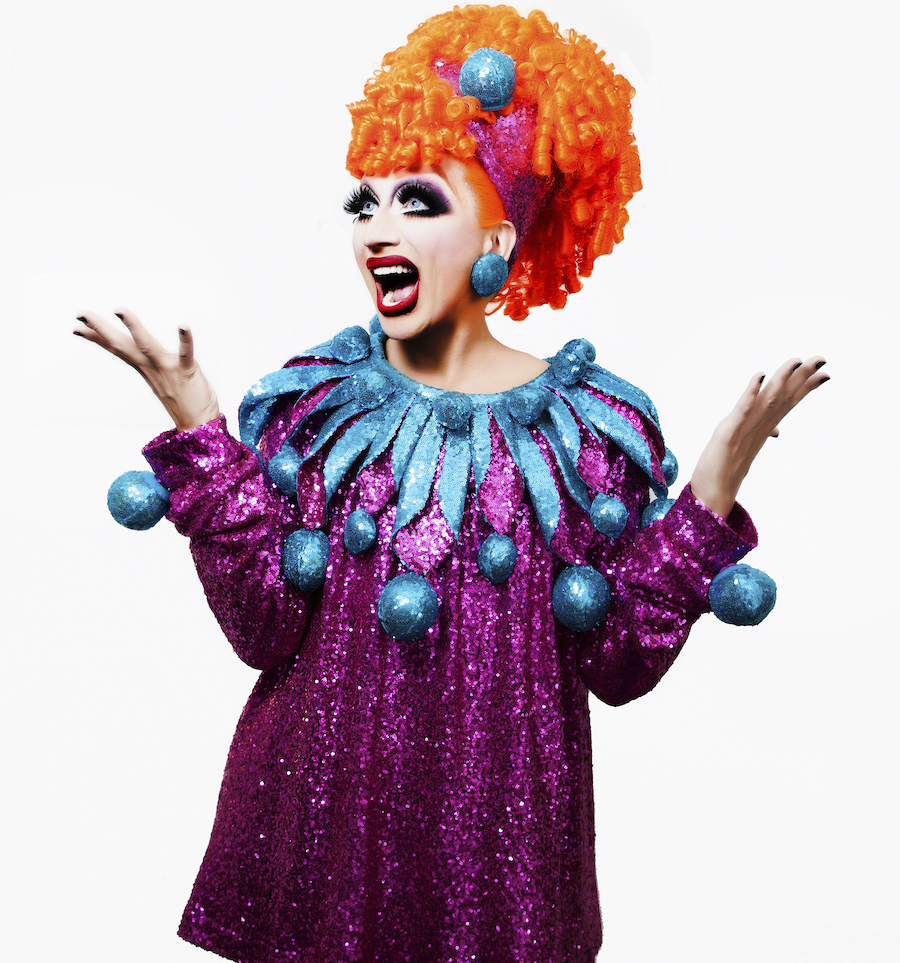 BIANCA DEL RIO:
"IT'S JESTER JOKE" TOUR
SUNDAY, OCT 6
@ CARNEGIE HALL
The first Queen ever to headline Carnegie Hall as well as London's Wembley Arena . Bianca's 40 city North American tour will be the biggest solo Drag tour ever as the self proclaimed "Clown in a Gown" will be telling her tales of adventure, and talking about topics from family to social media!
The funniest, most immersive, innovative and busiest queen on the planet, Bianca Del Rio is currently engaged in a massive worldwide tour titled "It's Jester Joke." Since winning Season 6 of "RuPaul's Drag Race," Del Rio has not stopped entertaining the masses with her sarcastic, hysterical wit. If you haven't been insulted by Del Rio, then you haven't lived!
Del Rio is clearly the most sought-after queen in the entire universe. She is an actor, a comedian, a costume designer and sometimes Roy Haylock. At age 17, Haylock was already winning awards for his clothing designs, making clothes for the New Orleans Opera, and shortly after winning the New Orleans Gay Entertainer of the Year as Bianca.
After relocating to New York following Hurricane Katrina, Del Rio worked as a costume designer for Broadway shows, and on the side worked as Bianca with Lady Bunny. He also starred in the role of Angel in the first regional production of Rent. In 2013 Logo announced that Del Rio would be competing in the sixth season of "RuPaul's Drag Race." She won the competition, having never had to lip sync for her life.
Her follow-up to "Drag Race" was the lead role in an independent film, "Hurricane Bianca," and later a sequel called "Hurricane Bianca: From Russia With Hate." Since then, Del Rio has written several comedy shows and continues to tour worldwide, selling out every show.
It's always an honor and a pleasure to speak with Bianca Del Rio. I caught up with her in Stockholm while she was touring, and we had a very funny and intimate conversation.
Watch out, New York! Bianca Del Rio will be performing live at Carnegie Hall on October 6, 2019.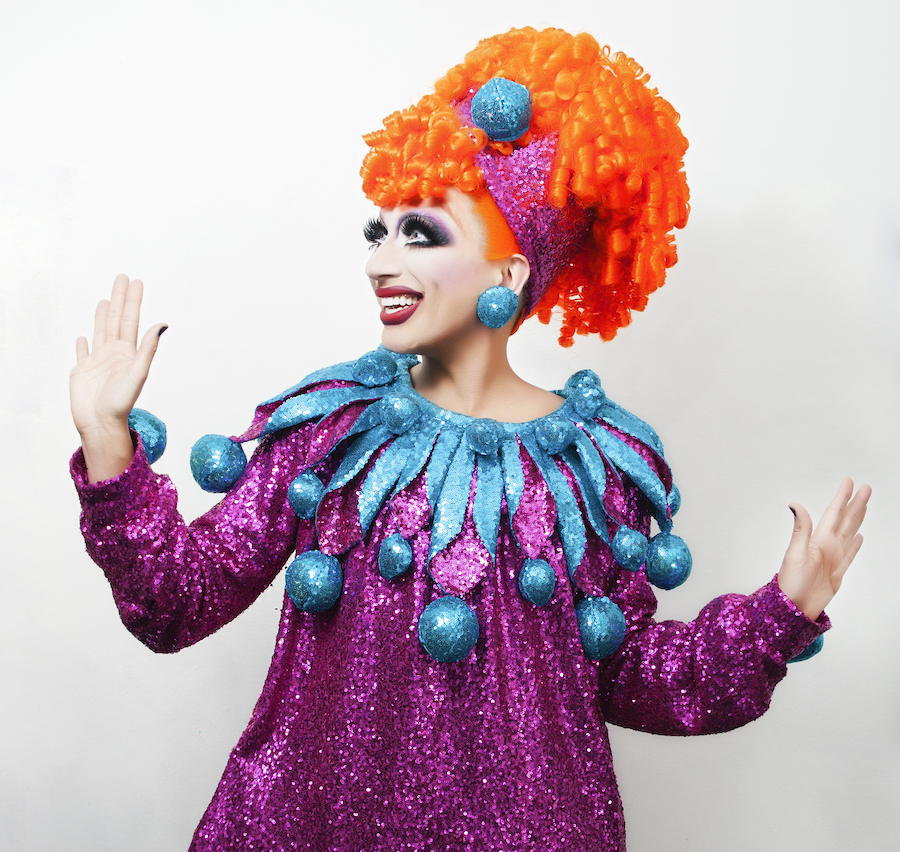 INTERVIEW
So you're on this massive tour. Seems like a life-long tour.
Completely, but I have no complaints.
You're touring the globe, and I've got to think that not everyone speaks English that great. How is it that you think they understand your brand of humor?
Interesting enough, I think because of "Drag Race" in particular, that they are fans of the show. Usually they kind of know what they are getting into.
I don't think the average person walks down the street and sees a picture of me and says, "Oh, let's go to that show." Luckily they are fans of "Drag Race" and have been following any of the nonsense that we've been doing. They probably don't speak the best English, but if they don't understand it, hey, it's show-biz. I mean, I know American people that don't understand
what the hell I'm saying. So you never know.
You've got a point. When did you realize that you were funny?
When I was younger I never thought of it as being funny. I was just told that I wasn't allowed to say that or to publicly put it out there. I would say things that were probably the worst things to say, like at a funeral or in front of a relative. I think that I would get a laugh and they would also say, "You're not supposed to say that." So that just kind of stuck in my head and is my theme throughout my life from early on. I had three older sisters and a brother, so I had to do something to get attention.
I think that you probably did that well.
It's been a journey.
What is the largest audience you've ever performed in front of live?
I think through the past two years we've moved to larger venues, but my largest is coming up soon, which is Wembley Arena in England, which I think is 10,000. It's insane to think about it in one night. But before that I think it was anywhere between 3,000 and 3,500 that has been the largest I've done in one night. Now I've done multiple nights in the same city in London, actually last year, which is why we had to move to a larger venue. So that's a little daunting, but that's yet to come.
I'm sure you will sell that arena out.
We pray.
What is your ultimate stage fantasy?
For me it's as long as people are laughing. That's my fantasy. Each time that we are doing a show we often wonder. What goes through my head is my biggest fear, which is someone not laughing. When they do laugh, I'm not asking for anything else. If I make it to the stage and my wig stays on, that's the ultimate.
What do you want your legacy to be?
Ha, ha, ha, ha, ha. Look, I can't think about that. I can't just try to plan my life when I'm gone. I can't plan what people think of me after I'm gone. I don't give a shit, I'm out. When I'm dead, I'm dead. The thing I don't want someone to say is, "Oh, that bitch owes me money." I'd hate that. But when I'm dead, say whatever you want. If you say something horrible, I'll just come and haunt you.
Do you plan on doing this the rest of your life?
Hell no! People don't realize that drag is a commitment. It's been a huge part of my life, and I've enjoyed it, but I don't think I will be doing it forever. I think there would be a cap. You just have to trust your instincts. You say, "Hey, I've had a good run." I'm going on 24 years, which is kind of wild. I didn't plan it this far, so it's kind of exciting to see what's around the corner. But I definitely don't think it's going to be forever.
Aside from performing, do you actually have a life?
Not really. I prefer it that way. When you commit to a tour, three or four months on the road compacted… I kind of go from city to city every day, and that I enjoy. It works better for each show, for continuity, and it works better for me. So I do enjoy it, and then when I'm done I've been putting off buying a home for the past three years. So I'm hoping maybe when the tour is over I will get a minute. But usually, thankfully, something else will come up, whether a film or a musical, and I'll jump at the chance. I also don't pass up work, so I don't really have much of a life now. It's a lot of organizing, but not much else is going on. And it's sad.
If you could have me ask you any question on the planet, what would you want me to ask you, and how would you answer it?
OMG, I'm asked a lot of questions in interviews, but there is nothing that I think I'd want them to ask me. I mean, I'm not afraid to answer anything. There is nothing that I haven't said already. I'm one of those where being baffled by a question never comes my way.
There's got to be something you're dying to be asked.
Well, I usually say it anyway. Have you met me? Afraid of using words? Never!
Yes, that I know. What's the biggest challenge you've ever faced?
Oh, every day. It's called shaving! It's the worst thing in the world. Shaving is a fucking nightmare! The other challenge is lost luggage. I can only say what is a drag queen without their luggage? A man! I think I could survive anything but those two things: shaving and if you lose your luggage. It's a nightmare.
I've seen you paint.
It happens. Once you've got it on, it's fine. Setting up, laying everything out, it's quite the challenge.
I usually ask what the most embarrassing moment someone has had is, but in your case, have you ever been embarrassed?
Yes, 24 years of drag! I've been embarrassed all my life. Ask my father.
Well, is there a moment that stands out in your career that you are most proud of and will remember the rest of your life?
I think the best moment in my life was when I had the chance to do "In Bed With Joan Rivers," and the fact that I've always been influenced by her and her brilliance I loved. To actually make her laugh, I'm so grateful that it happened, documented that it happened, before she died. There is nothing better to me. How fucking lucky.
So Joan was a big influence in your life and career?
Oh, without a doubt. Joan was obviously, and so was Don Rickles. They were my favorites, not just because of their comedy, which was hilarious, but also because they kept working up until they died. I think it's amazing, and I can definitely relate to that. I thought they were as funny as ever. And what a way to go.
Is there anything that I haven't covered that you want to talk about?
Well, that I'm excited to do the tour in Europe, and then I have the U.K., and then the U.S., and New York! I'm super excited to be in New York, my second hometown outside of New Orleans. I'm looking forward to seeing everybody there.