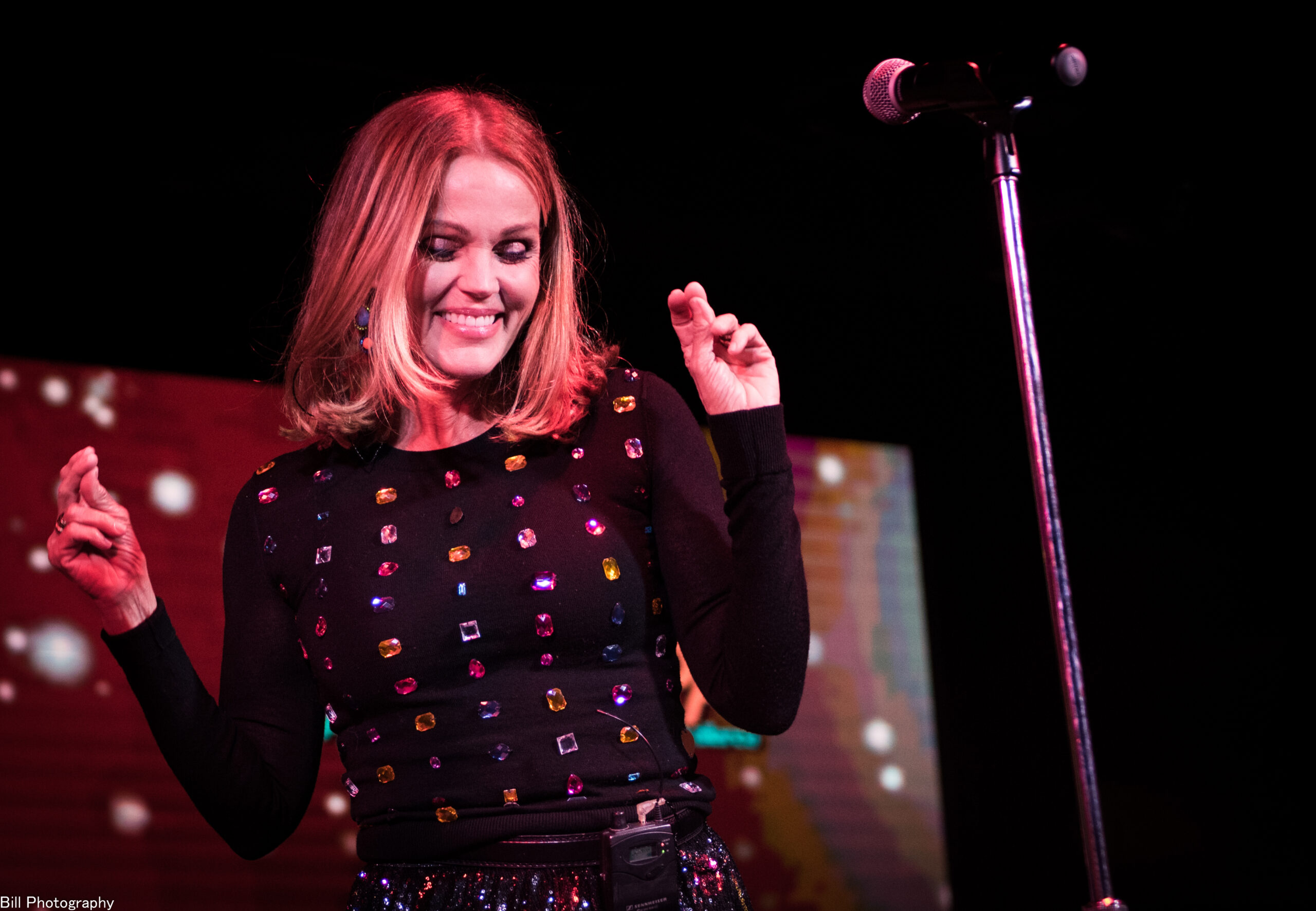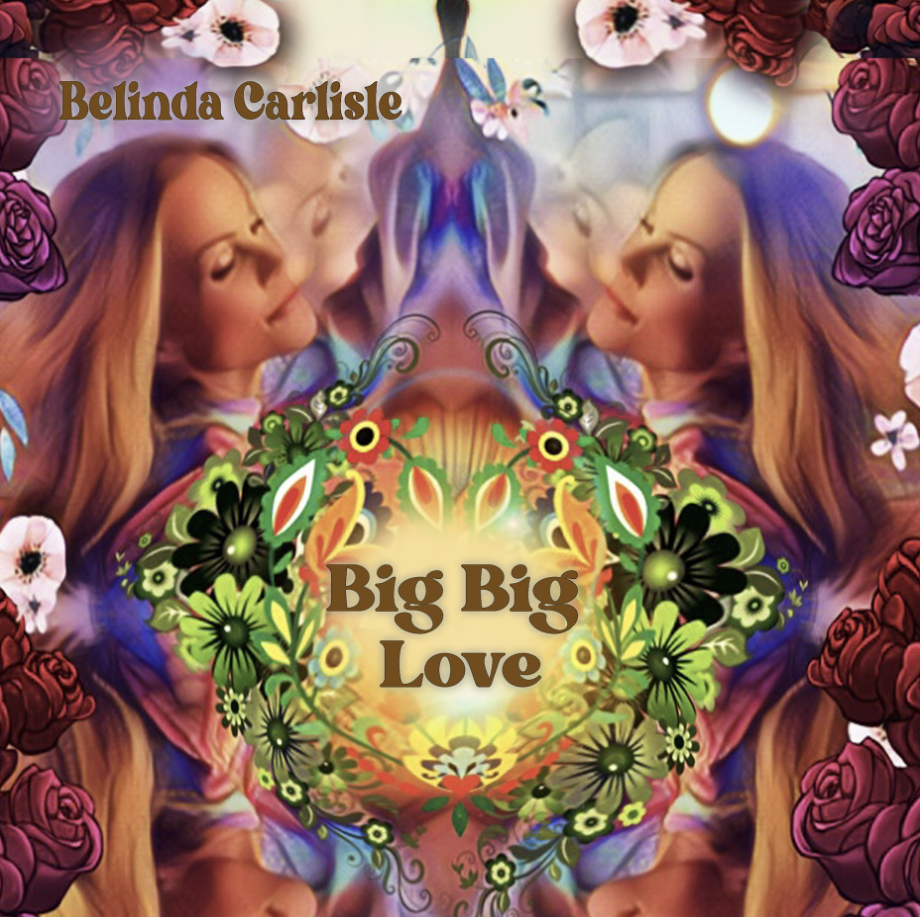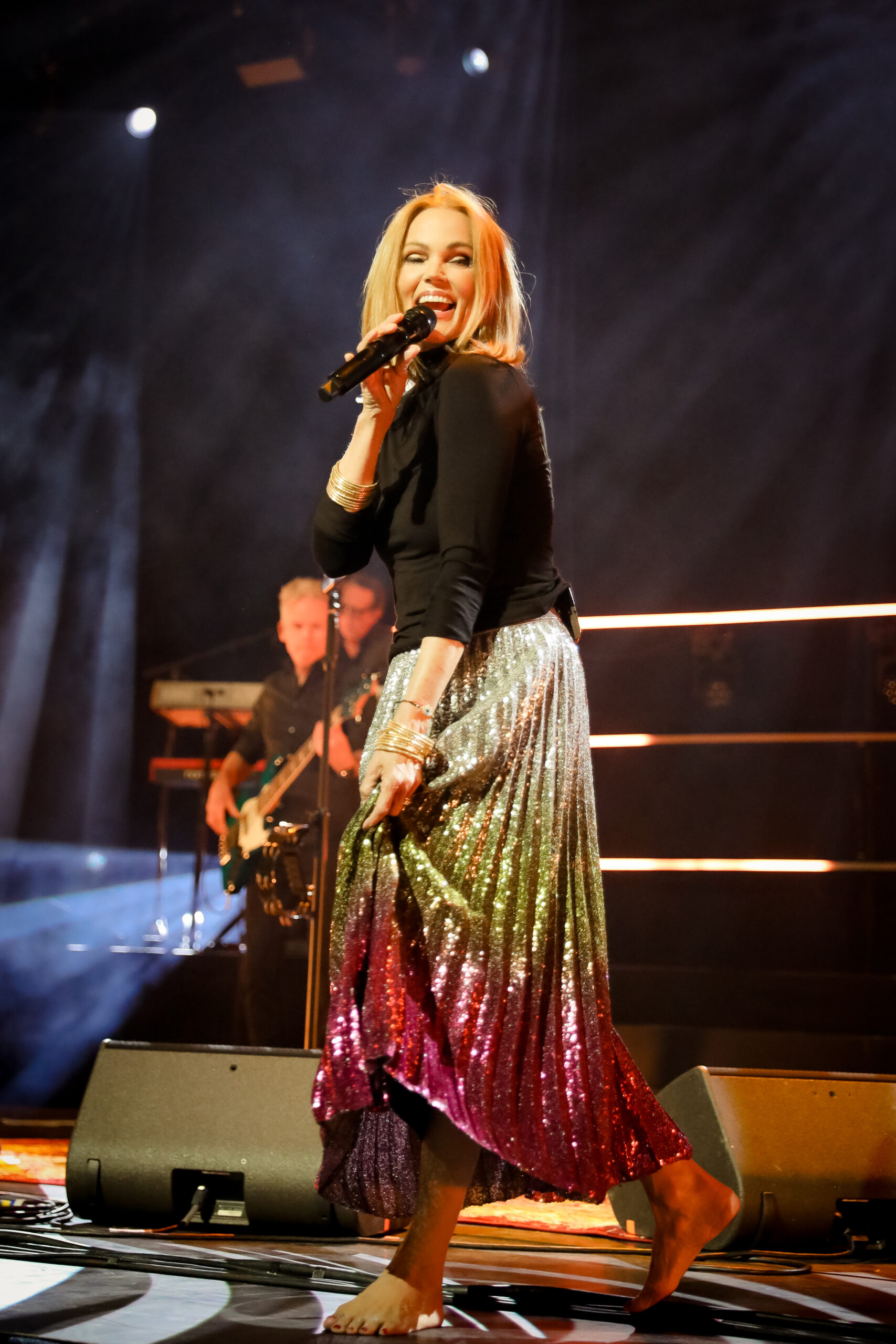 Announces New EP Kismet & Summer Tour "Decades" Following Prelude Single "Big Big Love"
Rocker royalty Belinda Carlisle–recognized as lead singer for the most popular girl band on the planet, the Go-Go's–will be releasing a new EP, Kismet, via BMG, followed by a summer tour entitled "Decades." Carlisle's vibrancy and talent has been lighting up the world like fireworks, plunging into the night sky and shattering the darkness for decades. 
Her new single, "Big Big Love", sets the world ablaze with a dynamic flickering with the beauty of the aurora borealis. She has aroused the spirit and touched the hearts of pop fans, and with her "Big Big Love", she will continue to do so. Her amazing string of hits is gaining the attention of a new generation, as evidenced by Broadway's 2015 musical "Head Over Heels", a show written around the songs of the Go-Go's, which was produced by Gwyneth Paltrow.
The Go-Go's are known for hits including "Vacation" and "Head Over Heels", while Belinda's solo career took off with "Mad About You" and "Heaven is a Place on Earth." In a dazzling conversation, Belinda spoke about her new release, her upcoming tour, her animal foundation and her future plans.
Hello, Belinda. What inspired you to do the EP?
There is no inspiration. It was an accident. I was going to retire and live a nice life in Mexico and just be quiet and once in a while do things. And then, my son ran into Diane Warren at a coffee shop in L.A. and she said, "What is your mom doing? Let's call her." So they called me, and she said, "Come into the studio. I have some hits for you." I was like, "What?" I had to really think about it because it's a big commitment. So I thought, "Well, we'll see." And I went down to the studio and I was like, Oh, my God, of course. It would be so silly…Who could pass up something that was like a gift?" I love these songs. I never really thought that I would do an English-speaking pop album again, to be honest. So, this is a complete surprise. The album is entitled Kismet because it was these kind of weird things that would happen, that it was kind of meant to be.
Well, it's great. I'm glad that you did it and I'm sure a lot of other people are going to be too. Speaking of living a nice quiet life: So you're going on tour. What excites you most about that?
I love performing live. It's so fun for me. I don't like the traveling part, to be honest. Traveling is not like it used to be, as we all know. I get my little travel fix. I'm not running around ragged. I have a little time off in each city, so that's cool. I think the bottom line is I love being on stage. 
Technology has really changed since you first started recording. Would you have done anything different if we had today's technology when you first began recording?
No, I don't think so. Because I think it was a nice progression. I love the way that the analog and reel-to-reel sounded back in the day, when the Go-Go's were recording. It was all analog. It has a different sound to it, which I actually prefer. There were probably things that didn't exist then like Autotune, and I probably could have used some help on the older albums when we first started out, but I wouldn't change it. It's been a nice progression, the way it's sort of worked through the years.
Music is sold differently now. Because of social media, it's so different. Do you prefer it that way? Or did you like it better the old way?
Everything is so confusing. It's so polarized. Even music. I think the music changed with the beginning of  MTV. It was a good thing, but at the same time, it put a lot of emphasis on image and what the artist looks like. It wasn't bad–it just changed music that much more. I think social media, in some ways, it's great. You have these kids that live in the middle of nowhere that are having hit songs. And deservedly so. I think in some ways, it's good. In some ways, social media is bad too. I long for the days before social media. I don't think it's done society a lot of favors, at the end of the day.
Is there a moment that you recall that changed the whole trajectory of your life?
I think the song "Heaven is a Place on Earth" did. It's between that and sitting on the curb in 1977 with three other girls in Venice, California and deciding to form a band. That was pretty life-changing. That was the beginning of the Go-Go's. I think the song "Heaven is a Place on Earth" really changed my life. It was number one all over the world and I think it's one of those songs that sort of transcends music. It means a lot to a lot of people. So I would say those are two moments that changed the trajectory of my life.
Knowing what you know now and everything that you've done and all your experiences, what advice would you give baby Belinda?
I would just say, "You are perfect." I always had so many hangups. I felt like the impostor syndrome. Especially since you're this teenager coming out of the garage, and within three years, you're the biggest news in America. But it was also sort of a lot to deal with. So, I would just say, "You were perfect all along, the way you were. Everything was perfect."
So, you have toured a lot. And you're going to tour again. Have you had your ultimate stage fantasy or are you still looking for it?
I probably already have had it because I can't think of anything. I think this last Go-Go's show that we did as a band, because the band is no longer together. I think that last show in L.A. was like–between that and the Rock Hall thing, performing at the Rock and Roll Hall Of Fame. I think that was it. That was a dream come true. I think it was one of the most amazing evenings of my life.
So, you have just done a new recording. You're an activist. Your music has been on Broadway. You are a mom. You're a best selling author. Is there anything you haven't done that you still wish to accomplish?
Now I'm sort of thinking about having a donkey sanctuary. That's my next thing. It's something completely different than what I do. Professionally, I've had a really unbelievable, rich career. A lot of highs, but a lot of lows too. But it's all been great. You need the lows to have the highs, actually. Professionally, I'm having a lot of fun with it. But I think I've always wanted to have a donkey sanctuary. So, that's what I'm kind of working on now, hopefully.
You have an organization, Animal People Alliance, based in India. How did that happen for you?
I was spending a ton of time in India…well before the pandemic. I love it. I have a lot of friends in the NGO sector. When I was living in Thailand, a lot of them would come over for long weekends and my friend Paul (he was working more in human trafficking) certainly saw a need for animal services in Calcutta. There is a real lack. If you've ever been to India, you know that animals live on the street. Dogs, cats, donkeys, cows–they are all out on the streets. So, I thought, "Well, I want to do that." So in 2014, we established Animal People Alliance. Basically, it took a couple years to find our way. 
But since 2014, it's almost 30,000 animals we've treated. We train vulnerable people–like people who have been trafficked or that might have a disability–to become animal carers or dog carriers. We train them to have a paying job. So, it's twofold. To create employment and to serve the animals of Calcutta. They expanded into Northern Thailand and they work a lot with stateless people. Stateless people have no identification, they can't travel, they can't get work. We're training them to do the same things. We have a shelter on the border of Burma; we do a lot of adoption. We work with the world veterinary service. We do a lot of spaying and neutering. It's been very, very successful. So that's why I'm working on the donkey sanctuary. I think that's the next project. I'm actually doing a lot of the fundraising, but they do all the work themselves. We let them run the organization.
If you could have me ask you any question on the planet, maybe something you've never been asked or maybe something you'd like to answer, what would it be? And how would you answer it?
I have been asked pretty much everything. I think it's funny when people ask, "What don't people know about you?" I answered that this morning, but I would answer it again. It would be that I annoy people. Because I am a whistler. And I whistle all the time and I don't even know it most of the time. Some people like it and some people really don't like it, because whistling melodies don't make any sense.
It's got to be a huge responsibility having been in the biggest girl band in history. Do you ever think about that? How does that affect you? 
I don't even think about it. The only time I did think about it was watching the documentary for the first time at Sundance and I went, "Oh, my God, we did all that?" Everything was encapsulated in like an hour and 40 minutes. The director did an amazing job on the story, and it's an amazing story. I got to work with the most amazing people. Everybody is amazing in that band. Just how everything came together was against all odds. It's a pretty extraordinary story. Then I thought about it. If it wasn't for that documentary, I don't think the Rock Hall would have happened. And that brought a whole new respect for the band, because nobody really knew the story. Kids assume that bands and singers come from TV shows or a talent contest. So, when they saw the story, they had no idea. It was like a new respect. I thought about our accomplishments after the documentary and after we were inducted, I thought, "Yeah, we're pretty amazing. What we do is pretty effing amazing." 
Is there anything that I didn't ask you that you want to cover or comment on?
No, I'm just really excited to do the dates on the east coast in July. The tour is material from my solo albums. Of course, there are always a couple of Go-Go's songs thrown in there. So, I don't know…. I'm just really looking forward to it.