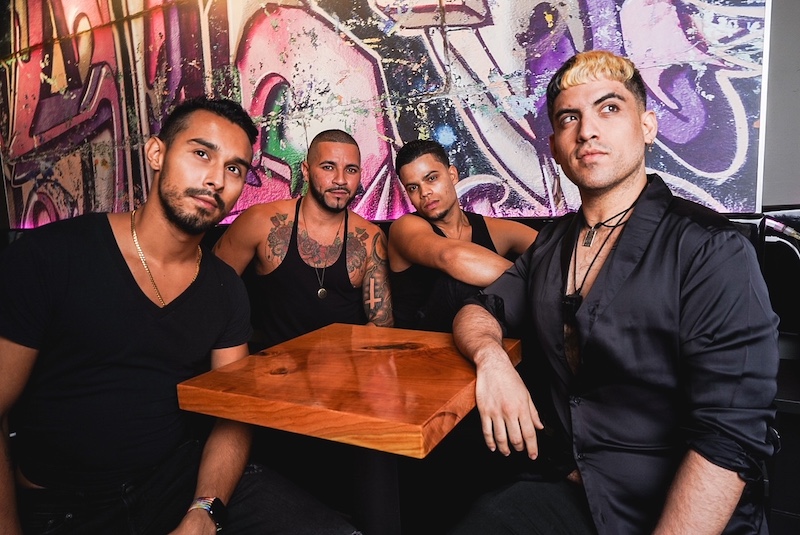 We all know that aching feeling of wanting something very badly…a glass of water after a long run, the attention of your social media followers, or maybe fulfilling the fantasy of an encounter with your gym crush. Yup, we are all thirsty in some way…. and THIRST NYC was conceived to satisfy everyone who is thirsty. With the sexiness of its Chelsea sister location, REBAR, presented in a more gender diverse and polished manner, the HK bar THIRST NYC will offer the same quality and attention to every detail, including a courteous and friendly staff as well as fantastic drinks and Happy Hour Specials. The bar was conceptualized to be a comfortable and familiar retreat with an ambience that is great for intimate socializing. The space itself was designed to have a great deal of visual stimulation, including many interesting vignettes, perfect for your social media posts. And like its Chelsea sibling, THIRST has a sensual underside with a sexy subterranean restroom lounge. In whole, everything about it is a total THIRST trap.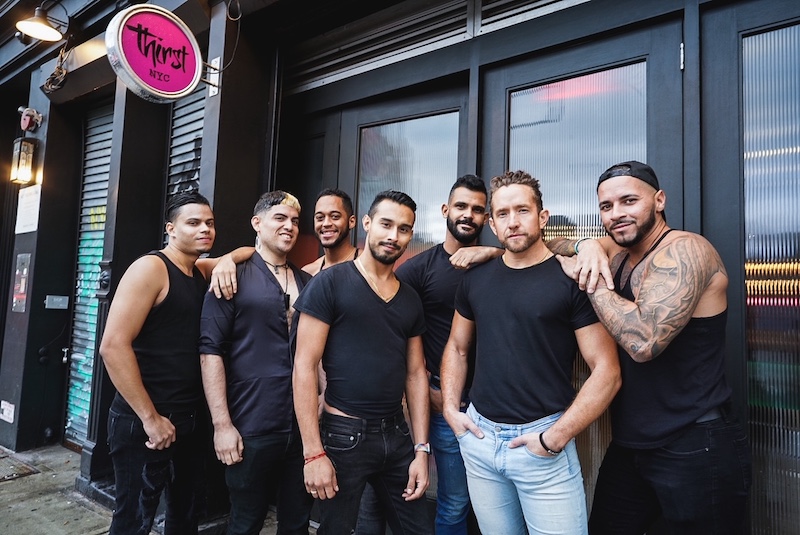 Every burgeoning venue claims to introduce something new. However, as Mark Twain once said, "There is no such thing as a new idea. We simply take a lot of existing ideas and put them into a sort of kaleidoscope. You give it a turn and that makes new and curious combinations. You keep turning and making new combinations and they are no longer the same old pieces". In that way, THIRST is indeed a virtual kaleidoscope of visual excitement, with two and three dimensional installations and many unexpected features. The perfect mix of polish and grit that transcends a multitude of tastes and preferences to elevate your experience and yet still fit the target market of the neighborhood. Obviously, the name is a double entendre; the owners know that the only way to satisfy your THIRST is to give you what you are relentlessly seeking….and that is exactly what the management and staff intend to deliver.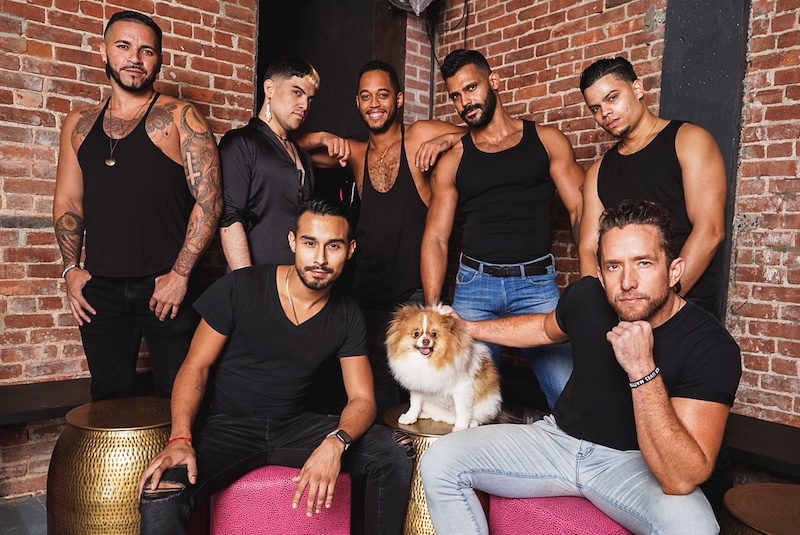 THIRST is planning to leave everyone who enters with an endless number of fun times and good memories, whether laughing with old friends, posting on your pages or possibly encountering "new friends". The owners are operating with the understanding that what we leave behind when all is said and done should not simply be the name engraved on our tombstones, but the fun times and good memories we have helped to create in the hearts and minds of others.

Now that you can't wait for the fun times to begin, we have to report that THIRST was anticipating a Fall 2021 opening date, but it may take a little while longer. They initially were met with some setbacks due to the supply chain issues the rest of the country is facing, such as shipment and delivery of building supplies and bar equipment. Now that all the construction is done, there is a lag in the processing of the licensing and permits due to post COVID delays. But once all that comes in, the staff is ready to quench your THIRST. So, fret not, the doors will hopefully open soon and then we will be at the bar with the staff eagerly asking us the question "Are you thirsty"? Stay tuned.