APRIL ROSE GABRIELLI – CLIMBING THE LGBTQ+ CHARTS WITH "DO YOU?"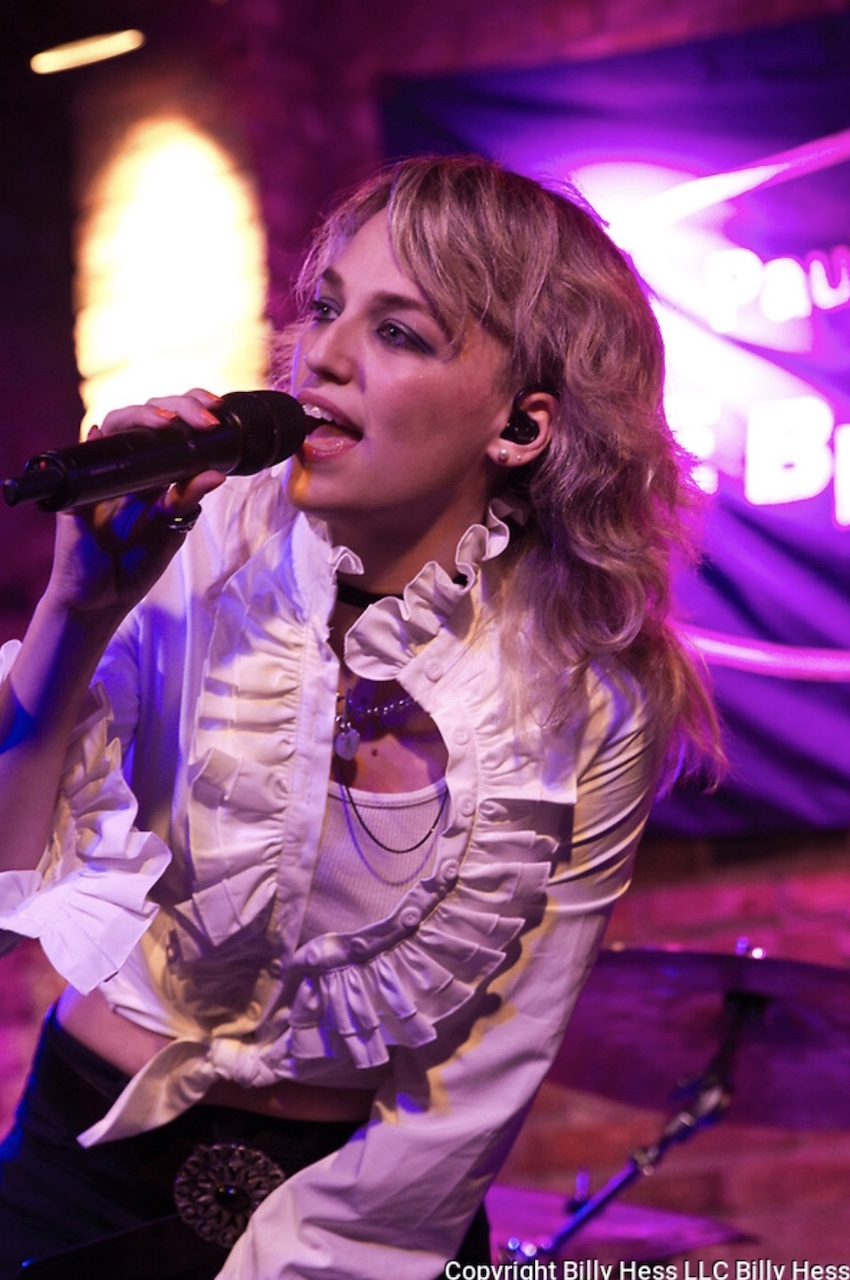 A rising superstar, singer/songwriter April Rose Gabrielli launched her new single, "Do You?", on July 20 via Tribeca Records a SohoJohnny Enterprise, and in less than a week, it is illuminating the Pride Chill Music Charts at number four.
Easily described as the love child of Pat Benatar and Taylor Swift, April Rose Gabrielli, who is signed exclusively with master music publishers BMG, has already toured the world as a headliner. Most recently, her song "Tameless", co-written by Sony artist KULICK, was chosen out of hundreds to represent the movie "Not The Science Type", which just premiered at the Tribeca Film Festival. She also just came off a sold-out performance at the iconic Bitter End, the oldest rock club in New York City, where she lit up the stage and earned a standing ovation.
April Rose Gabrielli is a seductive alchemist who transforms private anguish into a narrative of truth with her edgy lyrics and a crushing dedication to her music. I spoke to April regarding her new song, her career, and her future.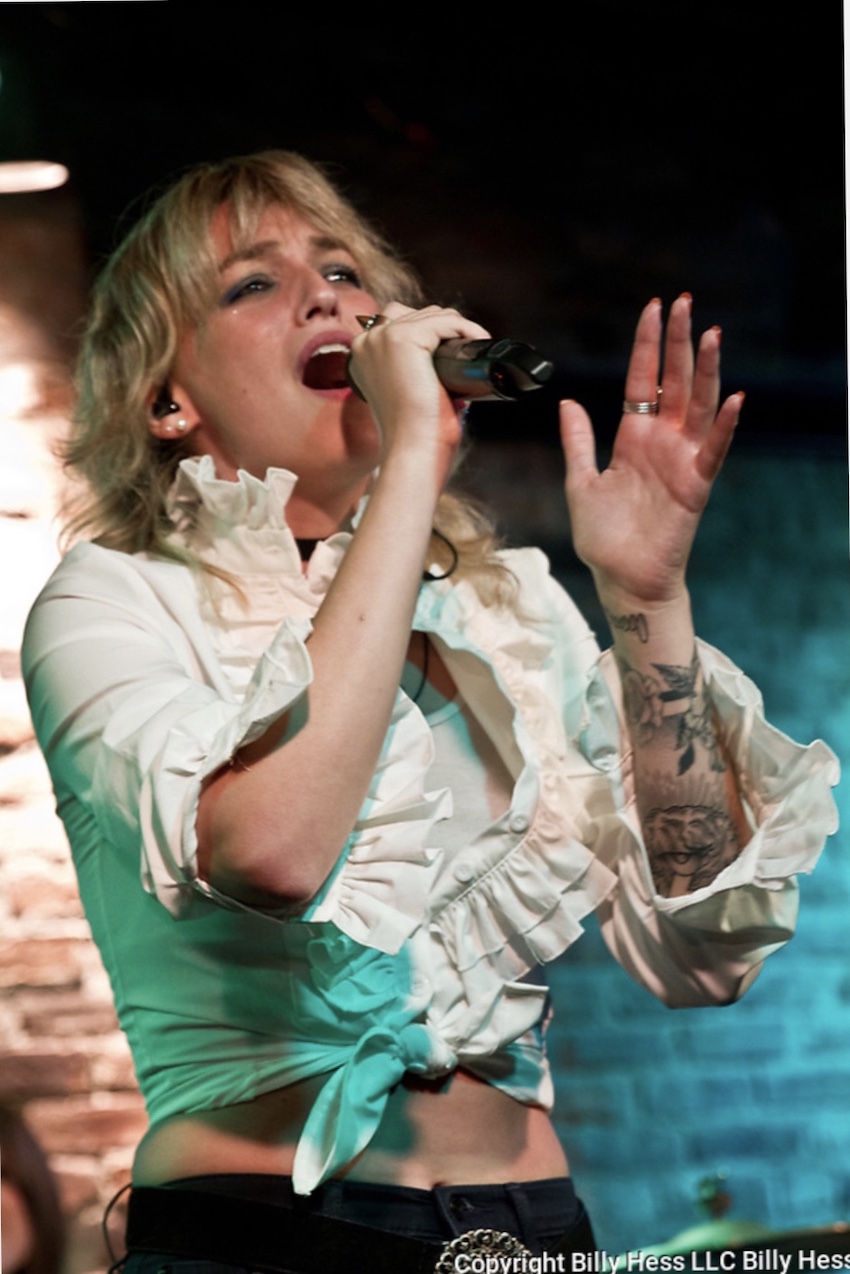 INTERVIEW
Hello, April. Your debut new single release, "Do You?", has been out less than a week and has already been added to top playlists such as 'Pop & Rock Party Songs,' 'Pride Chill Hits' and 'Love, Self-Love & Empowerment Anthems'. Aside from it being fabulous, what do you believe that's attributed to?
Thank you! I love when my songs get listened to and playlisted! It's cool to see who the song resonates with and what
message is received by the listener. "Do You?" is a pretty straightforward love anthem, with lyrics in the pre-chorus like "The way that I want you all of the time, baby be mine," but I think the brash and confident nature of lyrics such as those give it the edge of a self-love and self-expression anthem too, so it's got a little something for everyone. It took me almost no time to fully write and came straight from the heart, so maybe authenticity has helped to push this one to the places that it has arrived.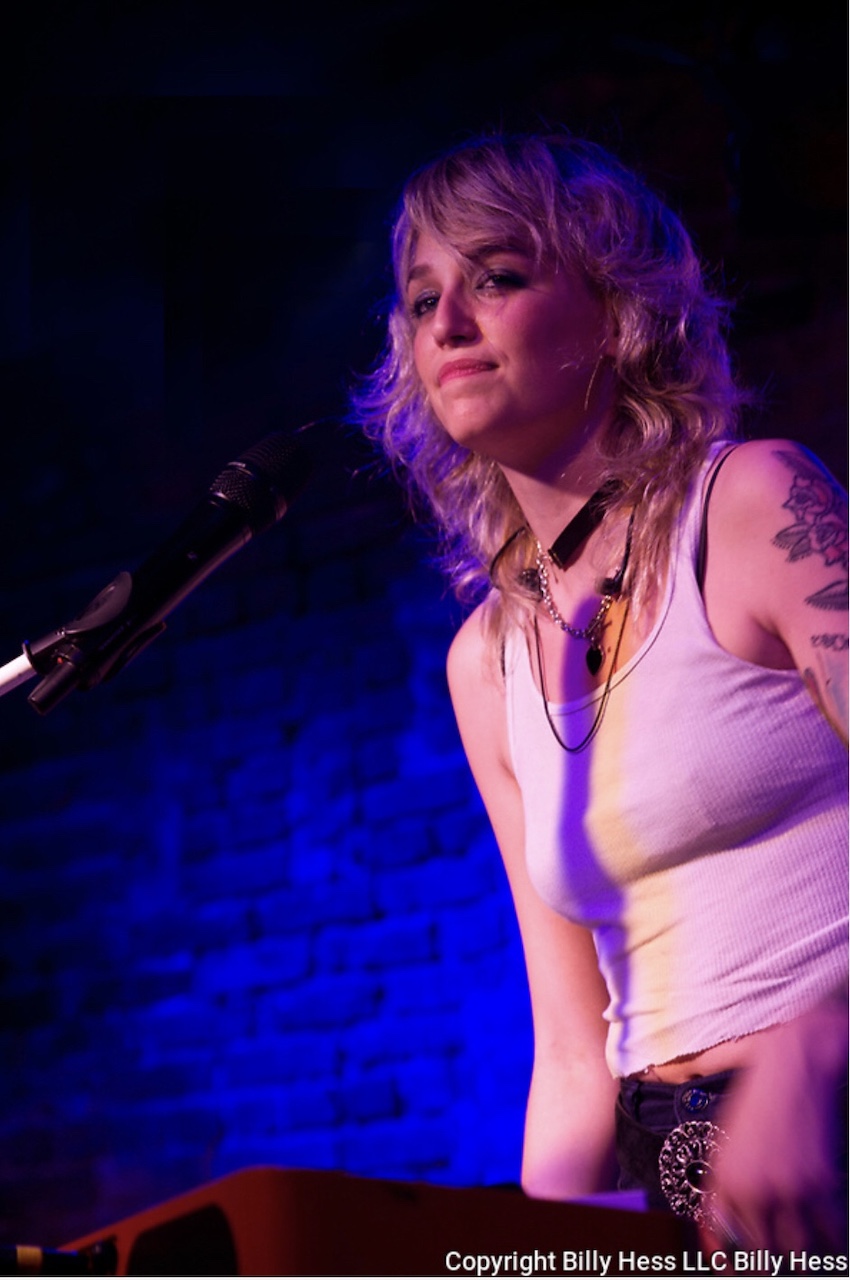 Tell me what inspired "Do You?"
"Do You?" is both a love song and self-love song at the same time. It was sonically inspired by what we'd typically hear in a Queen song, and lyrically, I wrote a tongue in cheek poem about how I am the master of emotional deflection. No one really knows how I feel, because I never tell them and I really don't want to because I'm afraid of the reaction. It wasn't always a conscious choice, I just couldn't see past my fear of rejection or upset. I spent most of my life as a people pleaser and a mediator. It was draining to always keep the peace and I always forgot about my own happiness in the process. I have learned that being honest, assertive and communicative keeps the most peace overall. Moral of the story: Don't ask 'Do You?' just "Do You."
You just came off of a sold out, standing ovation concert at NYC's Bitter End. How did that feel, especially after going nearly two years without seeing a stage ?
It truly felt ELECTRIC! Live performance is so special to me. I've been performing on stage since I was nine years old, and since I began, I've never taken more than a few months off. My show at the Bitter End was my first performance in two years, with a new project, a new sound, new band, new health hurdles, 10 new songs and so much more. Most of the audience members were also experiencing their first show in over a year, so it was a uniquely special, shared experience. I will never forget the energy and happiness that was buzzing around in the air. I hope to bring a little bit of it with me to every one of my shows moving forward. I have also never had a sold out show or received a standing ovation or an encore of this nature, so it was pretty surreal to be experiencing all of these new moments on my very first show back. I am forever grateful for this experience.
You are part of the huge Times Square gala hosted by David Osmond, with "Wonderama". What is your reaction to that?
I love New York City, Broadway shows and musical theater, so something about playing in the middle of Times Square with such an awesome production feels really validating and special. I've heard amazing things about David Osmond and I cannot wait to meet him. The cast and crew that I've interacted with so far have been nothing short of incredible. In between gigs, I used to spend many days a week stomping through the streets of midtown, heading to internships or jobs during college while dreaming about one day being on a billboard or performing on a big stage in the massive lightbulb that is Times Square. I can't wait, and I feel so appreciative to be included. It's going to be awesome.
Your song "Tameless" was chosen to be the theme of the movie "Not The Science Type," which premiered at the Tribeca Film Festival. How was it chosen and what did the writing process entail? Did the movie or the song come first?
I received a message to submit anthemic and uplifting songs for a science-focused docuseries, so I came up with a general chord structure, production style and main melody. I then enlisted the help of my right-hand man, producer, artist, engineer extraordinaire: (Jacob) KULICK. We developed stronger lyrics, filled out the song instrumentally and built a stronger story for "Tameless" over a couple of days and submitted it. We were contacted some months later and we flipped out. Eventually, I learned the film was about women in STEM and how they are constantly breaking the stereotypes of what most of us might consider a typical "scientist." I couldn't be more honored! We saw the film at the festival for the first time and I shamelessly cried my eyes out. I was so proud to be a part of such an important piece of art.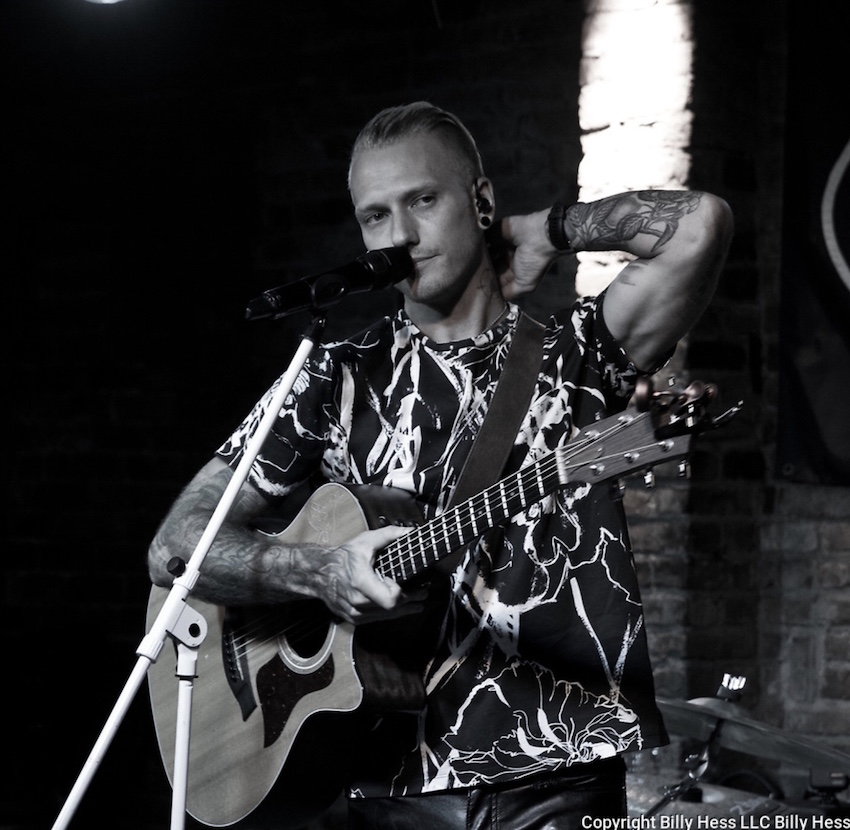 What have been both the high points and low points of your career thus far?
My career has been really good to me, and while I haven't had specific low moments, I think it's important to note that I've been told "No" or been passed over about 100 times more than I've been told "Yes." But keeping resilient, passionate and focused kept me in good spirits in between those high and low points. Those "Yes" moments are what make careers soar. Giving up because of bad moments never gives a career or an opportunity time to develop the way it would have. I have been pushed, shoved and verbally abused at gigs, all before the age of 20. I've been broken down on the road a handful of times, got hit (then ditched) by a drunk driver, made no money, lost money, played for no one when we were across the country. (Even the sound guy left). I've been told I'm too old to be appealing as a female musician before the age of 30, I've navigated abusive partners who would fight me every time I wanted to go to rehearsal, suffered from chronic illnesses and went months without having enough money to pay bills and rent… but I have this deep love for music, creating and art that fueled my journey to stability and health. I am lucky that my story is my story. It's not over yet, and I look forward to continuing in a positive direction. Some highlights include touring the U.S. and Canada a few times, being managed by music industry veteran John Velasco (ABBA, Yes), signing a publishing deal with BMG and of course every little musical kid's dream of actually signing a record deal.
What is next for April Rose Gabrielli in 2021 and beyond?
I'm looking forward to so many fun things. After the Times Square event, I will be performing in New York City on September 3rd at Arlene's Grocery, as well as during Fashion Week. I'm also excited to continue pushing "Do You?" with my debut music video. I'm also planning on releasing new singles, an EP and eventually my debut full length album. I will also be going on tour in November as the keys player/vocalist for the band KULICK, touring with The Spill Canvas. Everything from this moment on is a bonus, a blessing and so appreciated.