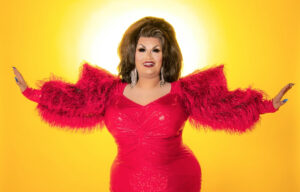 Drag queen Ada Vox –  best known for competing on American Idol and winning runner-up on the first season of Paramount Plus' Queen of The Universe – is out now with her new anthem, "Let My Love Shine."
The beautiful song about finding strength and resilience through life's toughest challenges offers a combination of electronic and dance music, with small gospel influences in the bridge.  "I'm known more for dramatic, heart-wrenching diva ballads, but this time around, I wanted to be able to spread joy and happiness," she explains. "By the end of the song, every single listener should feel compelled to toss their fears aside and live their lives in a way that leads with positivity and light."
"I have experienced hiding behind the facade of a fake smile while feeling miserable inside," admits Ada Vox.   "I've learned we cannot let our feelings control us.  We need to consciously find joy and absorb it and share it with others. In the end, we're all mere specks of dust in this universe.  We may as well float around like happy specks, making as many other little specks happy along the way."
The lyrics for "Let My Love Shine" were written by Negin Djafari (who has written previously for Miley Cyrus and Drake) and Helienne Lindvall. The song was produced by Daniel Robles.
"I met Daniel at RuPaul's DragCon," Vox continues.  "He proposed the idea of a collaboration and his energy inspired me.  I just knew everything would fall into place beautifully; so as soon as it was possible, we made it happen."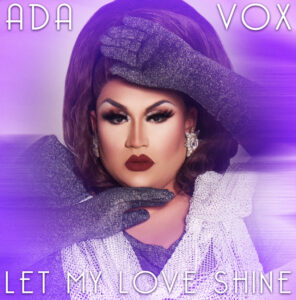 The world first met Ada Vox on American Idol in 2013 and then again in 2020 when she competed on the first season of Paramount Plus' Queen of The Universe.
While the exposure from the shows won Ada Vox plenty of new fans and many exciting opportunities to perform, she says it has also made her vulnerable to online bullying.  She is often criticized for her weight and sexuality.
Luckily, with the help of fans from the LGBTQ community and beyond, Ada has found her strength.  "Let My Love Shine" reflects her long-held motto, "I do what I love for the people that love what I do."
"There is so much more to life than worrying about how we can please the naysayers," Ada Vox says today.  "There are people out there who love us for exactly who we are.  The only way to find them is to be our true selves. Light attracts light, so let your love shine through in every little thing you do!"
Follow on Facebook/Twitter/Instagram @adavox.