Lina Bradford celebrated twenty years spinning tasty beats behind the turntables this Sunday at The Gilded Lily.
Her illustrious career began at the now defunct Club Life on Bleeker Street.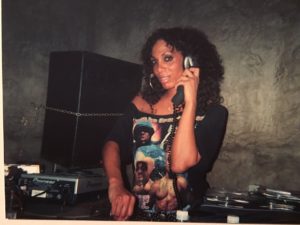 "DJs TPRO, Frankie Knuckles, Carlos Pertrus, Larry Levan, Junior Vasquez and Steve Travolta thought it would be a great idea for me to try my hand at DJing," she recalls.
That first night Lina threw down a tossed salad of hits from Nine Inch Nails to Murk and the crowd went wild. "I played music that spoke to me and hit my soul on every level," she continues.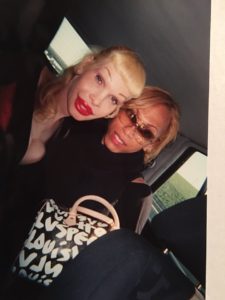 Since that time, Lina has become known for spinning music that is soulful, beautiful, fun and happy.
She is also beloved for her ten year residency on Fire Island Pines where she created such memorable nights as Lina's Lounge and Twirlina.
"So many in the younger generation assume I got my start on Fire Island.  They have no idea about my long history in New York."
"I don't mind, though.  So many legendary artists have spun historic nights on the island.  I count myself blessed to be counted among them."
Lina Bradford has earned several career awards, including a Lifetime Achievement Award from The Glammys.  "It's hilarious to be given a lifetime achievement award when I feel like I'm just beginning to hit my stride," she says.   "I've never felt more sexy and solidified in my life.  This is by far the most beautiful spot I've been in."
Visit djlina.com.