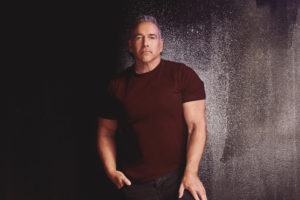 Former NYC-er Michael Fairman is after what his name implies: a fair chance.  "For years now, I have been told, 'You're doing music? You sing? How nice!' when what was really meant was 'Good Luck with that boomer, you're too old for the music industry,'" he explains.
The out singer is out now with "Other Side," his mid-tempo pop/soul track about ageism, personal struggles, and finding ones inner-strength to face adversity and ultimately triumph.  "I have a point of view and a unique vibe and sound to share, and I hope listeners will give me a chance."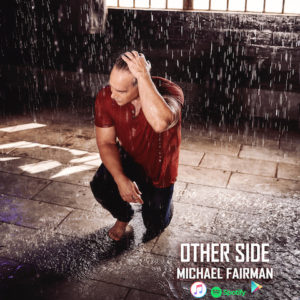 He co-wrote the track with engineer and producer, Kyle Mangels, in hopes it might inspire those 35-and-over into action.  "It's a song for all the disenfranchised," he continues. "It's a reminder that it is ok to feel down, to cry, to hurt, but eventually we all need to rise up, and fight the fight with whatever life throws our way."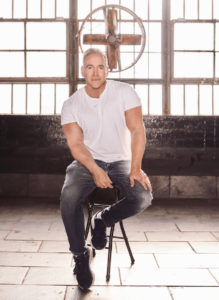 It's a message that applies to Michael Fairman's life outside of music, as well. As an out gay man, he admits to being under constant pressure to remain youthful. "Aging in the gay community can be difficult, as so much emphasis is placed on the outward appearance; having the perfect face and body. Older men who once caught the attention of many eyes in their younger years now experience people looking right through them. The struggle to keep up with the young is very real when, in truth, we should remember that there is something sexy about imperfection. In fact, it can be sexier."
Michael Fairman grew up in Milwaukee, Wisconsin and released his first recordings as a teen through a small label in Chicago. Once he graduated high school, he moved to Los Angeles and eventually to New York to pursue his career as a recording artist.  But the financial drain, and the disappointment of not having key people show up to his gigs, eventually led to burn out and Fairman putting his music career on hold in order to concentrate on entertainment journalism.
He says he has no idea where this next attempt at a music career will take him, but it's something he feels he had to do now or regret forever. "The worst that can happen is it leads no where, but at least I gave it a shot."
Michael Fairman's "Other Side" is being distributed independently and is available on Apple Music, Spotify and all major music digital platforms. Follow Michael Fairman on Twitter, Instagram, and Facebook.