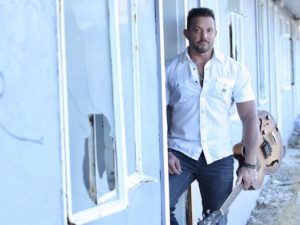 Justin Utley has released the music video for "American Nightmare," the fourth single from his Scars album.   It's ironic timing, considering it's the exact state of being most people feel we are living in right now.
The industrial rock anthem takes aim at conversion therapy, and America's blind allegiance with political parties and religion.  It's a different sound for the young singer who first rose to prominence in the alt-country pop realm.    "This whole album has been about exploring edgier, darker themes that I've always wanted to take on but hadn't because I was told to stay in my safe zone," he explains.  "But I've learned complacently is dangerous.  It nearly cost California's LGBTQ community their freedom to marry.  I have something to say about this world we're living in today and I'm going to say it now because I don't believe we can make it through another four years of this nightmare."
"American Nightmare" is Justin Utley's first single release since his activism work in Utah helped to ban conversion therapy in the state.  "The win was not only cathartic but rewarding and empowering," he says.   Utah is now the 19th state to ban conversion therapy.  Utley plans to take his fight to the other 31 states.  "I'll take my guitar wherever I need to in order to keep this conversation going and get this horrific, shame-based sham of therapy banned. It's unethical, it's disproven, and yet so many are caught in its web of lies, inevitable failure, and suicide."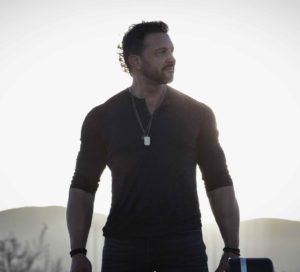 He blames the lawmakers who blindly follow their party lines and church leaders instead of the will of the constituents who elected them. It's one of the reasons he chose to shoot the music video for "American Nightmare" in a church (incidentally, the same church used for the Touched by An Angel series) and includes scenes with crowds in blindfolds, unable and unwilling to see the disasters that lie ahead.
"Finding candidates who will work to unite the country rather than divide us is top priority this election cycle," Justin says.  "I have my sights set on November when hopefully, this nightmare will end."
Born and raised in Utah, Justin Utley's music career took off when he was selected to perform at the 2002 Winter Olympics in Salt Lake City. After breaking ties with his Mormon roots and moving to New York City, Justin became a sought-after talent, sharing the stage with top international acts including Dan Reynolds, Icona Pop, Tegan & Sara, Margaret Cho and Billy Porter.
This past fall, Justin Utley released his third studio album, Scars.   The album is one of the most heartfelt, brutally honest, thought provoking and vulnerable collection of songs he has ever produced and it has been embraced by fans.  The stand-alone pop-single "Survivors" has now passed 100,000 plays on Spotify alone, and the three videos have received over a million views combined.
Justin Utley's "American Nightmare" is available on Apple Music, Spotify and all digital platforms, along with the entire Scars album.  Visit Justin Utley's website @ Justinutley.com.  Follow him on Instagram @ justinutley and Facebook @ justinutleymusic.