The Out Artist Releases First Single From His 'Better Man' Album
> By Mick Sandoval
"I grew up in Israel in a very conservative family," recalls out artist Project Moses from his home in NYC. "My dad was a very strict disciplinarian. I would be punished for every little thing. My musical interests were discouraged. My personal interests were discarded. But I admired and mimicked him as best I could to earn his love. Unfortunately, as I matured and could no longer ignore the true man I was inside, our values began to clash."

Project Moses explores the tumultuous relationship he had with his now deceased father in "Missing Half," the first single and music video release from his upcoming visual album, "Better Man." The ominous ballad is meant to convey the sometimes-conflicting feelings many people have for the people who raised them.

"The idea for the song came to me after my dad died in a car accident," he continues. "It forced me to reflect on a relationship that wasn't always good, one that left me with a lot of emotional and psychological scars. Yet, through it all, I still love my dad and was left feeling broken inside by his sudden death."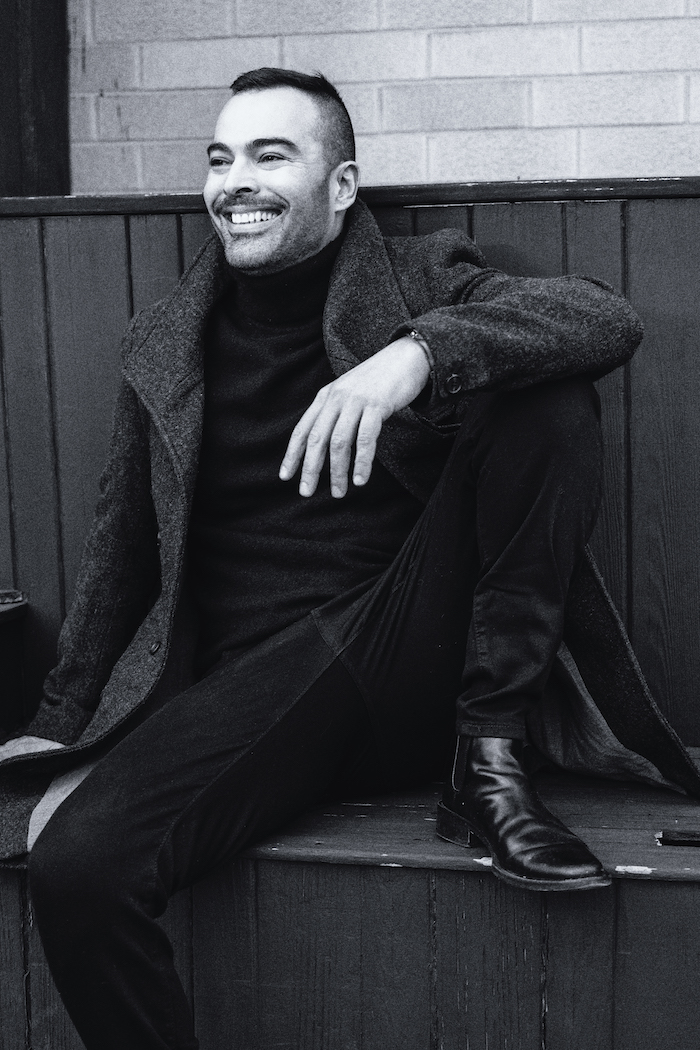 INTERVIEW
How did you develop your unique musical style?
My style came about by listening to a lot of different artists, from Foreigner and Pink Floyd (who my dad was obsessed with) to Paul Anka and the Spanish and Greek music my mom listened to. I enjoyed them all while also listening obsessively to top 40 hits on the radio.

Is that where your love for singing stems from?
Funny story. I discovered my love for singing at the age of two, singing on a tape recorder. My mom still has the tape, and she loves to listen to it on her Walkman! It's about six songs of me mumbling Israeli hits. It's really funny. Then, at the age of 4, my dad got me my own tape recorder and a microphone, and I began making up songs and melodies.

Your music seems to draw inspiration from your family.
Yes, I draw from family as well as from friends, lovers, even enemies. I'd say life itself is my main inspiration. I think most songwriters will tell you that as much as they love to sing about some obscure concept, it is more powerful to tell stories from their own lives that spark happiness, hope, tears or even anger in others. As long as I move any kind of cell or membrane in the listener's body, my mission is accomplished.

Was it tough to write about the tense relationship between you and your father, especially after his passing?
Ironically, it wasn't. It actually felt very cathartic. It was more difficult to hear comments from my family. Some were critical. But the song is simply my journey, which I needed to tell at my own time.

What other relationships are explored on your upcoming album?
My whole album explores the important relationships in my life that turned me into who I am today, what I call a better man. It's about learning from your experiences, no matter what they are.

The music video for "Missing Half" is very powerful.
Shooting it was intense. In the video, I'm being followed by a ghost of my dad. It leads me to a cemetery where my father is buried with the hat and a scarf that he always wore. As surreal as it was, it made me deal with a lot of demons and emotions that I had felt for many years.

Any plans for a live show?
We're working on it. In my live shows, I try to bare my soul and self on stage, expressing all emotions, the good and bad. I let it all out without relying on glitz or glamour.

How about additional music videos?
I'm working on my next music videos from the "Better Man" album now. They will be even darker than "Missing Half," if that's possible—a little bit more thought provoking and sex oriented. We have one that deals with drug abuse and its consequences. Just be prepared with a box of tissues.
"Missing Half" is available now on Apple iTunes, Amazon and all other major music retailers, as well as for streaming through Spotify and Apple Music. The "Better Man" album releases fall 2020. Project Moses can be followed on Instagram @project_moses.