One of the hottest DJs in gay clubland is bringing back pre-millennial beats to dancefloors this Fall with his re-imagining of *NSYNC favorite "Tearin' Up My Heart."
"I like songs people can sing along to on the dance floor," DJ Jace M explains.  "Songs that make people want to hug their partner."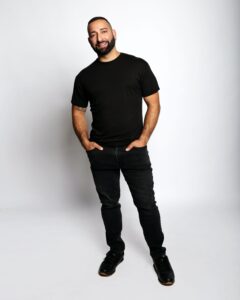 He had the idea to remake *NSYNC's 'Tearin' Up My Heart' while driving in the car.
" I was with DJ GSP (head of Queen House Music) and *NSYNC's 'Tearin' Up My Heart' came on the radio and my brain was like this is the perfect song for Joey!"
Joey is singer and social media influencer Joey Diamond who first rose to fame on YouTube in 2009 with a video coming out as gay.  He released his first music single, "Simple Things," in 2014.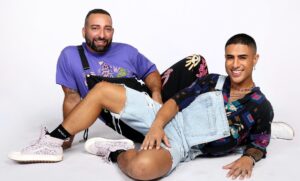 The two met met through friends in Miami.  "(Joey) came to me with an original record he had already recorded called 'Everyday' and asked me to remix it.  I was immediately impressed by his amazing voice and I knew right away I would want to find a project to collaborate on,"  Jace M continues.
He presented the idea of remaking *NSYNC's "Tearin' Up My Heart" to Joey, and Joey didn't hesitate at the opportunity.  "I'm a 90s kid. I grew up on Backstreet Boys, Britney Spears, Christina Aguilera, and *NSYNC. This song, in particular, I have an incredible love for."
Joey remembers listening to the original as a kid.  "I'd be riding in the car with my mom with the song on repeat, playing it over and over again and my mom would be yelling at me to change it, but I wouldn't," he laughs.
While Joey and Jace's version pays homage to the original, it takes "Tearin' Up My Heart" in a new direction, incorporating house and disco elements for an uplifting club sound. Along with the radio edit, Jace M enlisted his superstar DJ friends – including Dan Slater, Brett Oosterhaus, and Dani Brasil – to release their own versions of their track.  The remix package includes eleven mixes of varying sounds from techno to hard tribal, making the track suitable for every dance floor.  There is even an acoustic mix with a huge orchestral movement!
Jace M and Joey Diamond's "Tearin' Up My Heart" is being distributed by Queen House Music and is available now on Apple Music, Spotify, and all digital platforms.
Follow Jace M on Instagram @ JaceDJ
Follow Joey Diamond on Instagram @ jdiamondisme