SVTV: "Stud Model Project: The Series" Grand Finale: A Summary of the Debut Season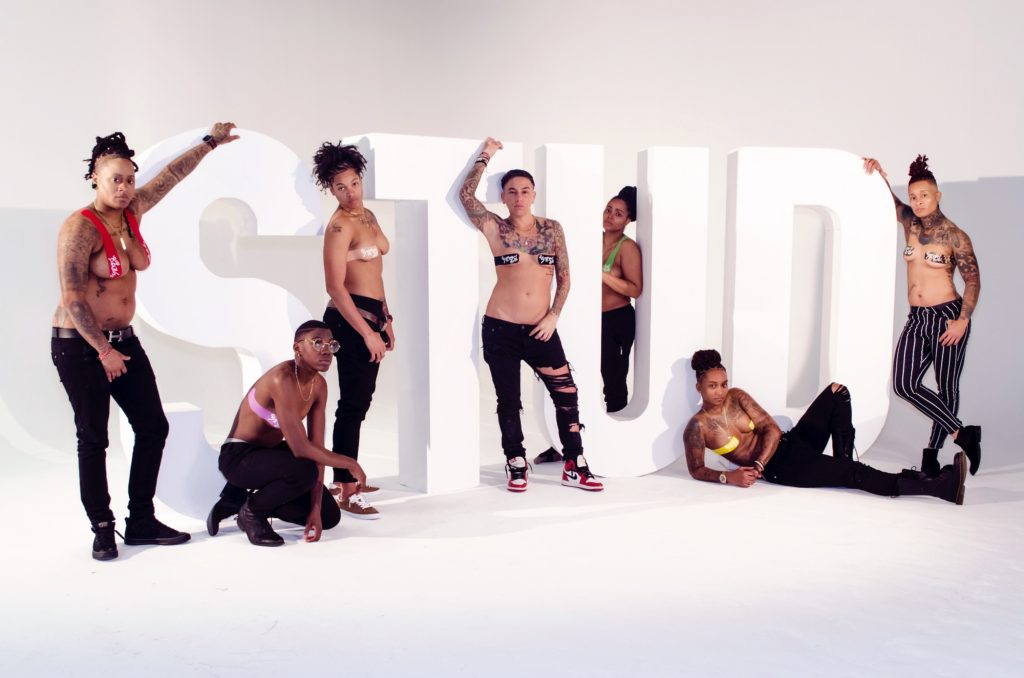 "Stud Model Project: The Series", disrupts the labels in gender norms within the LGBTQ community. The mission of the series is to break barriers, and deconstruct the labels placed on the dominance within the LGBTQ community. Not only will you watch some of the sexiest stud models from around the country wearing the hottest fashions, as part of this groundbreaking reality show the cast of incredible models will share stories and reflect on their identities. A competition with self-reflection, advocacy, table talk and camaraderie, bringing meaningful moments that will educate and inspire viewers." This became the premise and inspiration of this never before conceived of hit series, aired via The SVTV Network, (Strong Voices Television Network).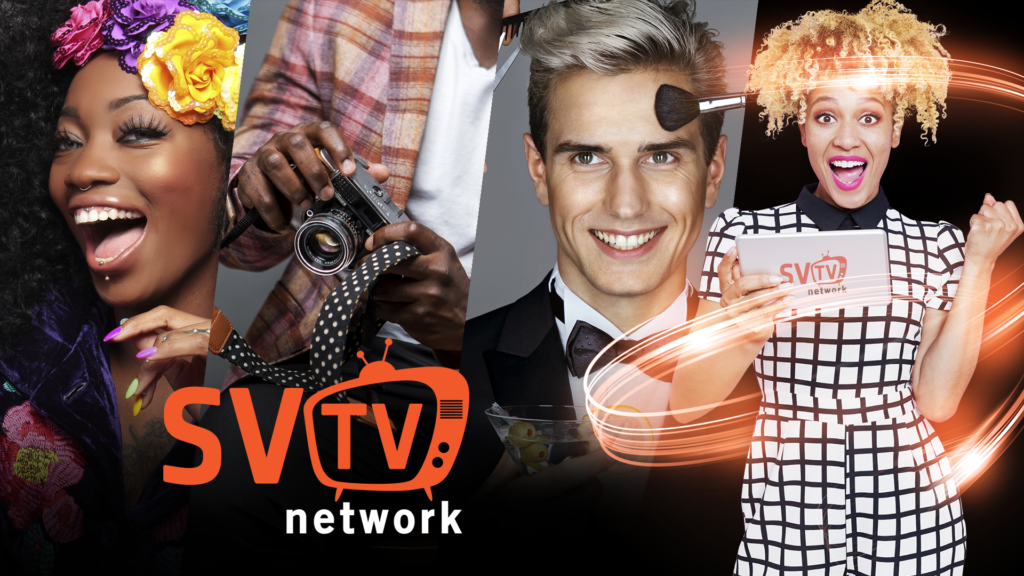 We contacted the creator of this landmark television series Teresa Morcho and Sheri Johnson, the show's producer to try and gain some insight regarding season one of Stud Model Project and the Grand Finale scheduled to air August 31, on Atlanta's Black, Gay Pride Day.
The series had a revolutionary, cutting edge effect on today's television reality programming and all are excited about the outcome and the winner of SVTV's "Stud Model Project: The Series" first season.
Teresa, you must be very excited?
Teresa: It's been a long road, but a very exciting road. I am ready.
Do you know who the winner is?
Teresa: We do.
Now I don't suppose you would tell me even if I promised not to print it?
Teresa: I will not! You have to wait and see.
Somehow I knew you'd say that.
Teresa: I think it's going to take everyone by surprise.
Teresa, this being your first reality series and Sheri you as the producer of this unique series, what have each of you learned from the experience?
Teresa: It's one of those things where you are going into a class that someone has scheduled for you, and you think you know what it's about, but you have no idea. You just learn as you go along. And what I have learned is to definitely lean on your resources. We have a ton of resources from everyone. Everyone has their own strength even down to the models. Some of them have been on TV before, some of them have modeled before, some are artistic, some of them have been behind the camera. This is my first time doing it and I was a student in my own classroom. That's what it felt like. I just ate it all up. I just learned as much as I could and worked with the resources that I had available to me, and just had fun.
Very well put. Sheri what is your take on the series and how successful it has become?
Sheri: First I wanted to thank Teresa for her resilience as the creator of the show, from the time she pitched the show, we had met some years before, until the time the show came to fruition, I applaud her. This was one of our first reality shows that we have done to this scale. It was the largest production the network has had. I believe it paid off because the project was one of the top series on the network and again it was a learning experience. I came in running the production company, and running a television network for the LGBTQ community to tell our lives and our stories, and the show directly got into that. To see the finished product come to fruition…..I applaud the whole thing.
I understand the series was super successful judging from the comments and posts on social media, and everyone getting excited. So I'm wondering, will there be a next season?
Teresa: I'm going to leave that for Sheri. We've been talking about a season two but there is no final decision. We are talking about ideas for it. If it does come about the ideas that we have been talking about are going to be very exciting. I'm excited about it if it does happen, but we have talked about it for sure.
Sheri?
Sheri: We are looking for sponsors for the show. We have some exciting things coming up very soon. I believe in the show, I love the show, I love Teresa's mind, and we are trying to take the show to another level, like network television or other Digital platforms. So, we are in hope of getting sponsors for season two but again we have talked about seasons, and we just have to get the concept in front of the right people. It's about elevating the show, taking it to the next level, getting our story out, getting the LGBTQ Community out into the forefront.
Now the Grand Finale, the final episode of the season is not on the programs usual Thursday, so when can we look forward to seeing it?
Teresa: The season finale is going to air on Sunday August 31st, and the reason we are airing it that day is because we are inviting all of the models back during Atlanta Black Pride. They will all be in another mansion just like they were before, and they are hosting some events Pride weekend. So, we are just going ahead and bringing them in and having the show on a special day. That way we can announce the winner and celebrate together.
Do either of you want to comment on anything special regarding the show?
Teresa: One thing I will say is the show has created so much attention within the LGBTQ community period, the visibility within the trans and lesbian community is one where the momentum is so strong that this show came at the right time. It just created an environment that made people feel comfortable in their skin, with so many people having come forward about who they are, that it required me to open into a larger presence, not just pictures now. So I am talking to a publicist of the brand itself to branch it into an online community magazine type of thing which will actually give them some information that they can learn about mental health, assist in fitness, they can assist in things like that, that they don't see in regular magazines or regular articles that speak to them. So, a lot of resources are starting to come my way in order to branch this out and make it bigger for this community that has a lack of presence in media period. So I really appreciate SVTV for the platform to be able to bring it out to the masses. What this did is create a momentum that is unparalleled. I thank Sheri for that opportunity because it has given a voice to so many people that were voiceless for a long time.
Sheri: I would like to add that this was made possible by Ty Bif Studios out of Atlanta, the production company for the series. He's done a great job and a lot of this would not be possible if it wasn't for him.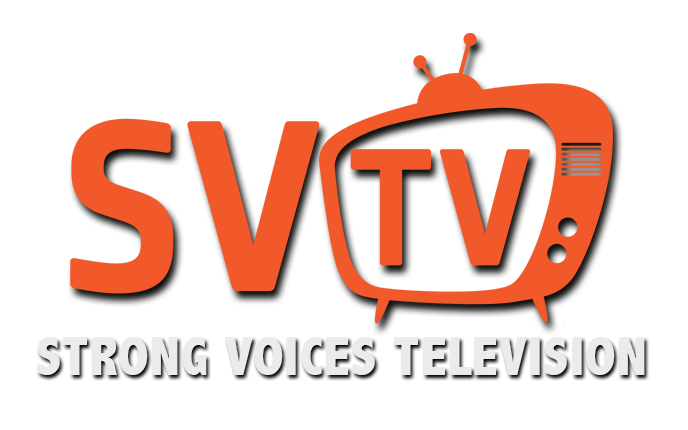 Follow SVTV Network on the Web
Official Website https://www.svtvnetwork.com
Twitter https://www.twitter.com/SVTVNetwork @SVTVNetwork
Instagram https://www.instagram.com/SVTVNetwork @SVTVNetwork