By Samara Riviera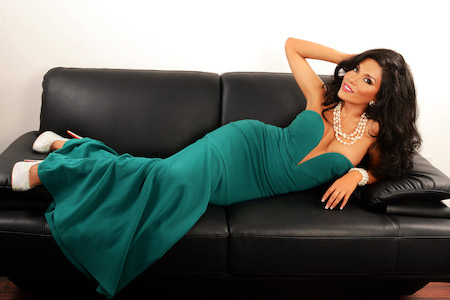 Trans party promoter and beauty queen Susi Villa has gone on to become one of the hottest TS promoters in all of New York. From her humble beginnings as a dancer in the nightlife scene of the earlier trans parties to now being the top trans party promoter in Manhattan, Villa has taken over the boys over at Fairytail Lounge. Bye-bye boys, Susi Villa is now the queen of this castle! Add another crown to her already extensive collection. Not bad for a little girl who hails from Ecuador.
Stay tuned this Pride Sunday and catch her and her princesses on board the first all-trans, no-exceptions float decked out in diamonds. All hail, Queen Susi!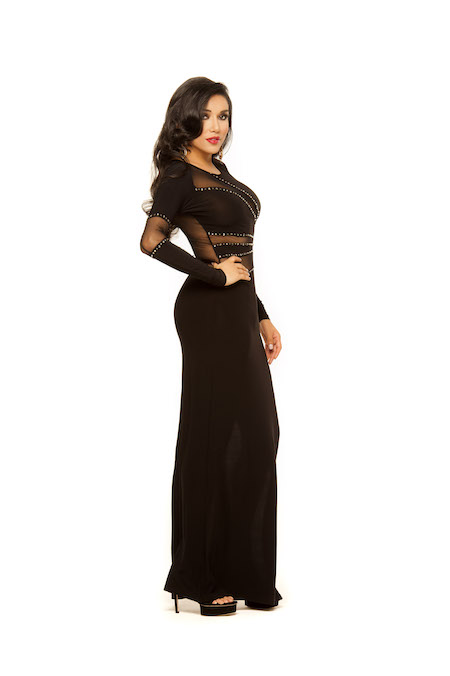 INTERVIEW
Is Fairytail Lounge all trans all week now?
Yes, Fairytail Lounge, located at 500 West 48th Street, NYC, is open seven days a week from 5 p.m. to 4 a.m. Eastern Time each following day.
Are your parties inclusive of the whole LGBT community?
Absolutely! We even proudly proclaim in our advertising: "All people, regardless of sexual orientation, are welcome at our safe, discreet location."
How did you become a TS party promoter?
After moving to NYC, I soon discovered the nightlife of the resident transgender community. I began dancing professionally at transgender events, and then I became a hostess at transgender parties. Having learned many of the details involved in creating and managing trans parties, I decided to host my own parties. At first, the parties, at which I was a manager, were held as one-off events or once-a-week events. The venues usually were bars or restaurants seeking to monetize empty space on slow nights, so they agreed to have trans parties at night. I took that opportunity to start hosting and promoting regular events.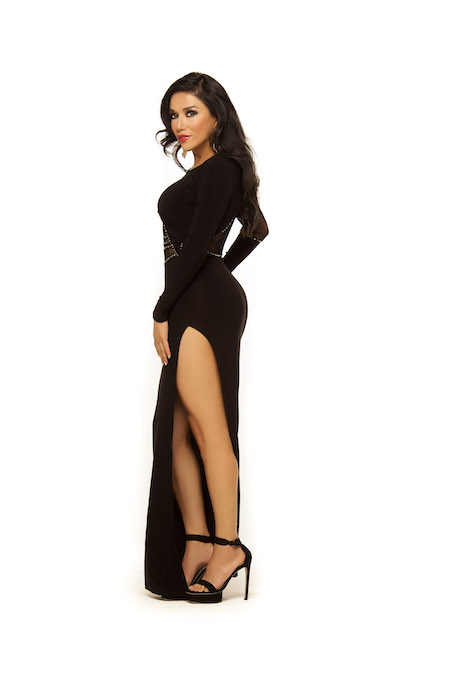 Is there a lot of competition in trans party promoting?
I believe that in every business, one can expect competitors. Generally, in New York City's trans party sector, from time to time some people try to capture a portion of the market. But Susi Villa TS Parties has no direct competition, because we are the only establishment in New York City that hosts transgender parties every day of the week. We are in this business for the long term, and we show true appreciation to all our wonderful patrons! We're the real deal, we treat our patrons with the utmost respect, and we do as much as we can to make their nights enjoyable. That's why I firmly believe that our slogan accurately captures our essence: "It's not a real TS party unless it's a Susi Villa TS party!"
What can you say to all those that didn't believe in you as a trans party promoter?
I'm happy to have made Susi Villa TS Parties the success which it is, and I thank those who have held and continue to hold an unwavering belief in my ability to succeed in this endeavor—with a special shout-out to Ken N., who has done so much to help make Susi Villa TS Parties a treasured success, not only for myself but also for the greater transgender community.
You're also a beauty queen. What titles do you hold?
Yes, I won first place in New York City's first transgender beauty pageant, The Miss Asia NYC Beauty Pageant. Also, I have had a great time competing in other beauty pageants held in Spain, Mexico and Thailand.
Will you continue competing in pageants?
I am keeping my options open, but presently, I plan to sponsor other transgender individuals, to enable them to participate in pageants.
What plans do you have for the upcoming LGBT Pride?
I won't spoil the secret, but I can tell you that in this 50th year NYC Pride celebration, you will be seeing girls from all over the world on my floats, and you will see a lot of sparkles, because "diamonds" is the theme for my production!
Where do you see yourself in five years?
Through my corporation, I expect to have established the firm foundations of an enduring legacy, which will further the promotion of transgender individuals as equal contributors to society's economic health and diversity at local and national levels. Also, I hope to have firmly established a broad awareness of the transgender community among the general public to curb discrimination and draw attention to the monumental challenges that transgender individuals face daily.
Any last words?
My final thoughts for this interview wind their way to the very beginning of my desire to advance transgender rights and visibility. Through Susi Villa TS Parties, I continue to forge a bridge of understanding, tolerance and mutual respect among the transgender community and the general public. The atmosphere of my parties is that of comfort, acceptance and inclusion for all, and I believe that society reaps benefits from that type of environment, which nurtures diversity. I intend to continue and expand the scope of my work so that the transgender community will be the recipient of even more positive visibility and acceptance.