Satisfy Your Urge This Thanksgiving Weekend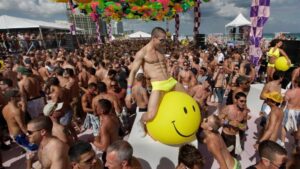 Thousands of gay men from across the USA will travel to the sun-drenched shores of South Beach this Thanksgiving weekend for the premiere of URGE Miami Festival. Produced by Luis Morera, Billy Kemp and Hilton Wolman, the event will be a massive three-night, four-day spectacular featuring a list of the world's most famous circuit DJs and performers including Isaac Escalante, Renato Cecin, Alex Lo, Joe Gauthreaux, Phil Romano, Morabito, Suri, Las Bibas From Vizcaya Kidd Madonny, Onyx and Jerac.
Morera, Kemp and Wolman are the team the European-based Circuit Festival Miami event that typically took place in South Beach during Thanksgiving Weekend.  Due to COVID restrictions in Europe that continue to prevent some talent and guests from attending USA events, they decided to present Urge Miami Festival, with a focus on domestic travelers. "We are billing this year's event as the ultimate holiday reunion for the American gay party community, emphasizing strength and unity," Wolman explains.
Many of the same exceptional venues will be utilized, including the signature event of the weekend: the long-established Sunday Beach Party. The URGE Miami Festival Beach Party will take place on an expanded area, east of the dunes on 12th Street, from their 2019 event, but the current plan calls for an even wider footprint that will give more space on the dancefloor. It will also feature a stage that rises 25 feet into the air and a raised VIP area with great views of the stage, where guests can enjoy a full open bar.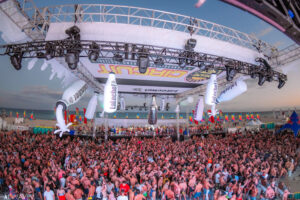 URGE Miami Festival's opening night party will be a collaboration with Mexico's Arena Festival and We Party. "Expect the unexpected," promises Luis Morera.
Tickets for URGE Miami Festival are available now on their website.  The popular 24-hour pass that includes the Sunday Beach Party, Sunday night event and Monday morning Afterhours event is also available.
This year's host hotel is the Kimpton Anglers,  located on Washington Ave, just off 5th.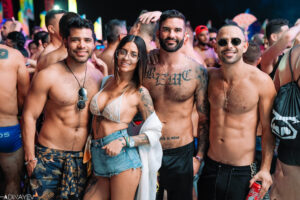 In addition to uniting festivals lovers with their favorite circuit DJs and performers, URGE Miami Festival is committed to supporting the local Miami economy. Producers are working to drive tourists into businesses by offering discounts on all sorts of merchandise from stores, restaurants, and gyms. "It's a beautiful exchange," Morera, a longtime South Florida resident, says. "We want to make sure that URGE Miami Festival is contributing directly to our beautiful city and that we are leaving a good and lasting impression."
Additionally, URGE Miami Festival is scheduling a beach clean-up so that they leave the sands as clean as they were before the weekend parties.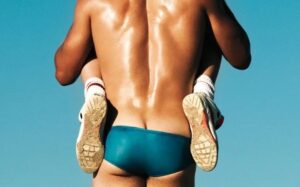 A portion of the proceeds from URGE Miami Festival will benefit Miami Beach Pride, a not-for-profit organization that works to unite members of the LGBTQ community by celebrating the unique spirit and culture of its people.